In order to create an efficient display of information to the reader, one has to make a chart that has the right format. Here is a list of tools that can help create useful graphics from given data that will be needed to be shown to the viewer.
Google Sheets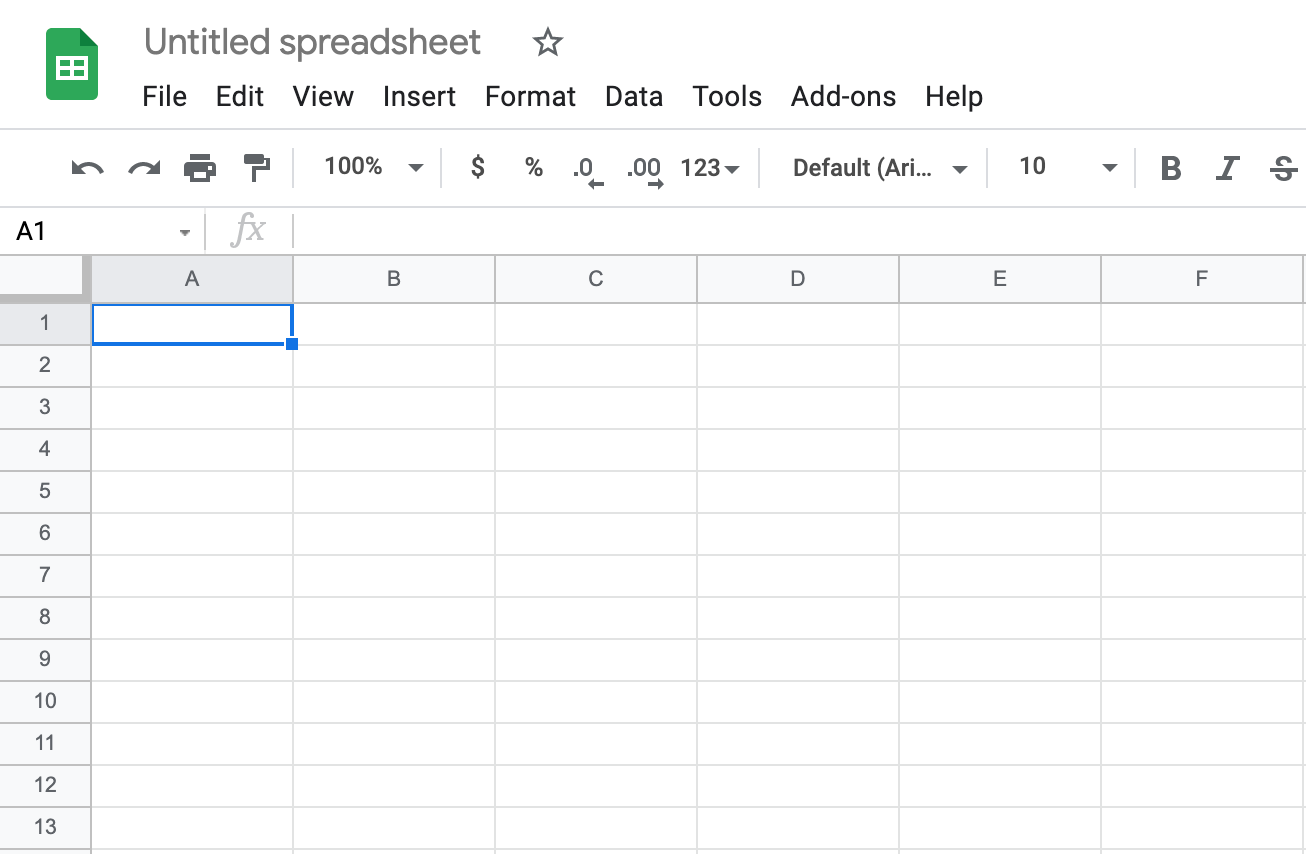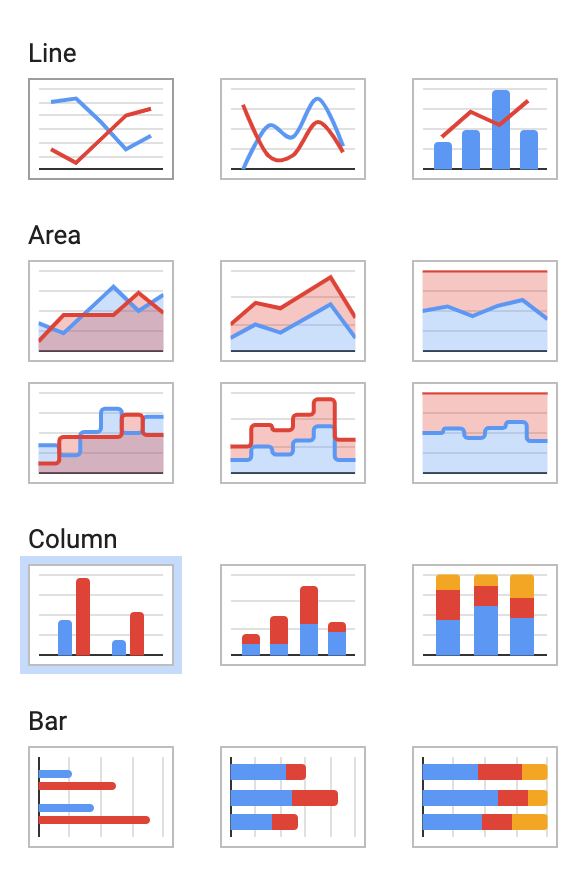 Google sheets is a free-to-use service from Google that is able to create tables and graphs. This service offers a variety of simple graphs for the user's disposal, but some functions will require prior experience of similar interfaces. In order to use Google Sheets, you must already have a Google account.
Canva
Canva is another free infographic creator and has a variety of pre-designed charts that are ready to edit that only need the data to be put in and minor adjustments.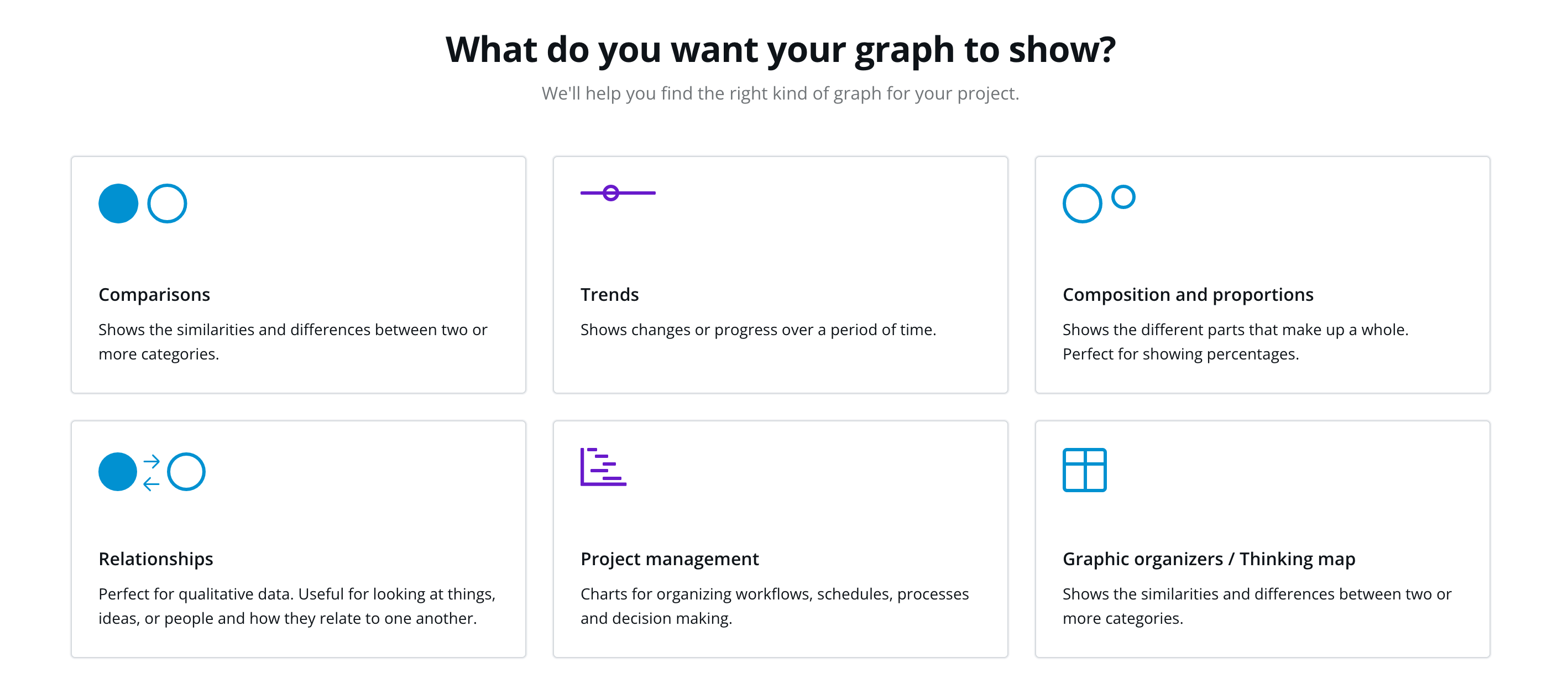 By clicking on "create my graph now" on its table page, the website will give you a questionnaire that will guide the user to creating a chart best fit for their needs.
This website is more beginner-friendly and is useful for many other topics like social media, cards, and designs.
URL: https://www.canva.com/graphs/
Visme

Visme is another website like Canva and has a variety of charts and graphs to choose from. The only drawback of this website is an account needs to be created before accessing the templates and some can only be used with a paid membership. After making an account, the user is able to edit a template, input their data, and save it for their use.