Many different sites use certain things to differentiate between their data. An example I chose is from an article written by Brittany Renee Mayes and Emily Giambalvo.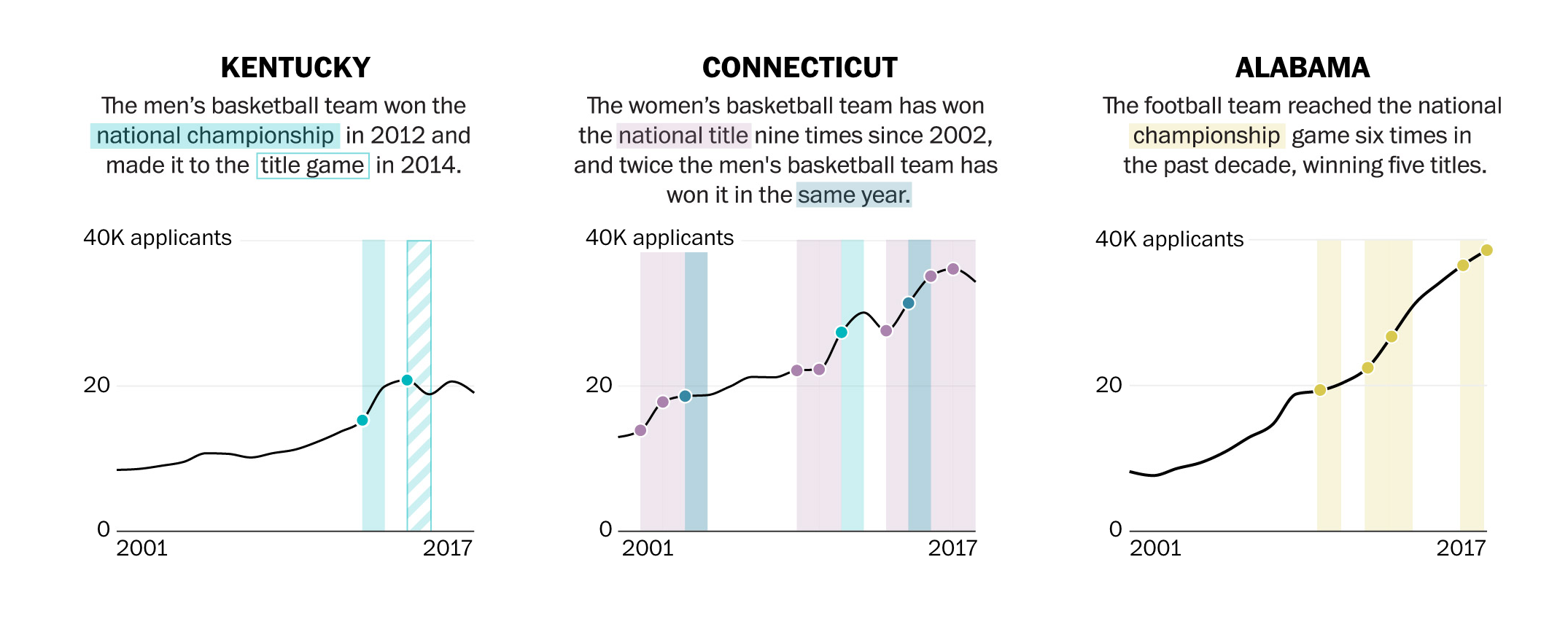 In the illustrations above, you can see the author use colors and solid or gridded squares to compare their data. They even go as far as to highlight the category within the text with the corresponding color on the graph.
In this visualizations, you can see they use symbols, such as the highlighted and unhighlighted football, to compare their data.