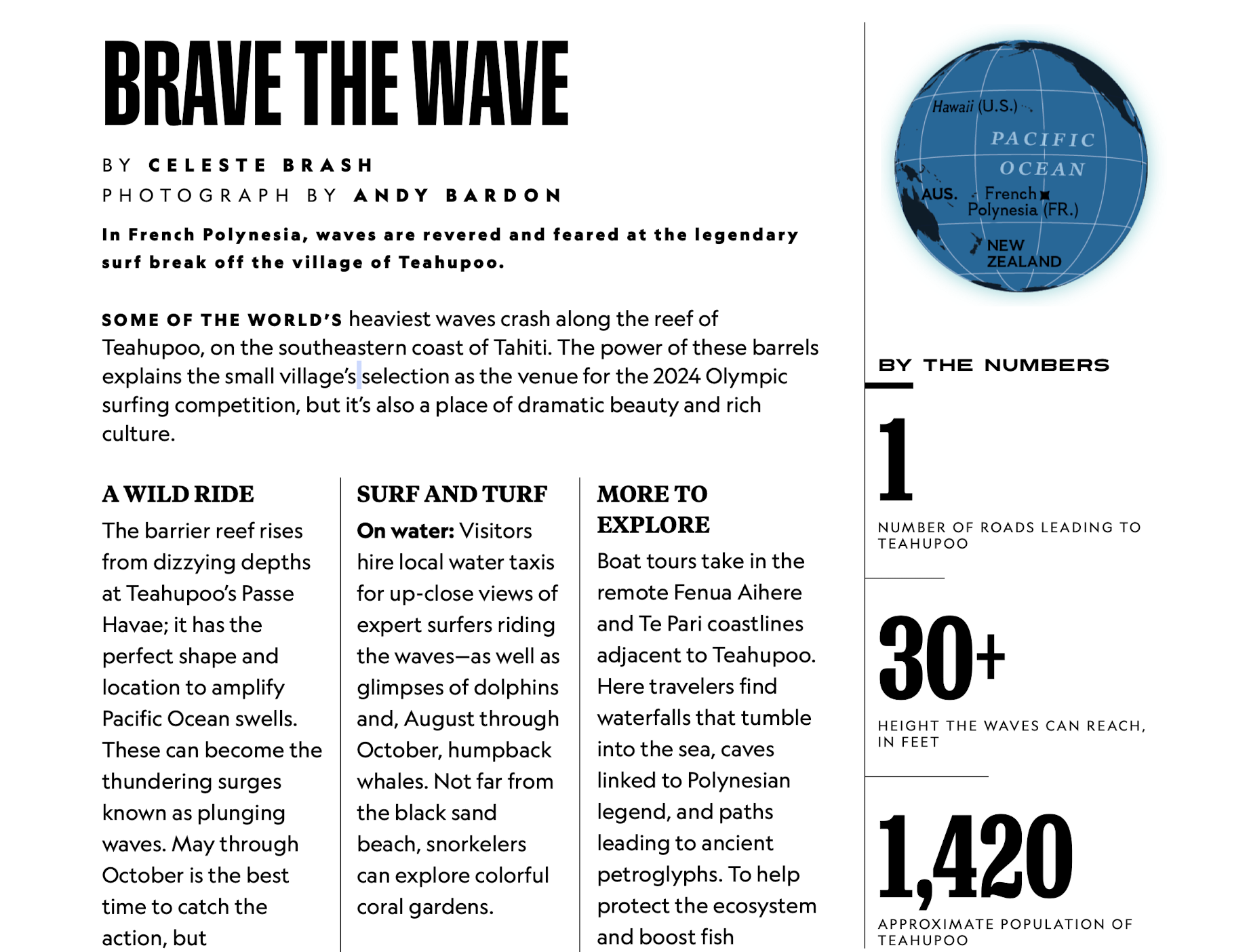 In this article, we see they use big numbers to represent the data. My question is why these selections? Although the design is a good one for representing 3 sets of data, the story they chose to tell is important. I am not sure that I would have selected the population to represent when I read the story.
"These monster waves test even the most daring surfers
In French Polynesia, waves are revered and feared at the legendary surf break off the village of Teahupoo."
Read in National Geographic: https://apple.news/AtikdhzUeSDOxvZoJQ93Gdw
So happy to meet our Fall 2021 class. This is a shared blog we will all use.