Biographical Information:
Anna Katharine Green was born on November 11, 1846 in Brooklyn, New York. She was a well known novelist and poet, most notably known for her works in the detective fiction genre. She has been called "the mother of the detective novel." For a full biography, click here.
Published Works:
The Leavenworth Case  The full novel can be found here.
The Mystery of the Hasty Arrow
A Difficult Problem and other stories including:
A Difficult Problem
The Grey Madam
The Bronze Hand
Midnight in Beauchamp Row
The Staircase at the Hearts delight
 The Golden Slipper, and Other Problems for Violet Strange Series
For a full list of her works, click here.
The Hermit of _____ Street
The Hermit of —— Street  is a novelette about a young woman around the age of eighteen, who is drawn to her mysterious neighbor and then ends up marrying him. She then finds out that he is hiding a secret from her and forgives him by the end of the story. This captivating mystery is hard to set down due to its pace and intensity. The main character, Delight Hunter, is very intelligent for someone her age, but still maintains the naiveté of young women in literature and in real life. She is a very multi-faceted character, who does not give up on figuring out exactly the kind of secrets her husband is hiding from her.  It truly is a very fascinating tale of a woman trapped in a mystery in which she has unknowingly immersed herself. Though not categorized as a detective fiction heroine per se, Delight does whatever is necessary in order to solve the mystery. Even though this is a mystery story, there is much more involved within the plot.
Historical Context:
As a prominent literary figure, Anna Katharine Green was a pioneer for female authors in her area. Her most notable work was The Leavenworth Case, a detective novel, the genre in which she spent much of her career writing. Green was compared to the likes of both Arthur Conan Doyle and Edgar Allan Poe, also prominent figures of this genre. Although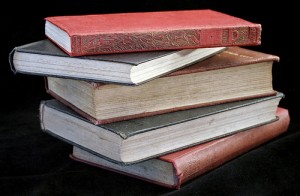 detective fiction was the main genre with which she dealt, Green also dabbled in the mystery genre, in which she excelled. Green was widely known as the first woman to write detective fiction. Agatha Christie, a well known crime novelist, has credited Green as her main influence for writing crime novels.
Publication Information:
The Hermit of —— Street was originally published in 1898 as part of her collection of short stories titled A Difficult Problem and other stories. Out of print for many years, it is still able to be viewed online through Project Gutenberg, which had republished the story on their website back in 2007.
Sources:
Anna Katharine Green image : https://en.wikipedia.org/wiki/Anna_Katharine_Green#/media/File:Anna_Katherine_Green.jpg
The Mystery of the Hasty Arrow image: https://en.wikipedia.org/wiki/Anna_Katharine_Green#/media/File:Anna_Katherine_Green.jpg
Book image: https://farm5.static.flickr.com/4064/4421990486_37247437fa.jpg
Map of Brooklyn and New York City image: https://upload.wikimedia.org/wikipedia/commons/5/55/1866_Johnson_Map_of_New_York_City_and_Brooklyn_-_Geographicus_-_NewYorkCity2-johnson-1866.jpg