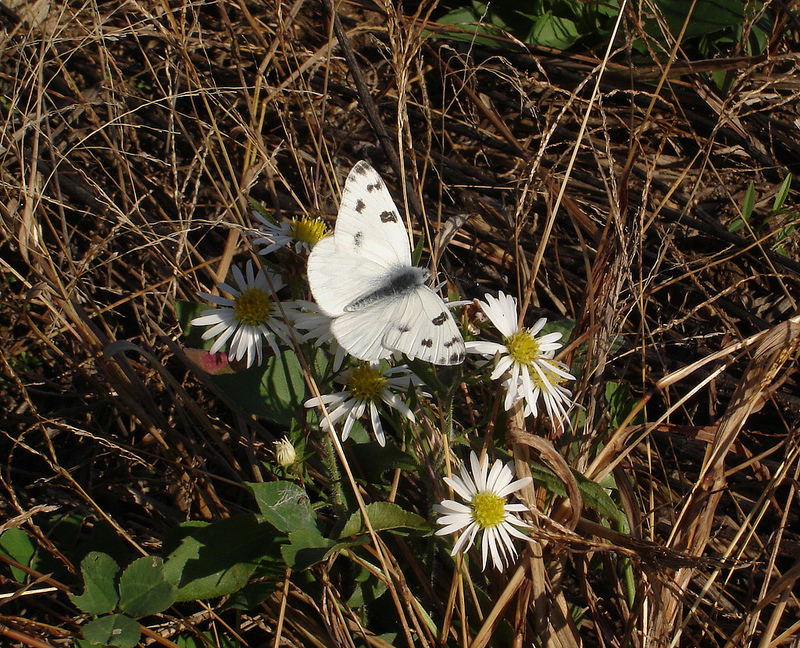 We have already had some interesting reports in the new month: Steve Glynn's find of checkered white near Rt 49 in Millville on November 2 (photo'd above) and several others.
Early yesterday morning (November 3) Will Kerling noted:
"After a warm day yesterday, we climbed to 21 butterfly species for November.
"If you go by past possibilities for November, we can expect at most nine more species – clouded sulphur, sleepy orange, American copper, red-banded hairstreak, eastern tailed-blue, American snout, red-spotted purple, clouded skipper and long-tailed skipper. I don't think we will get all these, but you never know for sure.
"There are three other long shots that have been found in late October: viceroy, least skipper and Ocola skipper.
"Of course, it is possible to get some surprises not on this list."
Soon after Will sent that note, Dave Amadio tracked down a red-banded hairstreak at Riverwinds: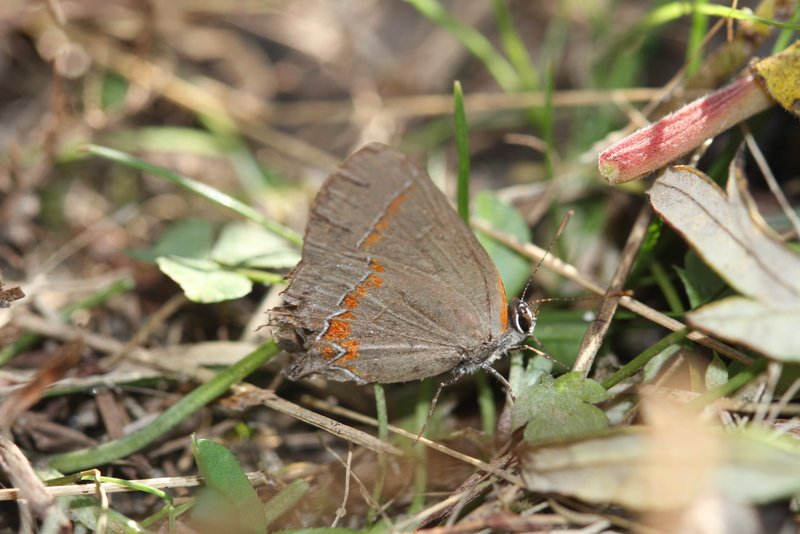 So that's 22 species for the month, after three days*. Is 30 possible? [*See November 4 update below.]
Also notable recently has been the movement of painted ladies over the last few weeks. They have been migrating through Cape May in good numbers through October and now into November — with many counts of 20+, and at least one count of 100+. This is an interesting development at the very end of what has seemed a "down" year for them. Many are clearly fresh, like this one photo'd by Will Kerling: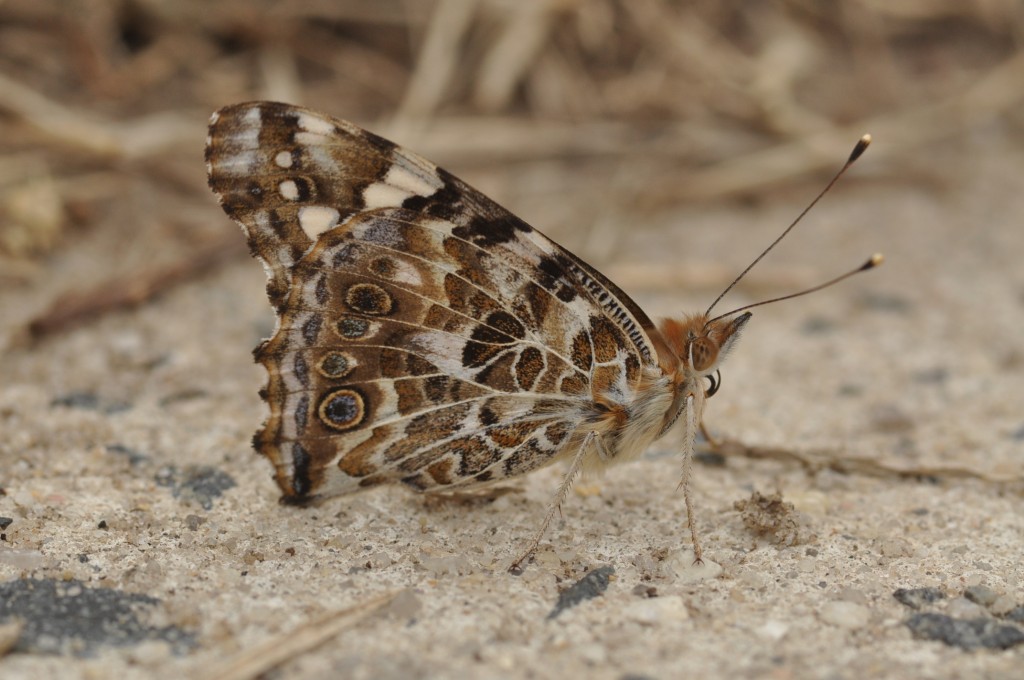 November 4 Update from Will:
We have two more butterfly species for the third of November from Chip Krilowicz's trip to Mannington Marsh area. He photographed a bronze copper on knapweed and found our first clouded sulphur for the month. What a find in the bronze copper adventures of this year!!!
Sandra Keller [had] our first spicebush swallowtail record for November from this past weekend at Riverwinds, so we [now have] 25 butterfly species for the first three days of this month.
Will