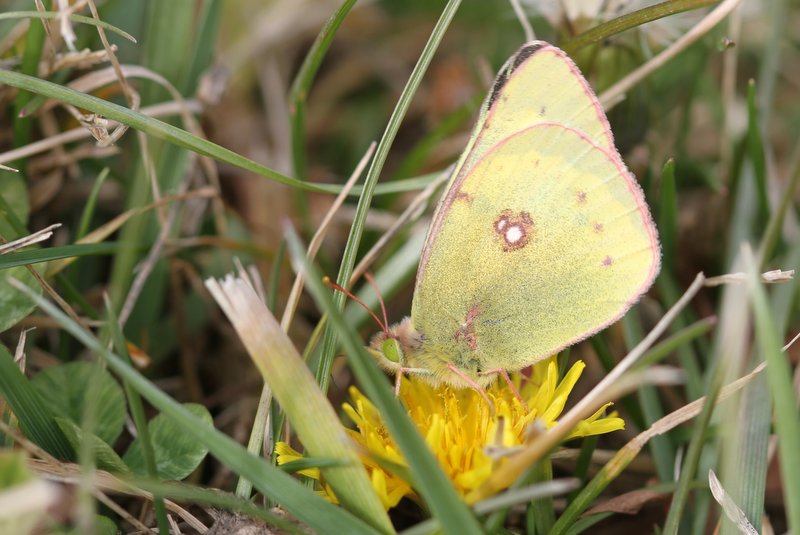 Thanks to three of our most intrepid butterflyers, we have records of two butterflies in the Christmas Season.* [Make that three species as of 12-28-13. See Update below.]
Dave Amadio found and photo'd the clouded sulphur above at Riverwinds (Gloucester County) on December 21. Will Kerling and Chris Tonkinson spotted the chrysalis of a black swallowtail (Will's photo below) in North Cape May on December 25.
Will these be our last reports of the year?
We will see.
Happy 2014 to everyone! Let's get outside again in pursuit of butterflies (and other natural wonders) with the same good energy that our group showed in 2013.
A full report of all sightings for the year will be posted here sometime soon.
jc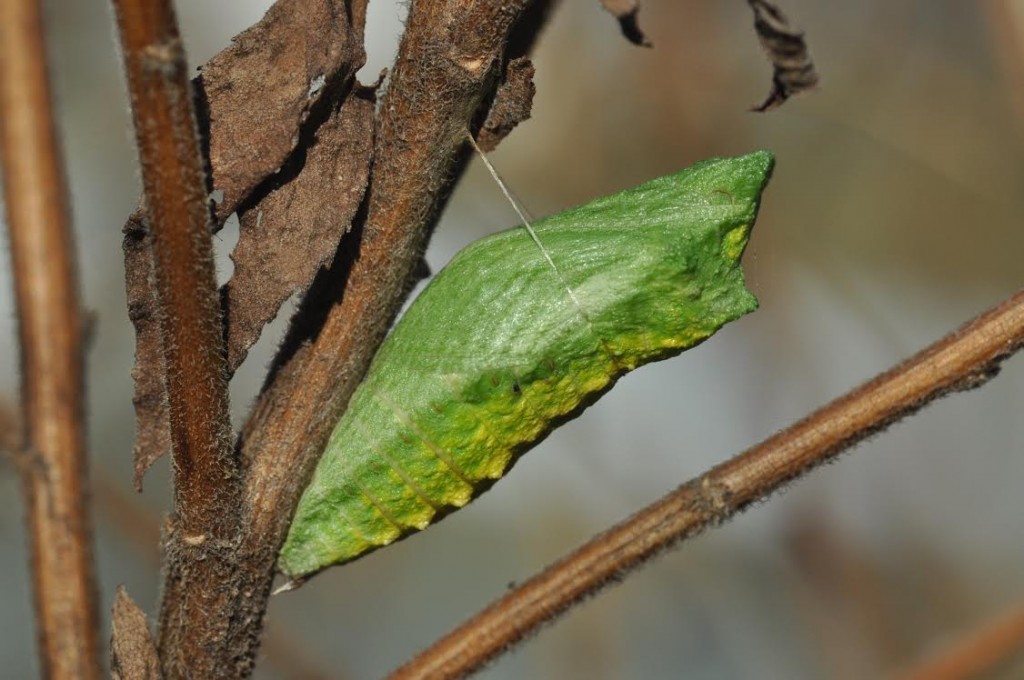 12-28-13 Update:
Sam Galick and Chris Vogel upped our Christmas season diversity to three species — with a find of an adult orange sulphur in West Cape May. See our log for the details.