WE has made a few courses and modules for educators and help with common issues within their classrooms. The course I would like to focus on in this blog post is the Mental Well-Being module.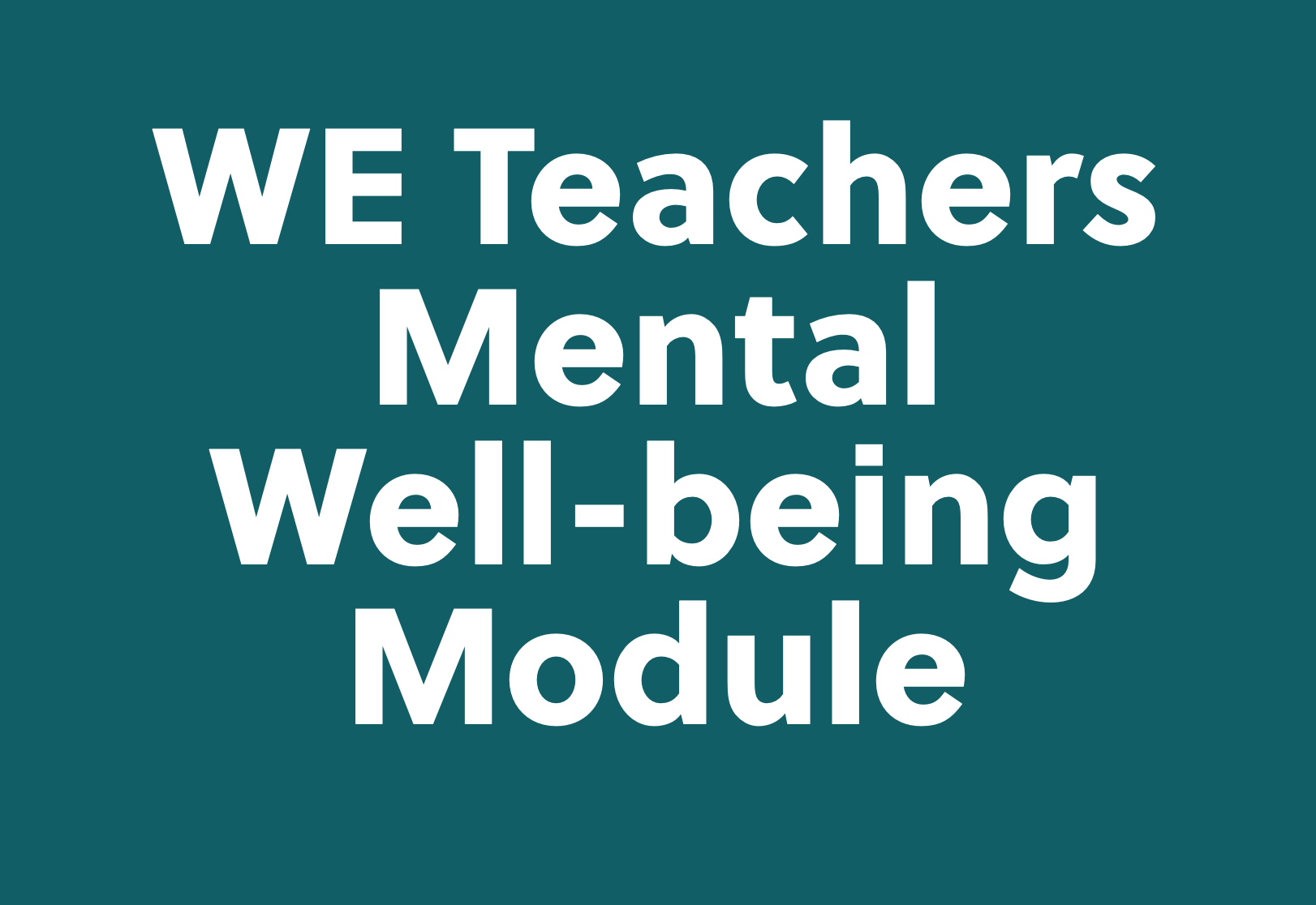 This module consists of 4 sections:
Understanding the issue. This section introduces the topic of mental well-being and provides a comprehensive foundation on the issue. It discusses how important it is on your students' education that they feel safe and confident to manage their stress, trauma, and mental health concerns. During the time a student is in school, something to conflict with their mental health is bound to happen (loss in the family, parents divorce, etc). This module reflects on what mental health is and how to deal with and help your students deal with their mental health. This module also gives scientific statistics which is super important to understand exactly how big of a problem this issue is.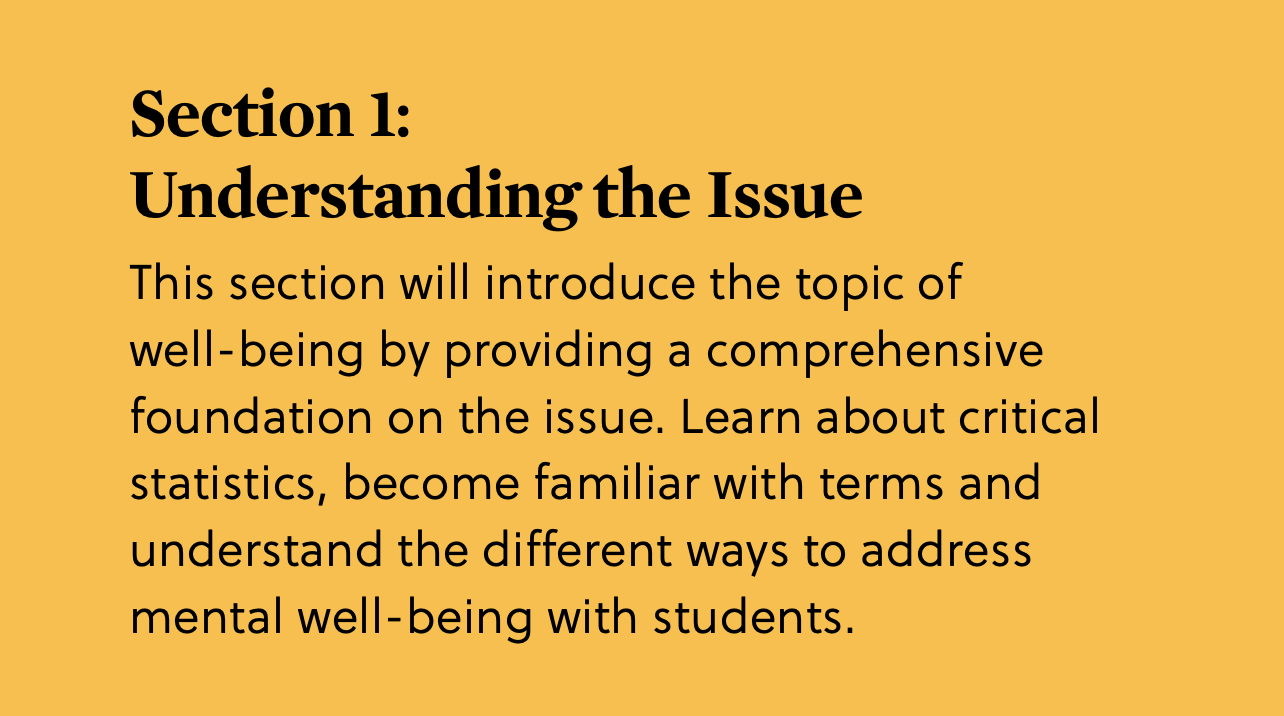 2. Common Mental Health Challenges and Conditions. This section discusses the common mental health challenges and conditions of students. It also discusses the warning signs and how to respond to students who are dealing with such issues. It helps us find tools, ideas, and scripted responses to help educators support youth on their well-being journeys. This section also includes statistics for clarification.

3. Mental Well-Being in the Classroom. This section discusses what you can do as an educator in order to support students with their mental health. It discusses how to help you find the best practices for addressing the issue within your classroom. It gives a focus on the relationship between social media and mental health and gives engaging activities to help students nurture their well-being.

4. The Importance of Teacher Mental Well-Being. This section discusses how important it is for teachers to have good/stable mental health as well. Having good mental health is necessary for supporting others' mental health. This section gives teachers activities to support their mental well-being, as well as discussing how important it is that teachers achieve it.

Overall, I loved this module on the WE website. It taught me a lot and I cannot wait to dive into more in the future!