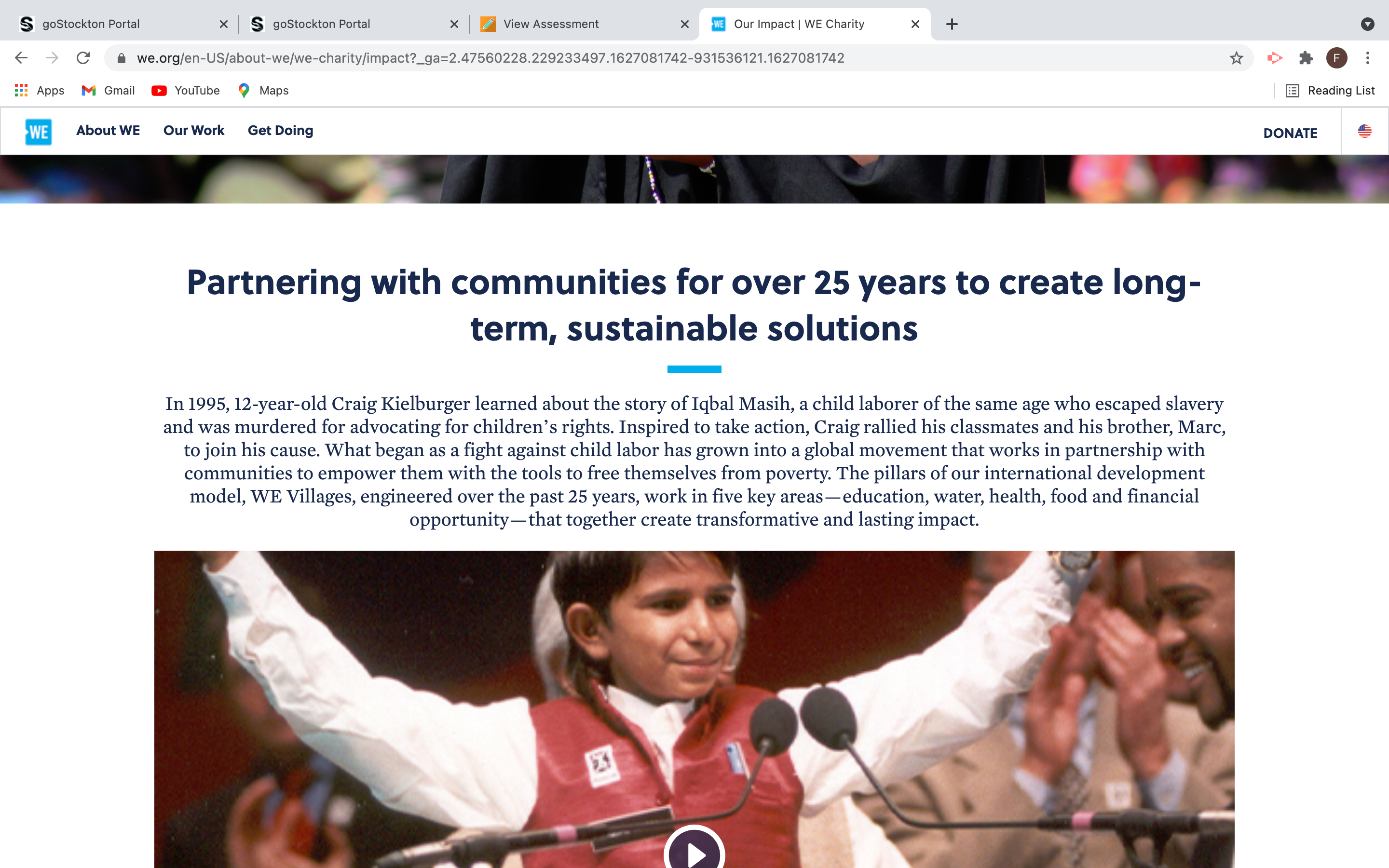 Craig Kielburger was inspired to take action in spite of the story of Iqbal Masih who escaped child slavery and was murdered for advocating rights for children. It is explained how their fight against child labor has grown into a global movement to provide children with tools that can aid them to free themselves from poverty. The WE Charity specifies five particular areas being: education, water, health, food, and financial opportunity. These tools are used to aid children to have an everlasting impact on their life.
Faith's story was also something I visited on the 'Our Impact' tab of We.org. Her story moved me, she knew she was destined for greater things than just marriage, she fought hard to continue her education. Even though most in Kenya don't do as Faith did that didn't stop her she defied the odds and worked hard to receive her high school diploma to show that fair and equal access to education is the ultimate goal to freedom of poverty.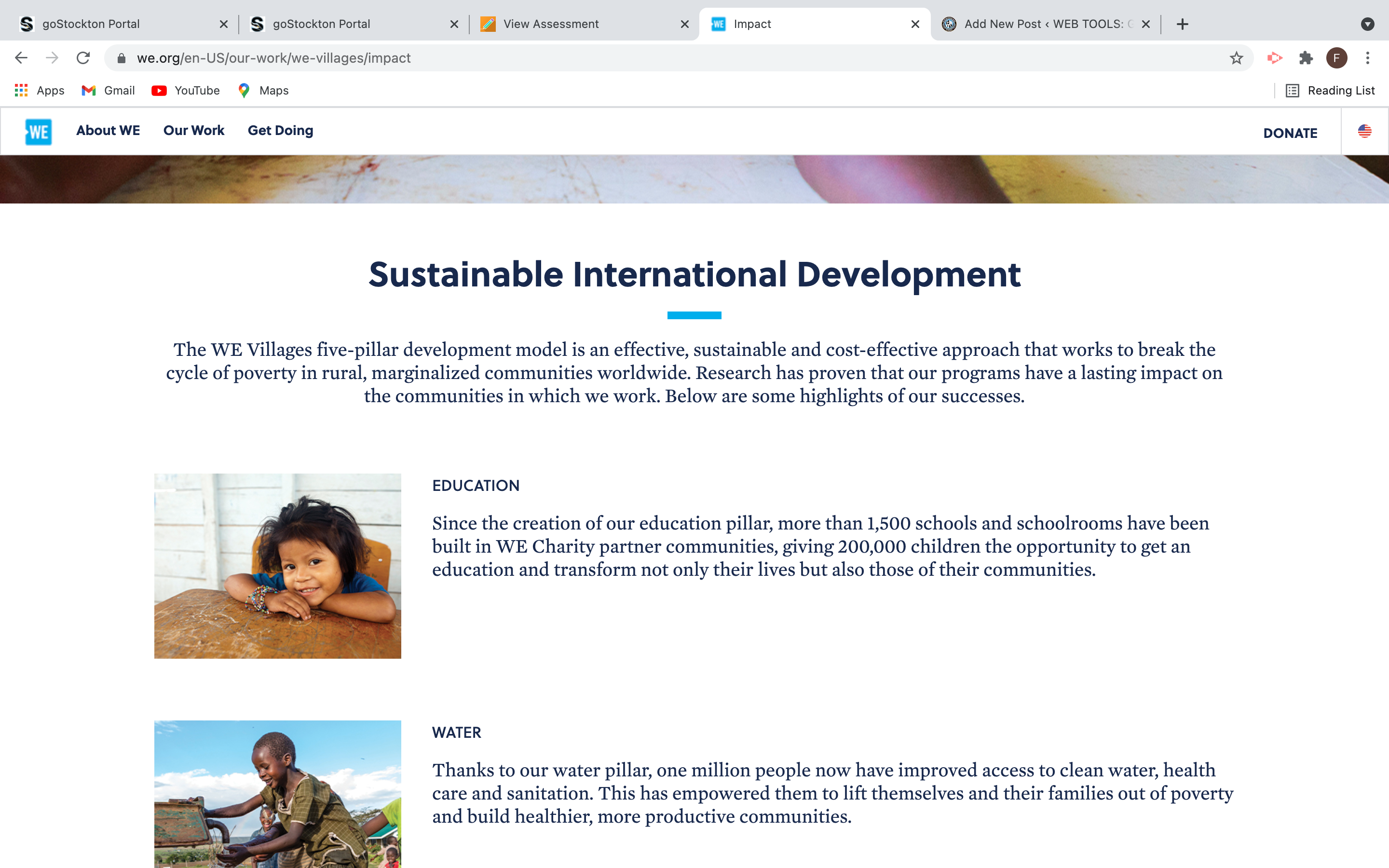 In the aspect of using We.org in my future classroom, I will definitely be sharing this site with all my students in the future and explain the importance of their impact, and share stories with those they have helped. It would be a positive way to turn on learner's thinking caps as they enter the classroom showing a video of a story that impacted a person's life through We.org. It can show the students gratitude for what they have education-wise. It'll reinforce student's appreciation for a good education and give them the reminder that not everyone can learn like we can, it can also spark new ideas to aid the impact and the goal to eliminate poverty.
Check out my Twitter @franstarace90 for more! 🙂