WE charity is an international organization that partners with schools in the United States, Canada, and the United Kingdom. The organization aims to provide students with learning programs and tools to make social change in the world. WE charity also provides educators resources that can be used in their classrooms.
One of the resources that WE charity provides for students and their teachers is called WE movement. The purpose of WE movement is to educate students on current social issues and inspire them to make change. I would use WE movement's Understanding Local Hunger resource in my future classroom.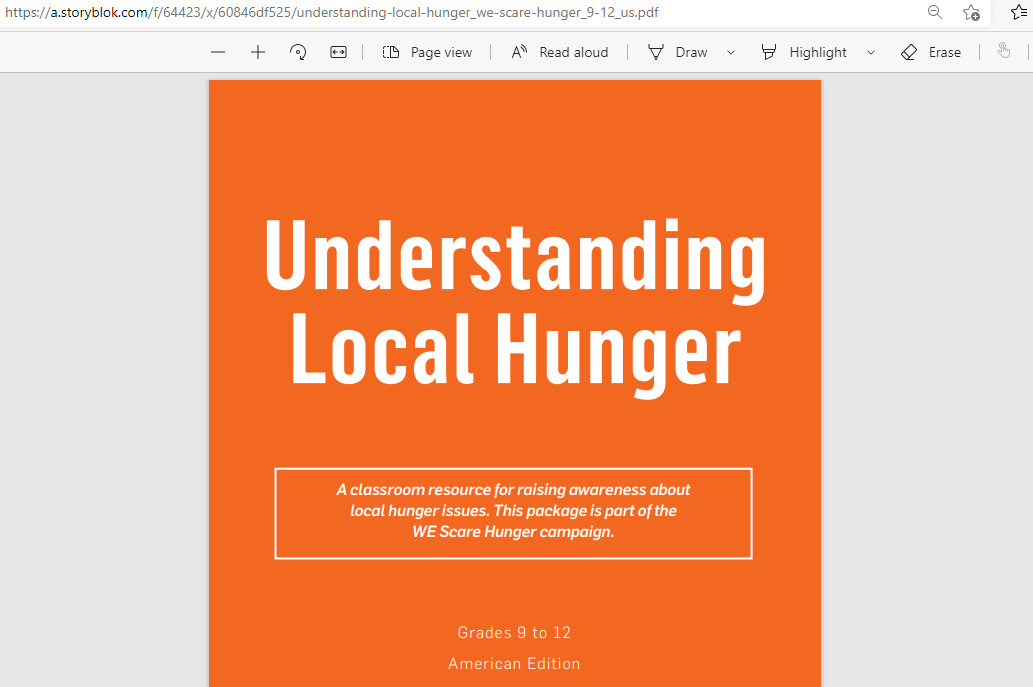 Understanding Local Hunger resource introduces the topic of hunger and food insecurities to children of all age groups. This resource is divided into lessons for teachers to effectively expose their students to the issue of hunger. Each lesson has questions for teachers to ask their students regarding hunger and activities to make students critically think about the components of food insecurities.
There are different versions of the Understanding Local Hunger resource for each age group in school. I find having different versions of the resource extremely helpful for educators. Elementary, middle or high school teachers can use the version of this resource that matches the grade level of their class. Each version has age appropriate vocabulary words regarding hunger which allows students to understand the content. And there are different activities based on grade level that promote brainstorming among students.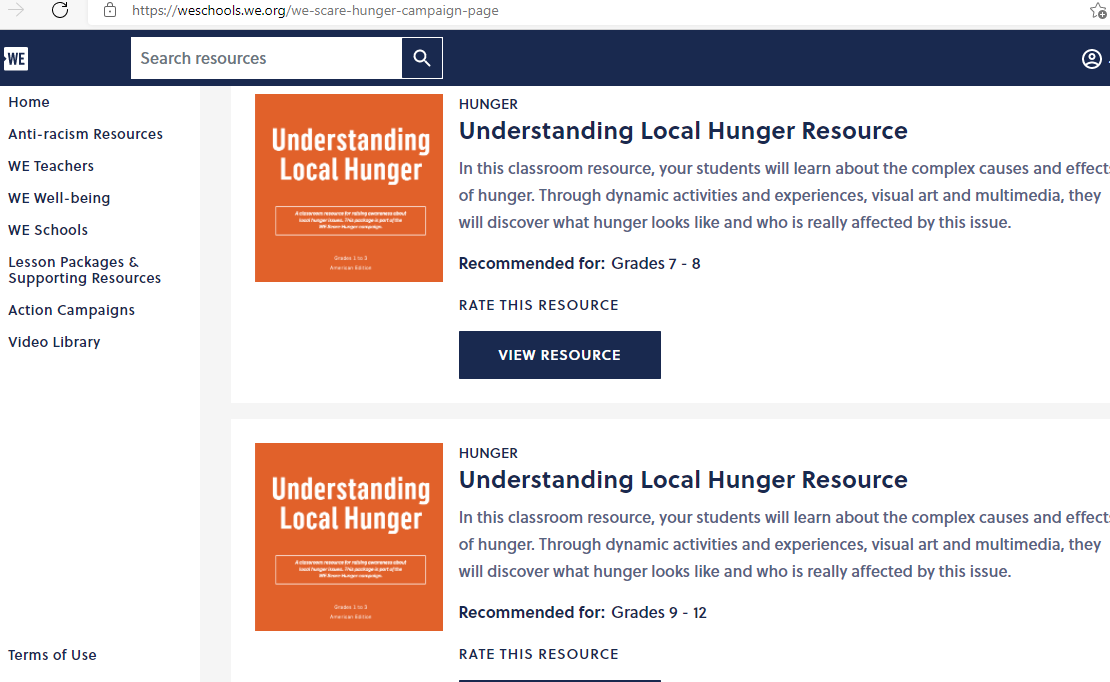 Understanding Local Hunger resource provides teachers with tips and has worksheets for students to complete for each lesson. Also, WE movement list Common Core standards for each lesson plan so that school curriculum is being followed.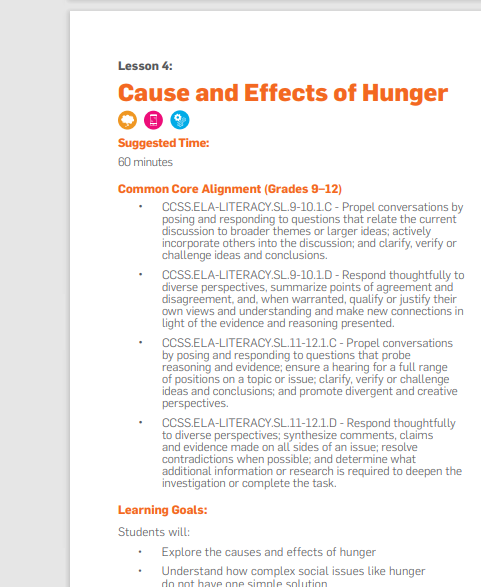 Finally, this resource is great to use in the classroom when introducing the Sustainable Development Goals (SDGs). One of the SDGs is Zero hunger which makes Understanding Local Hunger resource a great global learning tool in the classroom.
If you want to learn more about WE Charity educational resources click here. Like always, thank you for reading my post. Please follow me on twitter @JoshuaM56704430 regarding other educational technology tools.