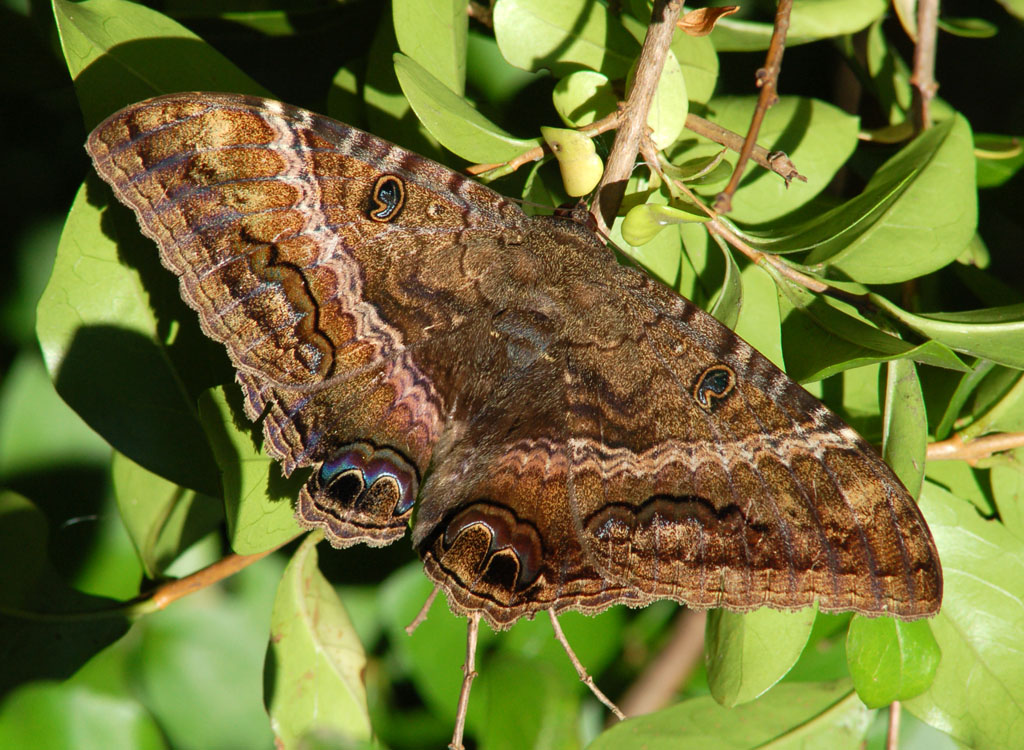 Photograph by Clay Sutton, Cape May Point State Park, 10-28-11
A rare wanderer drew the attention of observers' eyes yesterday at Cape May Point, but it wasn't a migratory hawk, shorebird, or warbler….
As reported by the Cape May Bird Observatory's Mike Crewe (see Blogroll): "A black witch (Ascalapha odorata) at Cape May Point State Park this afternoon. This species is a large tropical moth with a wingspan of up to six inches (that's longer than a palm warbler!) and is the largest owlet moth in North America. Despite its tropical distribution, it is prone to vagrancy and has been recorded from all 50 US states and Canada. It is overall most rare in the north-east however, and this is probably the first Cape May record for a number of years. The narrow, pale pink band on this individual indicates that it is a female."
Clay Sutton called it the "Bird Of The Day."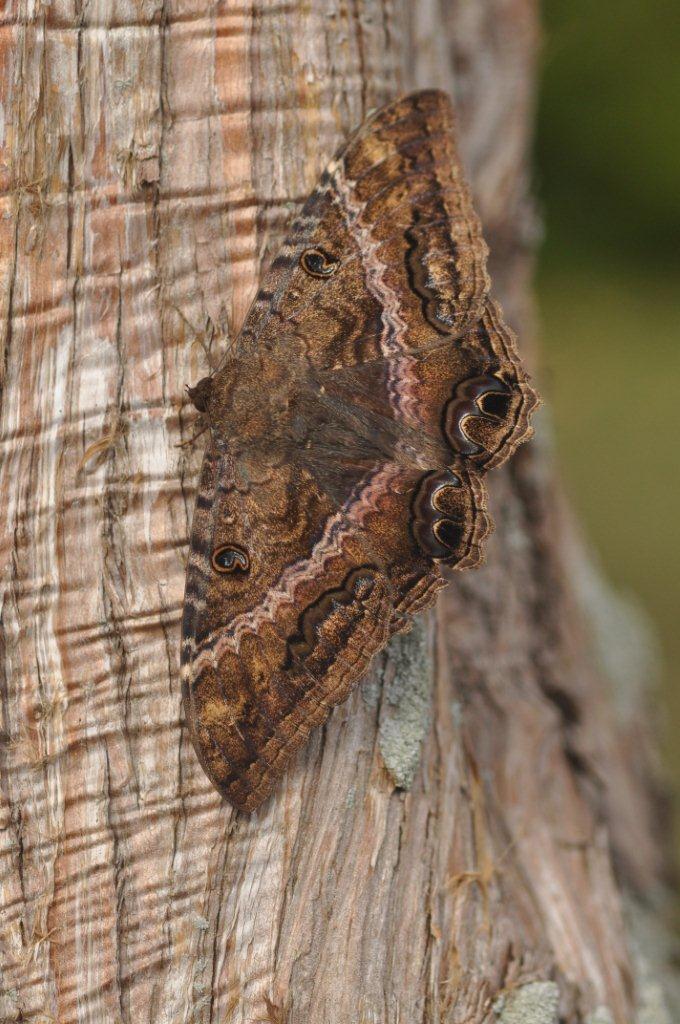 Photograph by Will Kerling 10-28-11
Photograph by Rick Radis 10-28-11
I haven't heard specifics of the find yet, but will post any that come this way. In the meantime, here are some links with info on the species:
Nature notes, photos, etc compiled by Texas entomologist, Mike Quinn: The Black Witch Moth: Its Natural & Cultural History
Eggs, caterpillars, pupa, adults of both genders: Life Cycle Photos compiled by Mike Quinn
For a map of vagrant records across North America (including Juneau, Alaska!):
Butterflies & Moths of North America website
Wikipedia entry: Black Witch on Wikipedia
Thanks to all who passed along the photos.
12-3-11 Update:
I've recently learned from Pat Sutton how the moth was first found and identified.
Pam Higginbotham, Katherine Peterson, and Clay Sutton were walking the State Park perimeter that morning searching for birds, when Pam spotted a big lep fly up behind them and pointed it out, "What is this large moth or butterfly?"
Clay, familiar with the species from numerous visits to the tropics (Mexico, Belize, Costa Rica, Venezuela, and elsewhere), identified it. In fact, he and Pat had seen the species once before in Cape May, sixteen years earlier: October 11, 1995, in a private garden.
The trio of discoverers soon were drawing others to the scene by cell phone. And the moth was photo'd by many observers.
Here's one photo by Pam Higginbotham: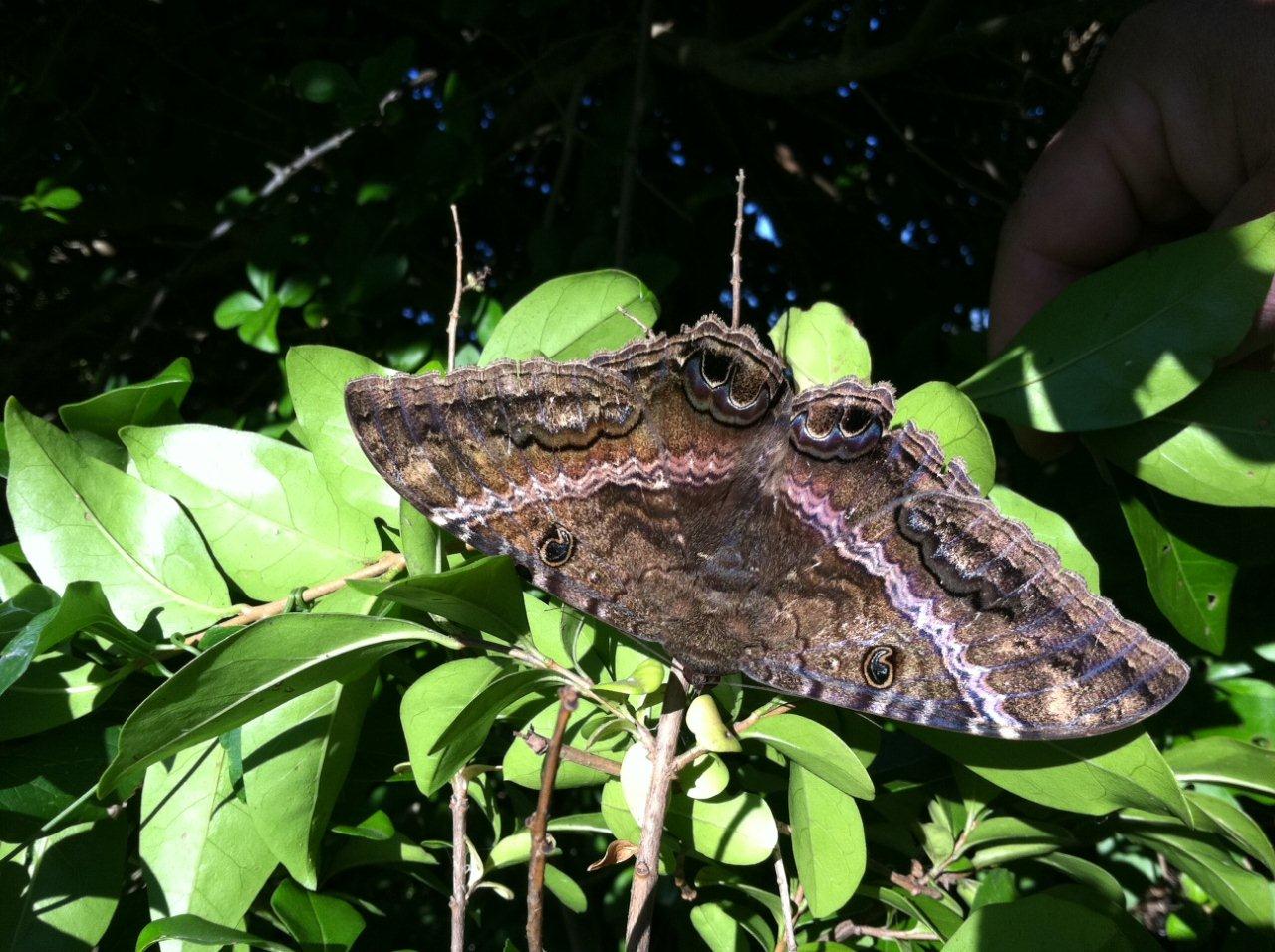 Photograph by Pam Higginbotham 10-28-11