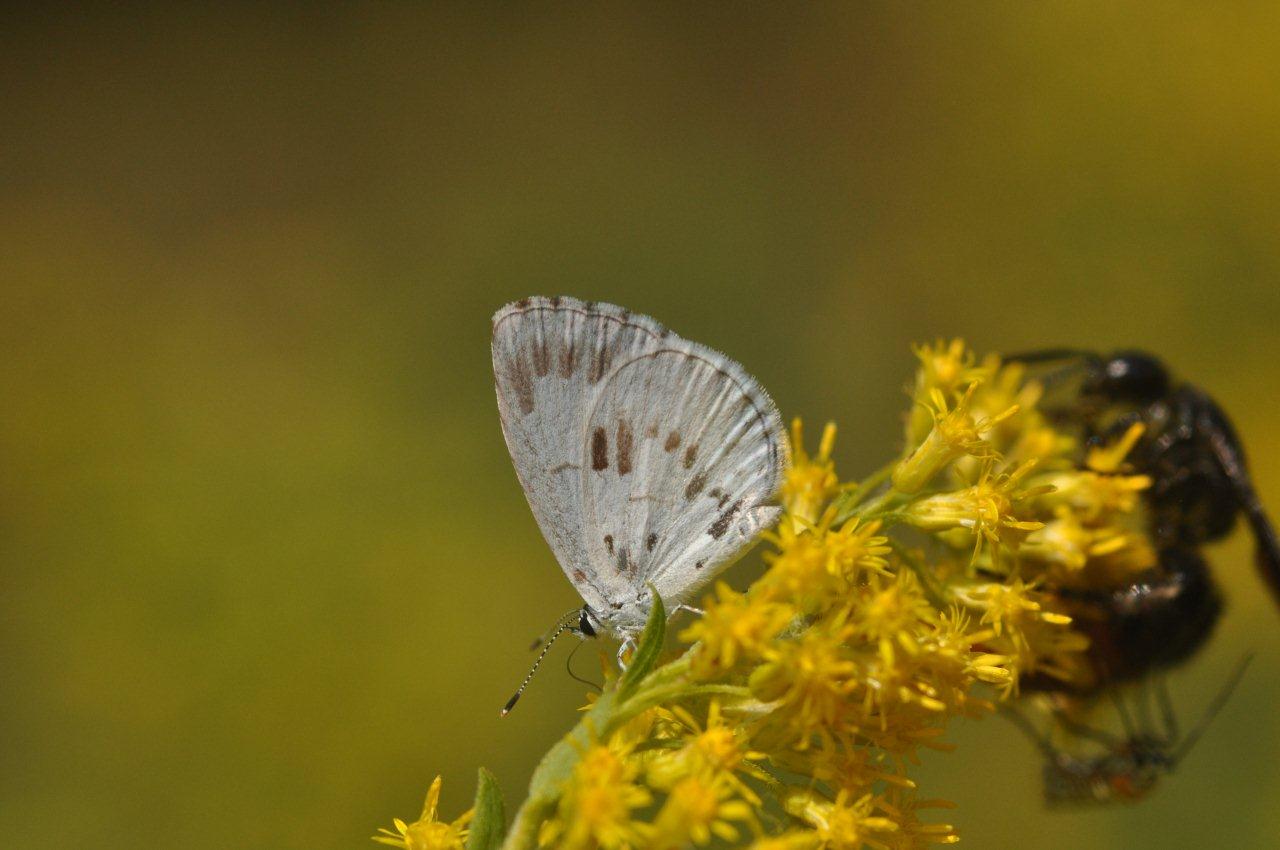 What is it? Photograph by Will Kerling in Vineland on 9-14-11
Imagine you stumble on this guy nectarting on goldenrod somewhere in southern New Jersey. What is it? Could it be a butterfly from the Caribbean brought here by Hurricane Irene? Or how about some stray from the Rockies that, for some reason, does not appear in your field guide?
Will Kerling photographed the butterfly and identified it as well: a summer azure, Celastrina neglecta, with an aberrant underwing pattern.
Here's David Wright's analysis, from a later email to Will:
Wow! What an interesting aberrant Summer Azure. The stretching and smearing of ventral wing maculations occurs in blues, hairstreaks, and coppers. I've seen it in Appalachian Azure and also in a couple of Northern Spring Azures. I've seen a few late summer Summer Azures with smeared "marginata" bands on submarginal of hindwings, but nothing like what you photographed.
This aberrant pattern, as you depicted, has a name in American Copper (form "fasciata").
Thanks to Will for passing along the photo and to David for the interesting comment.
Keep exploring our magic outdoor world, everyone!