I am reading chapter 10 of The Global Educator this week. In this chapter, we are going through different norms of online global collaborations guiding educators on how to build collaborative relationships. There are eight norms in total, but I am focusing the first two in this blog post, and how it can be applied to the Psychology field. If you have no idea how to start online global collaborations, this blog post may be helpful, even you are not a Psychology major.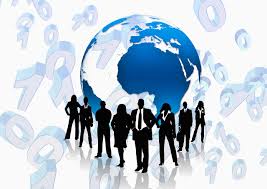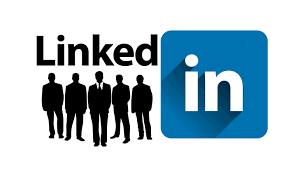 The first norm is to be prepared. You need to have your target to connect with and tools to work together. I like to use Twitter and LinkedIn for building the network. Twitter is good at resource sharing and quick discussions, while LinkedIn allows me to keep an eye on the job and conference opportunities. Different from the educators, psychologists seldom share teaching plans or teaching methods. Instead, we share more research studies and statistics. Therefore, professional social media are important for us to exchange resources and keep each other updated. Twitter and LinkedIn only help to get started on global collaborations. Tools can be different and specific depending on your fields. For example, profile creating tools are useful for Organizational Psychology; statistic analysis software is helpful for research studies; brain activity detecting machines are beneficial for neuropsychology. No matter which online tools you are using, most of them allow you to share your file with anyone you want. All the online tools make it easier to work together with everyone around the world anytime and anywhere. 
The second norm is about purpose. You need to know what you are collaborating for. For example, you are doing this for the short-term or long-term, which specific topics you are focusing on, etc. When applied to the Psychology field, you have to think of which area you want to work for, such as organizational psychology, clinical psychology, school psychology, or research. As I am graduating soon, I want to build my PLN, focusing on the Organizational Psychology field. For my short-term goal, I want to find a job working in the Human Resources department. Being active in LinkedIn not only provides me with job opportunities but also chances to practice skimming and scanning one's resume. In case I am working in the Human Resources department when I graduate, it would be helpful. I can also contact with potential candidates from world-wide through LinkedIn. My long-term goal is to spread the idea of organizational psychology and see how the theory can be applied in real-world settings to create a better working environment. Therefore, I usually share my relevant experiences and knowledge on Twitter. At the same time, I gained from the article and resources professionals posted online. I learned from ideas and comments from their perspectives that they are more professional and experienced than I am. 
Although I am not directly collaborating or working together with the people I follow on collaborating tools, we are active on the same platform to learn and give back. I am now on the first few steps in building my network, and we will be fully engaged in and collaborative with people in this professional community.
What are your purpose and collaborative tools for global collaboration?
Are they specific to your professional, or can they be generally applied in different fields?
Finally, thank you for visiting my blog, and please do not forget to follow me on Twitter for more related information and discussions.
Twitter: @PoYeeWong4