Is globetrotting on your bucket list? Have you started it yet? If not, what are your considerations? Have you ever thought of virtually travel to countries online to get a brief idea to kick-off? Now, I want to introduce a project to you that you may find impressive and inspiring – Out of Eden Walk.
Paul Salopek, a journalist, is walking across to the globe following the footsteps of the ancestors to explore and re-discover the world differently. His journey started in Africa in January 2013 and will end in South America. The website records all his journeys that he is posting photos, videos, journal writing, and embedded map to share his experiences. People are welcome to visit his website and comment. In this blog post, I am going to share some of my thoughts on different milestones of the journey.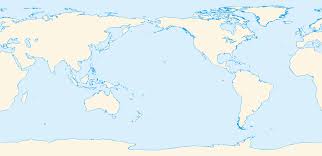 Glance Back: 180,000 Syrian Refugees Flee Into Turkey is the most powerful post. I participated in refugee simulations before, which were held by a non-governmental organization. When I was in the room, with special decorating pretending to be the real environment of the places refugee were living in, and listening to the story of young refugee siblings, I could strongly relate to the story that I felt scared, helpless, and hopeless. I cannot imagine how Paul would feel when he was that close to refugees and places around. No one wants to experience difficult situations caused by war. Therefore, Paul's project allows readers to reflect and get in touch with some topics that are too panic. I like the question he asked in his post that it is connected and related to his walk. This also brings people's awareness that they need to consider their backgrounds and perspectives when collaborating with them in the future or on topics related.
"What happens when you become a war refugee? You walk."

Paul Salopek, 2015
Global Bazaar Celebrates the Out of Eden Walk is the second post that I like. They are hosting international fairs to introduce Out of Eden Walk to students. Both people who are going to present ideas they are representing and people who are joining the event receiving information learned at the same time. They were not focusing only on pictures and the journey but also the culture, religions, and food of the countries Paul traveled. I think to host an event is a great idea that people are not waiting for others to visit and look for information online. Instead, they are actively doing something to grab others' attention and teach. This also matches with what I learned from the textbook The Global Educator that how and what we can do to engage global collaborative learning.
Finally, Drinking Women's Lives is another post that caught my attention. People always love to eat and drink something good and tasty. However, have you ever thought of where does all this food comes from? What are the processes before displaying them in the supermarket for sale? Are we fair enough to people planting and growing crops? In this post, we all learned that women are the only people working in the tea tree planting industry. However, they only earn about USD$2.5 per day. At the same time, they have to face different difficulties, such as tea plants being destroyed by animals. What can we do to help? When comparing them to ourselves, what does it tell? Even though India is the world's second-largest tea producer, there are still social problems that difficult to be treated.
There is no limitation on issues or topics for global education and learning. When you are just sitting in the office, classroom, or wherever, you are limiting yourself to work on some areas. This is the time to think out of the box. Even you are not able to travel or join Paul as a partner, visit his website, actively engage, and interact with all the resources posted. What global collaborating learning is not only sharing personal experiences or draw global attention but also following, partnering, being inspired, or even developing something new. Finally, I enjoy reading his journal and explore various aspects of how our world is constructed. If this is your first time trying to virtually travel around the world online, I highly recommend Out of Eden Walk.
For more information about Out of Eden Walk, please visit their website, Facebook, Instagram, and Twitter.
Thank you for visiting my blog, and please do not forget to follow me on Twitter for more related information and discussions.
Twitter: @PoYeeWong4