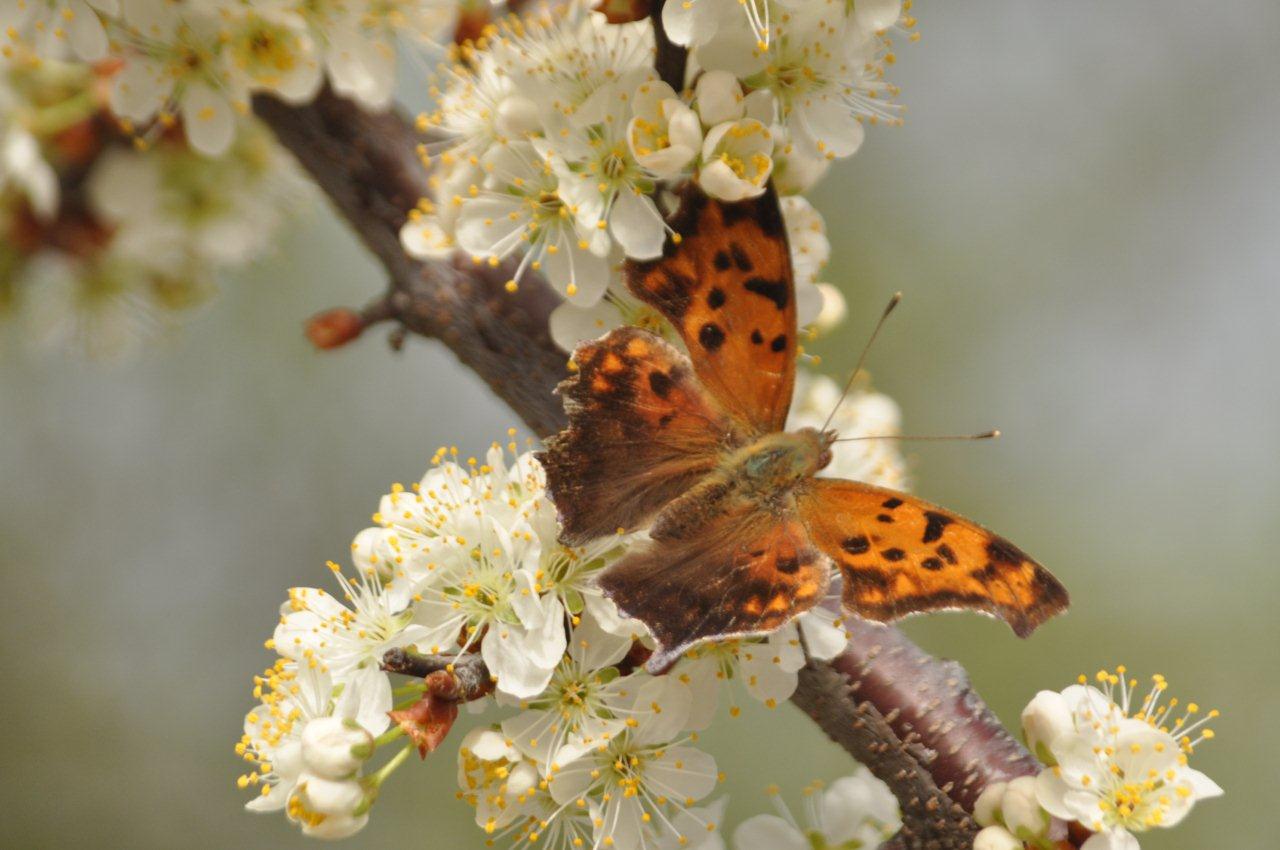 Summer-form of P. interrogationis photo'd by Will Kerling, Lily Lake, Cape May Point, April 26, 2011
We have already had two reports of summer-form question marks, Polygonia interrogationis, on the surprisingly early date of April 26 — one at Lily Lake in Cape May Point (photo above) and the other in Port Norris, Cumberland County. The latter, a female, was coming to rotten bananas.
Dale Schweitzer notes that these individuals are migrants, and the "area of origin has to be six weeks ahead of Port Norris, which I think would be about Savannah, Georgia." Dale notes that these arrivals are too early to have emerged in North Carolina, "which seems likely to be the usual source of [our southern NJ] summer forms in mid or late May."
Keep at eye out, everyone, and document your finds with photos, if possible.
Intriguing!
jc