Biographical Information
Born in New York, as a free woman, Eliza Potter grew to become a prominent hairdresser amongst Cincinnati's elite. Unfortunately, there is not much known about her upbringing or educational background, but a Census report published in 1860 suggests that Potter was born in 1820. Potter begins her work in the middle of her life, just before she begins her career as a hairdresser. Her journey as a hairdresser begins just after her first marriage has dissolved and relocating to Cincinnati. Once settled in Cincinnati, Potter quickly found work in the domestic field. She began working as a nanny in the homes of upper-class Cincinnati residents. Her work as a nanny awarded her many opportunities to travel the travel the world. While working as nanny, Potter made many trips to Europe, which is where she learned to dress hair. She discovered that she had a true passion for hairdressing and began her career. As a hairdresser, Potter was responsible for dressing and combing the rich at trendy elite events that took place in the 19th century in Saratoga, N.Y., and Newport R.I.. Towards the end of her career, Potter published her work A Hairdresser's Experience in Highlife in 1860. In her work, Potter deems herself a social critic and describes the events that she witnessed in great detail. After its publication, her work startled many Cincinnati residents, who quickly ran to pick up a copy to see if they were mentioned. Because of its gossipy nature, Potter's work sold well, but it was not free of harsh criticism that accused her of taking advantage of her clients. After the publication of her book, Potter seems to have quieted down and not much is known about her life after hairdressing.
A Hairdresser in High Life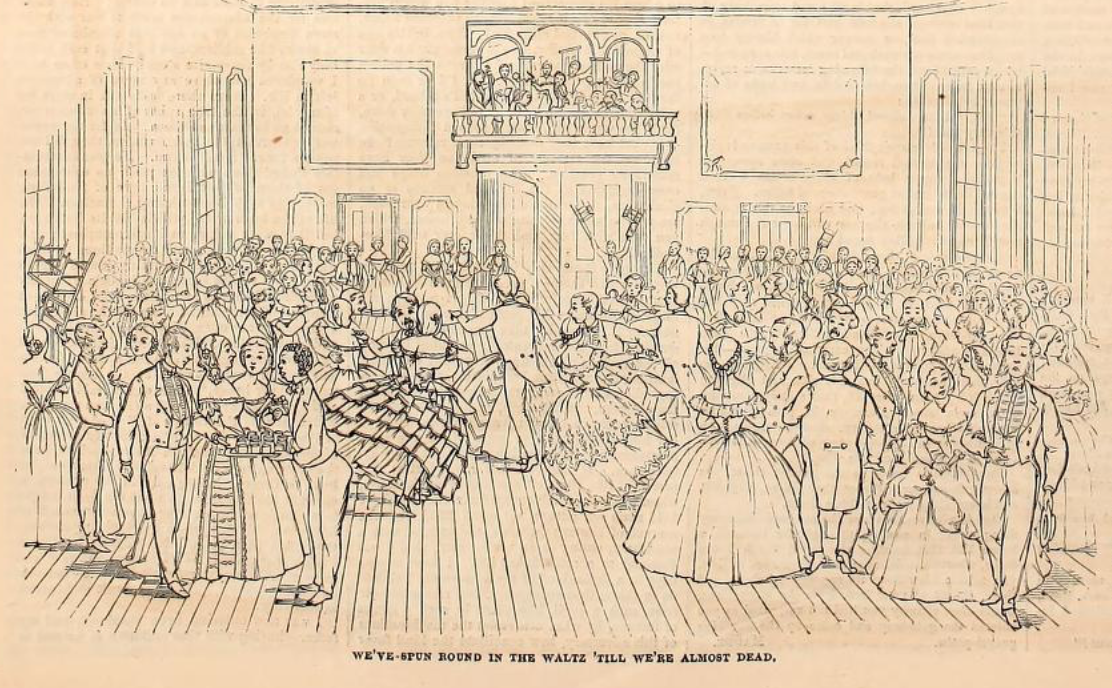 Much of Potter's work takes place in Saratoga and Newport, where elite members of society would gather during the turn of Spring Season. During these gatherings, the elite would attend glamorous balls where the attendees would adorn themselves in expensive jewels and gowns. Due to the grandiose nature of these events, the balls frequently received harsh criticism from members of society, who deemed them "foolish". Despite the criticism, these gathering always made the news headlines and were talked about throughout the towns. All photos below are taken from an article published in the 1860 edition of Harpers Weekly, "A Season at Newport".
Article Citation:
The First, Canto. "A Season at Newport." Harpers Weekly , 11 Aug. 1860, p. 505. Archive.org, archive.org/details/harpersweeklyv4bonn/page/504.
Publications
Original Work, Published in 1860:
Potter, Eliza. A Hairdresser's Experience in High Life. The Author, 1859.
Link to original work: https://archive.org/details/hairdressersexpe00pott/page/16
Republished, edited edition with scholarly introduction:
Potter, Eliza. A Hairdresser's Experience in High Life, edited by Xiomara Santamarina, The University of North Carolina Press, 2009.
Link to purchase republished text:
https://www.amazon.com/Hairdressers-Experience-High-Life/dp/0807833355