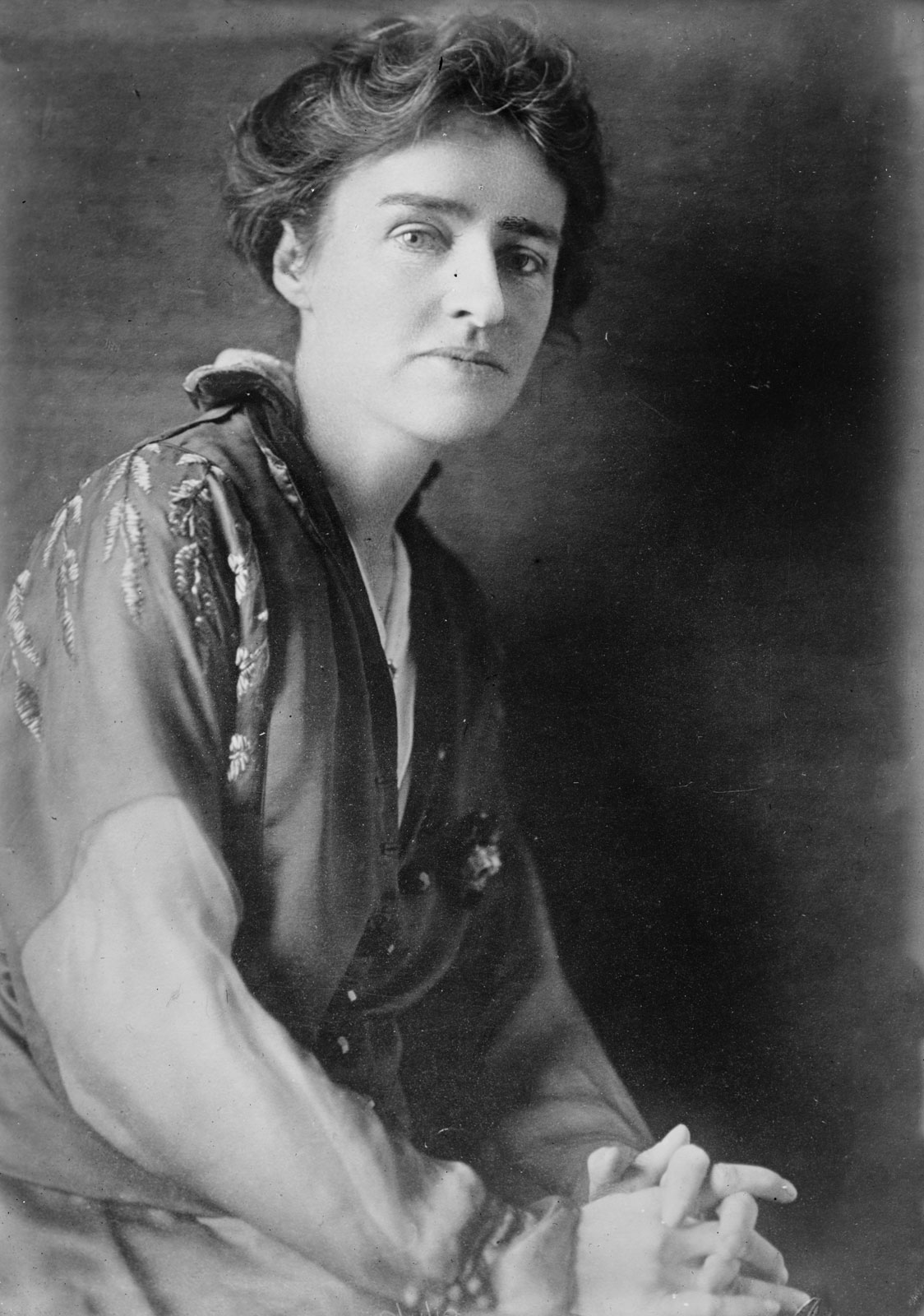 Jean Webster was born Alice Jane Chandler Webster on July 24th, 1876 in Fredonia, New York. Webster adopted the name Jean while attending the Lady Jane Grey School in Binghamton, New York. In 1901 she graduated from Vassar College in Poughkeepsie, New York. It was during her time at Vassar that she explored her writing skills and created many strong, female protagonists that mirrored her love of education, activism, and feminism.
Webster was involved in reform movements and was a member of the State Charities Aid Association, which included visiting orphanages, fundraising, and arranging adoptions. Webster also supported women's suffrage and higher education for women. She participated in marches in support of votes for women and remained actively involved with the Vassar. She donated her work to the college as a contribution towards the Special Collections Library.
Webster died of childbirth fever on June 11, 1916 giving birth to her daughter, who was named [Little] Jean in her memory.
"It isn't the great big pleasures that count the most; it's making a great deal out of the little ones—I've discovered the true secret of happiness, Daddy, and that is to live in the now. Not to be for ever regretting the past, or anticipating the future; but to get the most that you can out of this very instant."
(Daddy Long Legs, pg.157)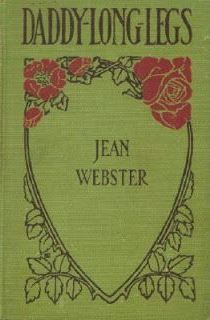 Daddy Long Legs:
Daddy-Long-Legs, first serialized in the Ladies' Home Journal, became a best-seller when published in book form. The plot is conveyed through an epistolary format–a series of letters between Jerusha and a mysterious benefactor she nicknames 'Daddy Long Legs'.
The story explores the life of Jerusha Abbott, an 18-year-old orphan who lives in the John Grier Home. After showing great academic potential, Jerusha is informed that she is being given a full scholarship to college to pursue a career as an author, thanks to a loyal Trustee who shall remain anonymous. She must write him a letter every day discussing her studies, not that he will ever answer, but this will help her practice her writing skills. As she leaves the interview informing her of her new situation, Jerusha sees the shadow of the Trustee, who is hurriedly leaving the orphanage, cascaded on the wall as a shadow. The shadow looks like a wavering daddy-long-legs spider to Jerusha and because of the strong emotional impression of that shadow, she gives the mysterious man the name Daddy-Long-Legs.
Unbeknownst to Jerusha (later known as Judy), Daddy Long Legs is actually Jervis Pendleton, a man who is coincidentally related to her roommate Julia. Although we do not read of Jervis' reactions as Daddy Long Legs, it is through Jerusha's letters that we learn of their blossoming friendship and romantic relationship. Once it is revealed that Jervis and Daddy Long Legs are the same, she cannot help but giggle as she finishes her last letter with "This is the first love-letter I ever wrote. Isn't it funny that I know how?"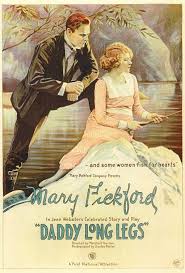 Film/Television Adaptations:
"Daddy Long Legs" (1919)- directed by Marshall Neilan, adapted screenplay by Agnes Christine Johnston, starring Mary Pickford and Mahlon Hamilton
"Daddy Long Legs" (1931)- directed by Alfred Santell, adapted screenplay by S.N. Behrman, Sonya Levien, and Alfred Santell, starring Janet Gaynor and Warner Baxter.
"Curly Top" (1935)- adapted screenplay was written by Patterson McNutt and Arthur J. Beckhard, starring Shirley Temple, John Boles, and Rochelle Hudson.
"Daddy Long Legs" (1955)- directed by Jean Negulesco, adapted screenplay by Henry and Phoebe Ephron, starring Fred Astaire and Leslie Caron.
"Watashi no Ashinaga Ojisan (My Daddy Long Legs)" (1979, 1990s) – created by Tatsunoko Productions, starring Yūko Tanaka as the voice of Judy.
"Kanamarayathu" (1984) and "Anokha Rishta" (1986), both directed I. V. Sasi and adapted screenplay by P. Padmarajan.
"Kidari Ajeossi" (2005)- directed by Gong Jeong-shik, adapted screenplay by Kim Hyeong-jun and starred Ha Ji-won and Yeon Jung-hoon.
Stage Adapatations:
Daddy Long Legs- (1914) by Jean Webster, starring Ruth Chatterton & Charles Waldron
Love From Judy- (1952) book by Eric Maschwitz, music and lyrics by Hugh Martin and Jack Gray, starring Jean Carson and Bill O'Connor
Daddy Long Legs (2008,2010-2015)- book by John Caird, Music and Lyrics by Paul Gordon, translated lyrics for international productions by Maoko Imai
American cast: Mean McGinnis and Robert Adelman Hancock, later Paul Alexander Nolan and Adam Halpin
Japanese Cast: Sakamoto Maaya and Inoue Yoshio
Korean multi-alternating Cast: Lee Jisook and Yuria; Shin Sungrok, Song Wongeun, and Kang Dongho.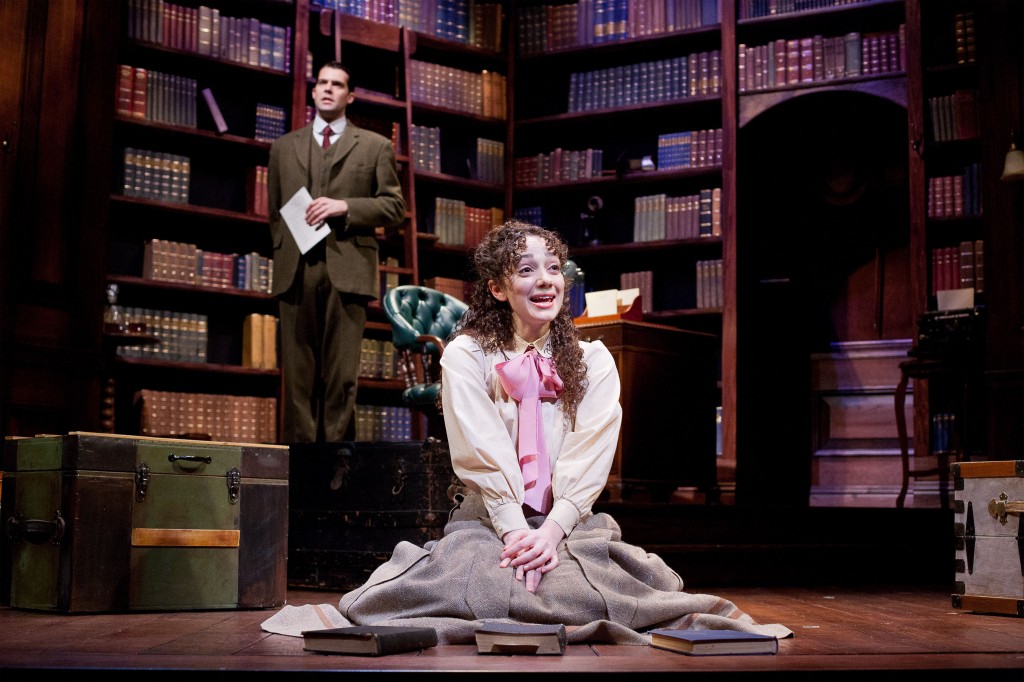 Other Publications:
When Patty Went to College (1903)
Wheat Princess (1905)
Jerry Junior (1907)
The Four Pools Mystery (1908)
Much Ado About Peter (1909)
Just Patty (1911)
Dear Enemy (1915)
Why Should I Invest My Time?
The strongest point of Jean Webster's work is the simplicity of the writing. It is easily comprehensible, as well as direct and touching. When she uses the epistolary format in Daddy Long Legs, it makes you feel that Jerusha is, somehow, addressing you, choosing you as her friend, her confidant as well. All of her books have the dedication "To You," for all of her stories feel like personal attachments, like having a mentor who cares for your well-being and future endeavors.
You can tell that Webster feels a true connection to her characters and wants to inspire young girls to strive for greatness. Through her activism, feminism, and adaptations, she created a long-lasting legacy in the literary canon.
If you're interested in reading Daddy Long Legs (and I hope you are), here is a link to a free version provided by The Gutenberg Project
http://www.gutenberg.org/cache/epub/157/pg157-images.html
References:
"Jean Webster." Vassar Encyclopedia, Vassar College, 2005. http://vcencyclopedia.vassar.edu/alumni/jean-webster.html
Simpson, Alan and Mary Simpson. Jean Webster: Storyteller. Poughkeepsie: Tymor Associates, 1984.
Webster, Jean. Daddy-Long-Legs. New York: The Century Co., 1912.