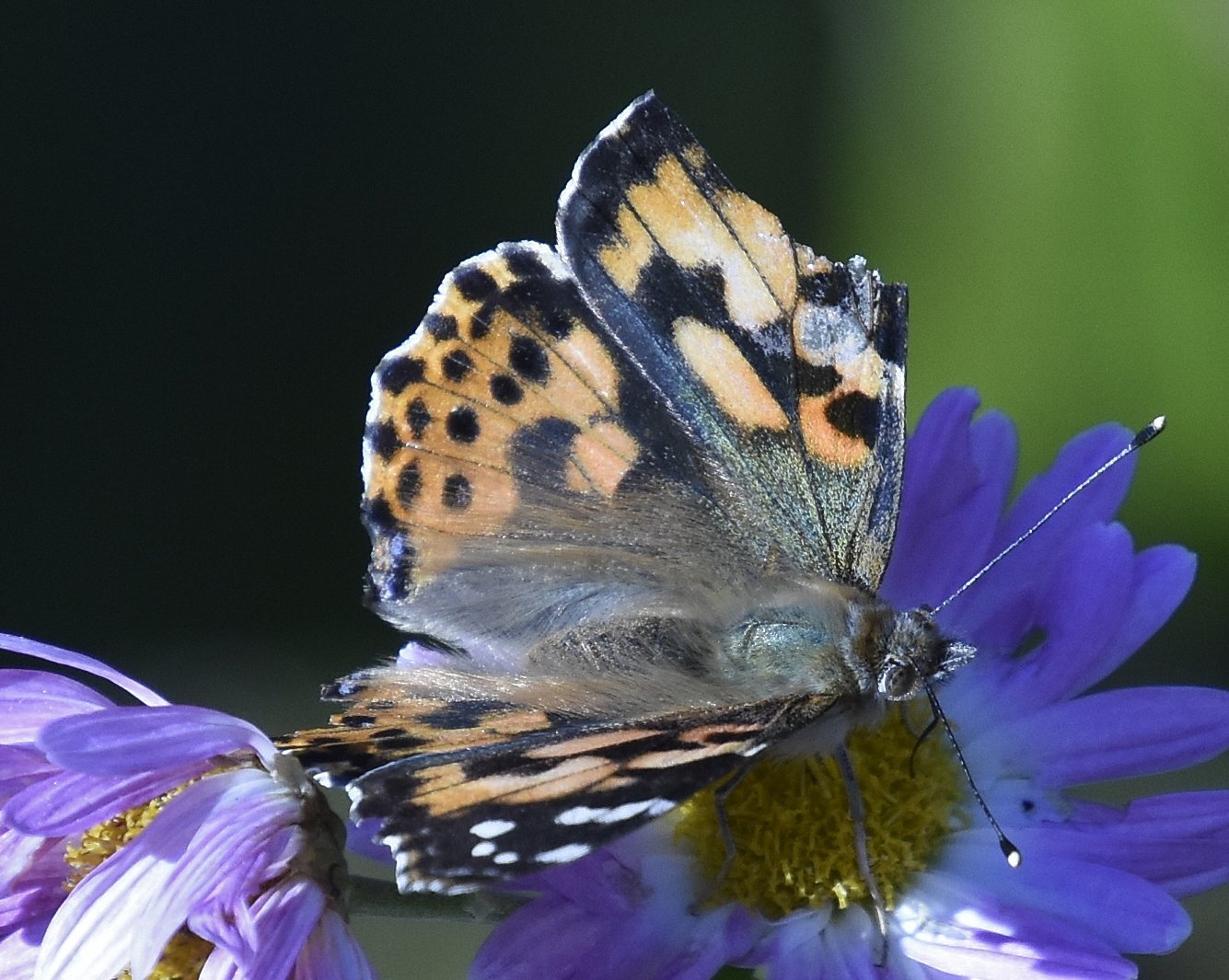 As of the morning of July 1, our South Jersey Log's list includes 81 species for 2021. We had found 82 species at this time last year.
A quick review of the species not yet recorded for 2021 that we have usually found by this time in past years:
Checkered White: Recorded all years 2019-2012, sometimes not until July but missed completely last year, 2020 and found only once (a sighting of five individuals) in 2019. No checkered whites have been recorded in North Jersey since 2017.
Harvester: Recorded all years 2020 to 2012 usually before July 1, but some years not until July or August. The North Jersey Sightings Log just recorded their first last week, June 24, at the Willowood Arboretum.
Meadow Fritillary: Recorded all years 2019-2009 but often not until July or August (not recorded at all last year, 2020). North Jersey has had a number of reports this year starting in late April.
Painted Lady (?!): Recorded all previous years of our log. Only once before have we have not recorded it by this time of year. That was in 2015 when we didn't find our first until July 17, our latest-ever FOY for that species. North Jersey has had a number of sightings this year, starting in early May.
Other "expected" species not yet recorded in our area in 2021 generally first appear after July 1st and in some years not until late August or even September: Giant Swallowtail, Little Yellow, Long-tailed Skipper, Fiery Skipper, Dion Skipper, Brazilian Skipper, and Ocola Skipper.
Of course we can also hope for some species seen occasionally but too rare to depend on: Zebra Swallowtail, Clouded Skipper, and a couple of others.
You can find more details about our log's history of Early & Late Dates by clicking on "Early & Late Dates All Years 2008-2021" above.
Let me know if you spot errors. I will correct them here. Thank you!
And while I am at this, and halfway through our 14th year of this log:
A Big Thank-You to Jack Miller for sharing moderating responsibilities with me!
We would not have made it this far without him.
Jack Connor
July 3 update: Thanks to Steve Glynn's find today at Wheelabrator (GLO) we have now added Ocola skipper to our list.