So You're a Social Studies Teacher,  perhaps you teach Arts or Humanities. What does that mean? It means that you go to tech conference after tech conference with hopes of finding new cool stuff for your classes but every vendor that has the newest start-up site only offers content for math and science. I feel your pain. I'm not quite sure when our educational values became so shallow that the only criteria that mattered were subjects that can be measured with a slide rule, but here we are. 
What follows is a list of some of the lesser known Google resources that can be utilized in your Social Studies (or art. or music or even math) classroom.  They are convenient, interactive and free. So let's dig in.
1 – Google Tour Builder
Getting started with Tour Builder
Google Tour Builder
combines the ability to link a presentation with locations on Google maps. This makes it an excellent storytelling tool that can be used for anything that needs to be linked with geographical points. You or your students can build a meaningful slideshowesque (is that a word?) presentation by searching and locating positions on Google Maps, refining your view and then adding text to tell your story or, for our purposes, explain a historical occurrence that is attached to that location. It is easy to use and you can create and store as many presentations as you like on the Tour Builder site. All you have to do is log in with your Google credentials to get started. Users can share their presentations via URL.
2 – Google Arts & Culture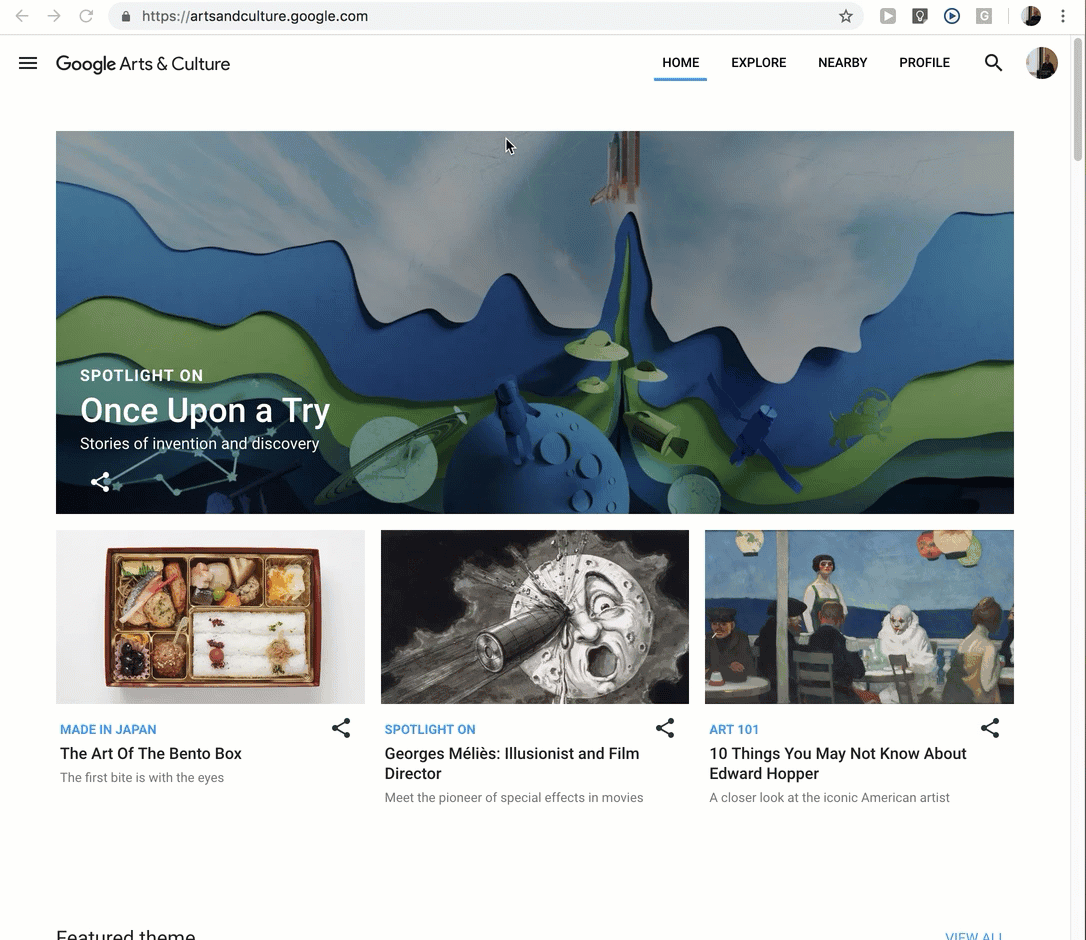 Google Arts and Culture offers visual tours of arts, culture and historical imagery from this site. The content is provided by 151 museums from 40 countries that have partnered with Google to create these resources. The images are all high-res and well shot. Many come with detailed explanations. The topics range from WWII to the Great Depression to graffiti in the Bronx. There are also presentations on ancient civilizations.  Here are some examples of their tours.
3 – Google Newspapers
An untapped resource of Google News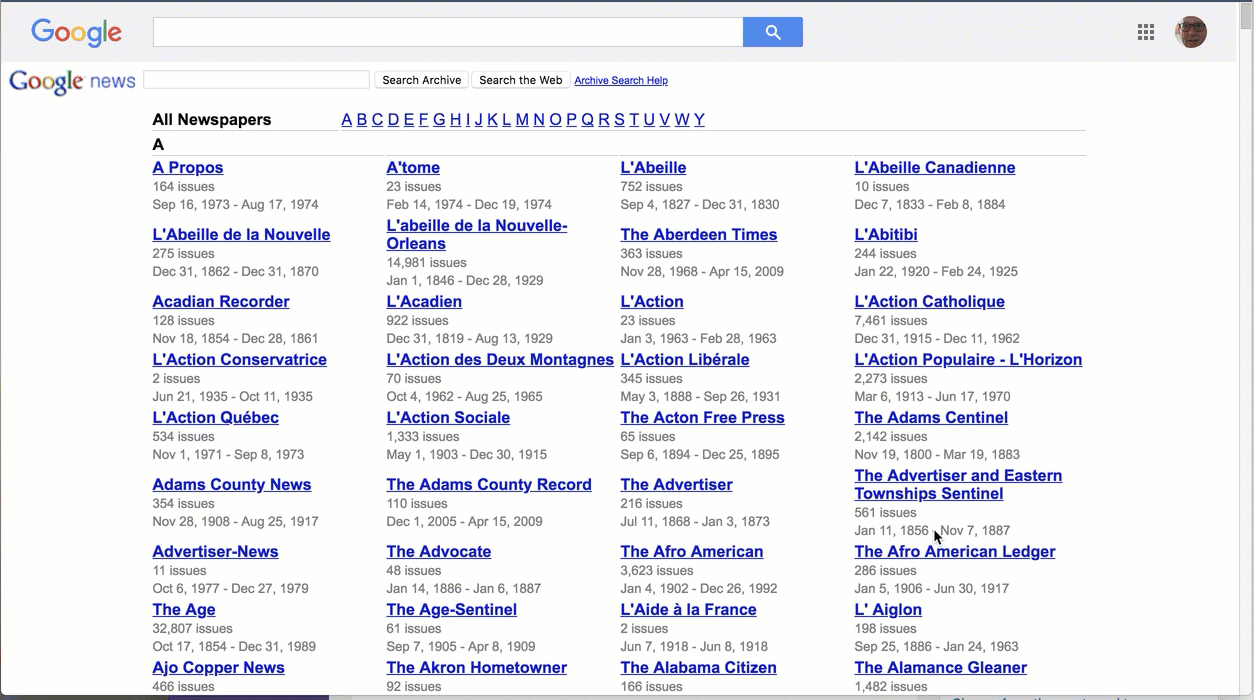 Living behind the scenes of Google News (also quite useful) is it's newspaper archive section. Articles can be found from far wide and a long time ago. Go to news.google.com/newspapers, shut off your phone and make sure you have food in the house. This site can be addicting, particularly to historians. It can also be detrimental to those of us with even the slightest hint of ADD in our dna. Look up an article on a news event turn a couple pages and your reading a sports page from 1975. This is a great place to find first hand articles about historical occurrences that were written within 1 day of the actual history. You can browse by newspaper or by a topic search.
4 – Google Public Data Explorer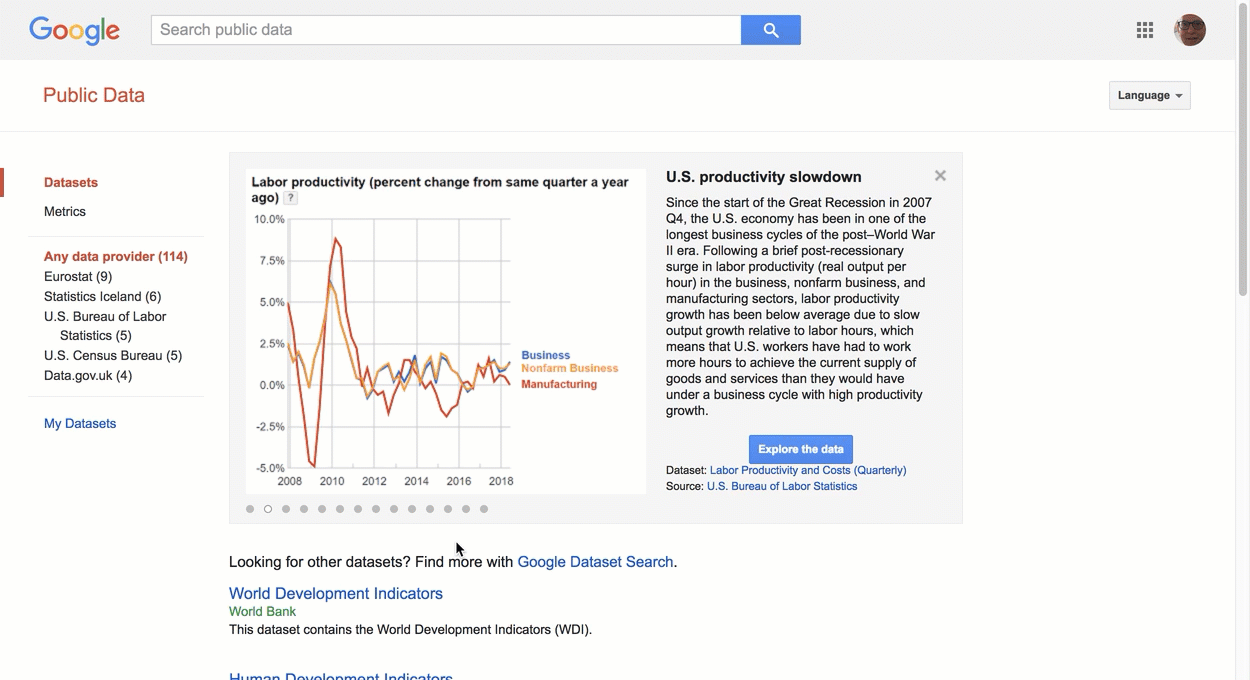 Google Public Data Explorer is a collection of searchable graphs and charts generated by numerous data providers. Users can search for specific data topics, refine results by year, make comparisons and switch views. This is an invaluable resource for adding numeric statistics to any historical or current event research. Data sources range from "The World Bank," "The US Census," "The International Telecommunication Union" and pages of others. The interactivity of this site makes it even more alluring.
5 – Google Music Timeline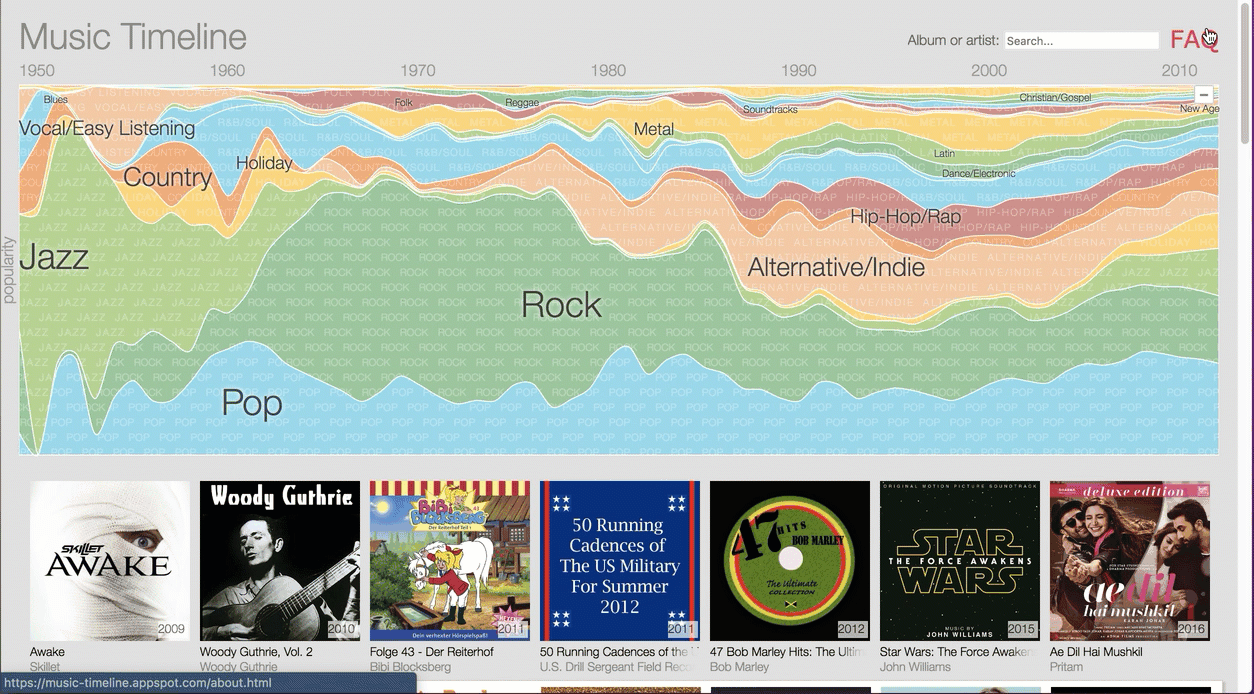 Google Music Timeline
is a visual genre-based interactive music timeline. Have your students add some pop culture color to their research papers by using this as a starting point to align musical genres and artists to specific years. This timeline provides short descriptions of artists as well as links to audio examples on Google Play.
By the way: If musical resources are what you're after, check out my Musical Resources for Black History Month Page.