Most of the RCC artifacts have been stored in bulk for decades – that is, either sharing a frame with as much as 132 other artifacts, sharing a dresser drawer with as much as 235 other artifacts, or sharing a small plastic tub with as much as 560 other artifacts. The cataloging process marks the beginning of a new life for the artifacts as they receive special individual attention and new archival-quality homes.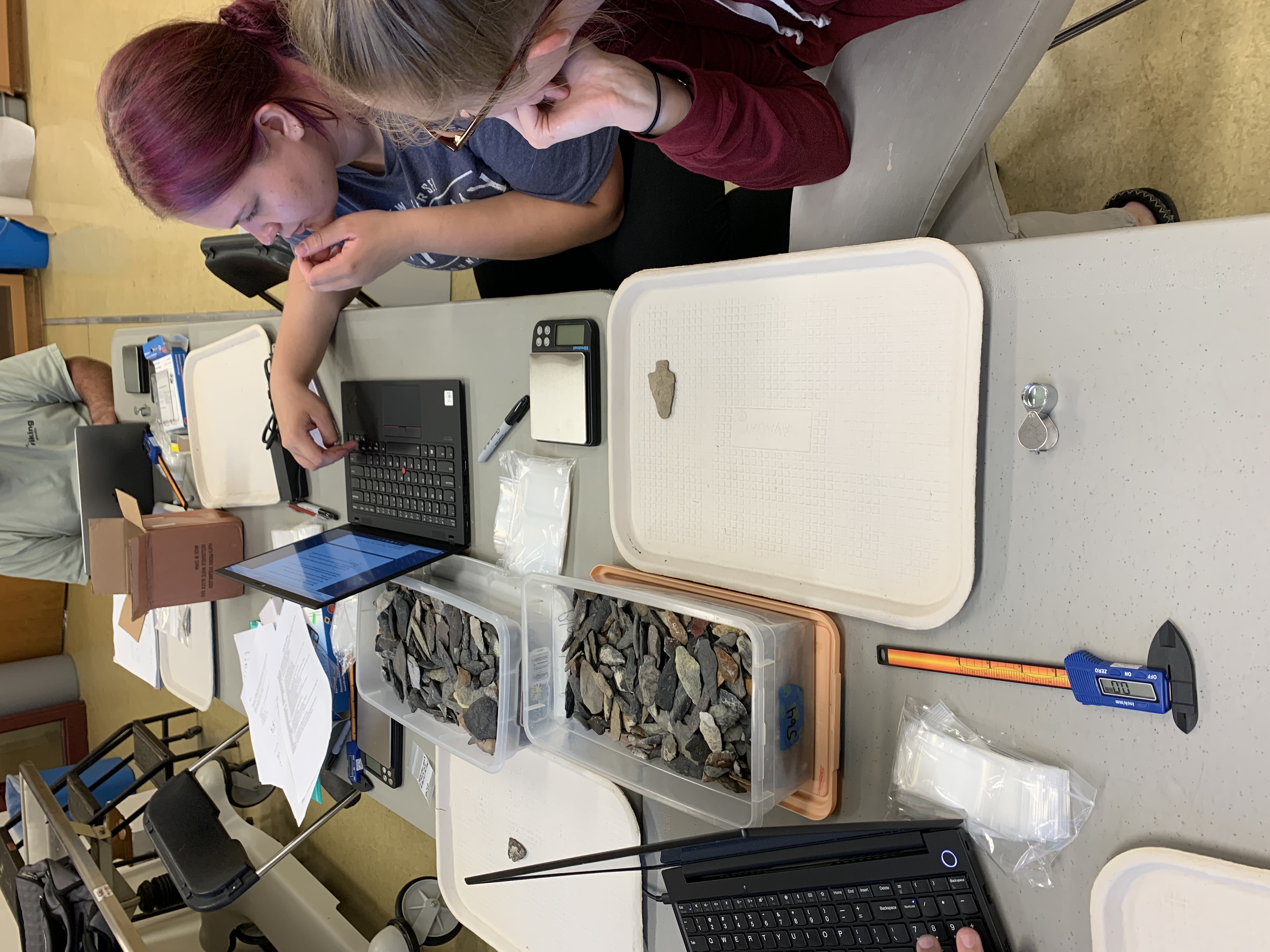 V. Pecoreno (top), E. Leaverton (right corner), and C. Hammarstrom (right) entering data into the project catalog; Photo by B. Hornbeck
The cataloging process is simple yet meticulous. The characteristics of each artifact are documented in the catalog to create a sort of data-driven fingerprint. The artifacts are even assigned unique identification numbers that will allow them to remain in association with their data.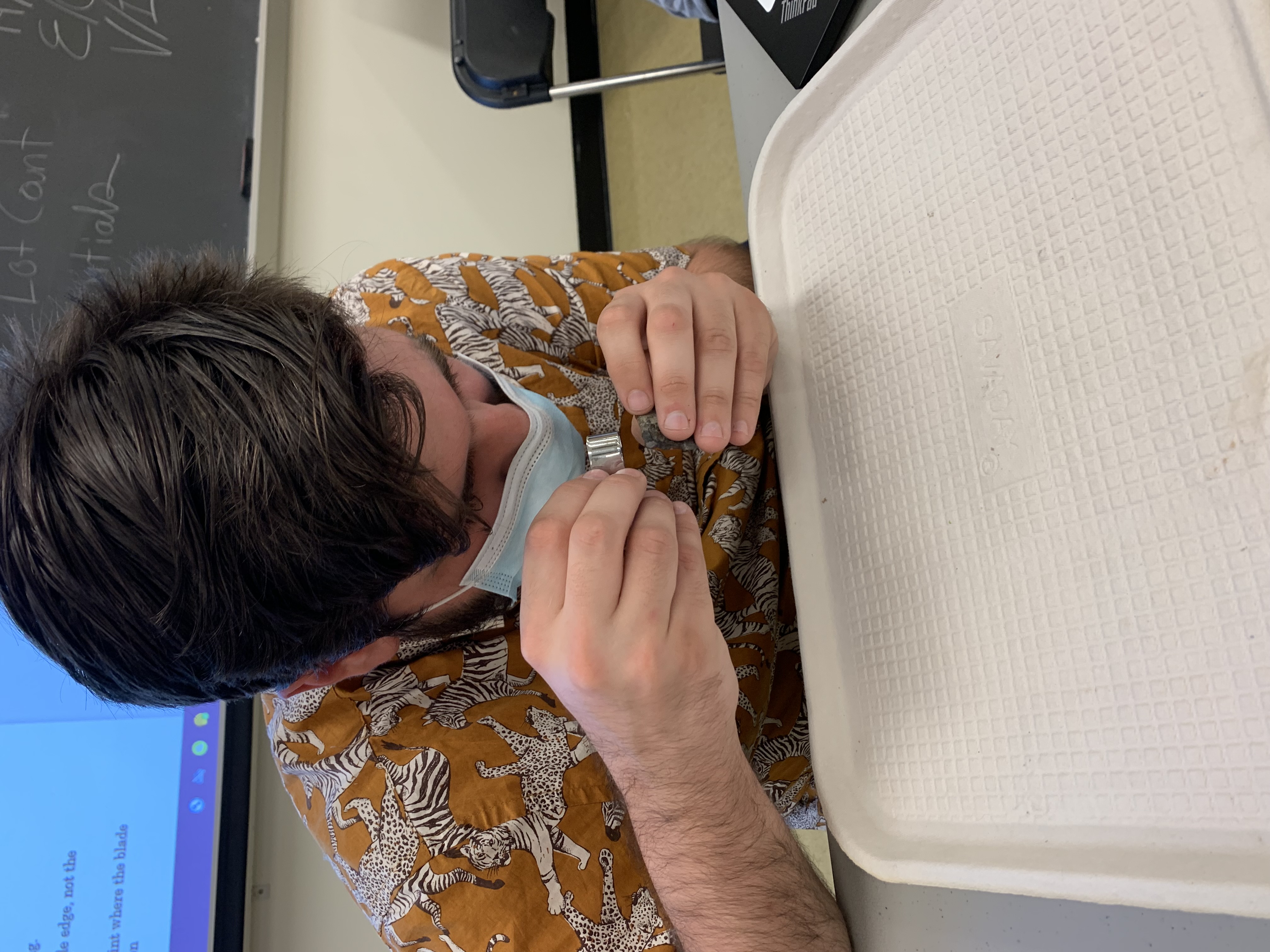 J. Parr takes a closer look at the flaking patterns on this projectile; Photo by B. Hornbeck
A series of quantitative and qualitative data are collected from each artifact and entered into the catalog. Some of the data, such as the catalog number, are also copied onto a 4-mil polyethylene zip-bag to protect the artifacts from damage and potential data-loss.
The cataloging process also includes capturing still photographs of each artifact. We especially look forward to starting the process of capturing 3D scans of the artifacts soon!