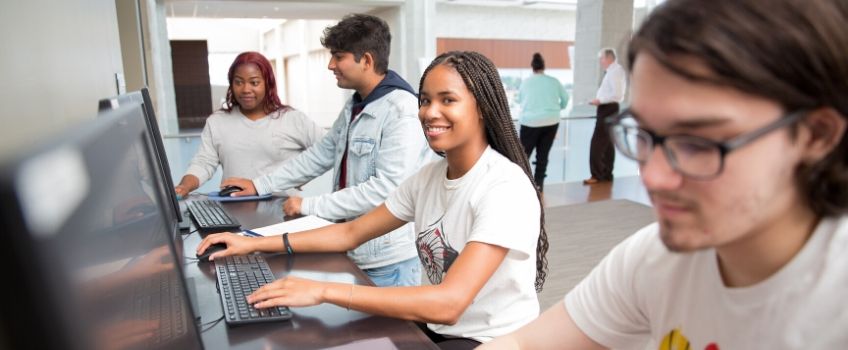 Looking to make a loan change? Maybe you accepted more loan money than you need to pay your bill. Maybe you didn't accept enough of what you were offered to pay your bill. Maybe you received a scholarship and now you don't need your loan at all.
Now it's easier than ever to make a loan change! Just log on to your goStockton Portal and click on the Financial Aid tab. Then, scroll down and click the "Make a Loan Change" graphic on the left hand side.

Please Note: For Parent PLUS loan adjustments or cancellations, the parent borrower must send an email to finaid@stockton.edu detailing the loan change request. The email must be sent from the email address on the PLUS loan application for our office to process the request.
Next, fill out the form, detailing your request. Click here to watch a video guiding you through the process.
Once you submit your loan change request, our office will receive a notification and work on processing your request. This usually take 3-5 business days.
Please Note: We cannot increase an academic year loan over the amount that was awarded to you. To learn about eligibility criteria for Federal Direct Subsidized/Unsubsidized loans, click here. We cannot increase the amount of an academic year loan that you were approved for through a private lender. If you need additional funds, contact your lender or search for additional private/alternative loans here.
Have additional questions? Feel free to email or schedule a phone call with our office using our Contact Form, here.