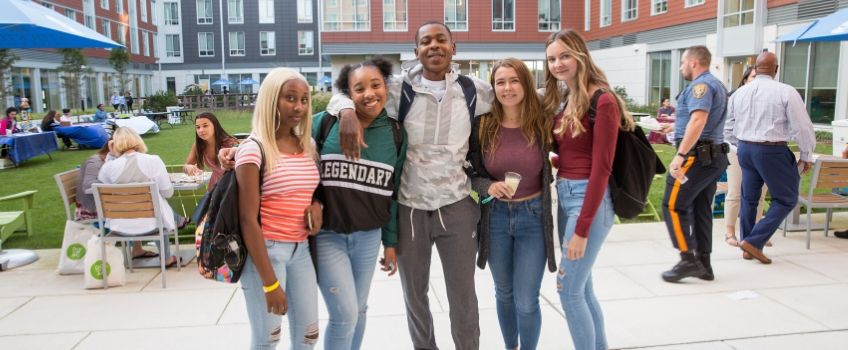 Hey Ospreys, it's almost that time of year, and we want you to be prepared. Bills become viewable July 13 and we want to give you some tips to make sure you're covered by the due date!
Step 1: View and Accept your Financial Aid Offer:
New Students: After receiving a student's FAFSA, the Office of Financial Aid offers aid to new students. Students will receive an email notifying them when their financial aid offer is ready to view. A link to view their offer notification will be provided to students within the email.
After viewing your personalized financial aid offer for attendance at Stockton University, you can take action on your offer through the goStockton Portal. Grants and scholarships are accepted on behalf of the student, so you do not need to accept or decline these. You can take action on federal direct loans through the portal.
Returning Students: Aid Offers are available now! Students will receive an email notifying them when their financial aid offer is ready to view. A link to view their offer notification will be provided to students within the email. Please note, our office is working as quickly as possible to process aid, including private and federal loans and add it to your bill. Monitor your goStockton portal for updates and be sure to accept loans and complete any outstanding requirements to have aid applied to the bill.
Click here to view an instructional video guiding you through the process of accepting your loans.
Step 2: Complete Loan Requirements
If you have decided to accept Federal Direct Loans, you are required to complete Entrance Counseling and a Master Promissory Note (MPN) on studentaid.gov. Failure to complete these requirements could result in a delay in the processing of aid. Once these requirements are completed, the school will receive the information from the federal government within 3-5 business days. Once we have received the information, the requirements will show as satisfied on the student's account.
Step 3: View the Bill
Student bills are viewable within the Bursar tab on goStockton portal.
Please note: Bills for the 2020-2021 academic year will be available July 13. View your bill through the Bursar tab on the goStockton portal. To view an estimate of your bill, visit stockton.edu/bursars.
Once all requirements are completed and enrollment criteria are met, all financial aid will be applied to student bills. Students are responsible for any outstanding balance reflected on their bill.
Click here to view an instructional video on how to view your bill.
Additional Ways to Pay:
Payment Plan Options:
We understand that you may need additional time to pay the full amount of your bill. The Bursar's Office at Stockton University offers students several payment plan options to help accommodate these needs. Students may enroll in an interest-free payment plan and make installment payments rather than paying the total amount due in one payment. There is a non-refundable enrollment fee to enroll in a payment plan. The payment plan payment amount is determined by dividing the total amount due (including the enrollment fee) by the number of payment plan payments.
Click here to view payment plan options for the Fall 2020 semester as well as how to sign up.
Loan Options:
To help fill the gap with additional funds to cover your educational costs, in addition to any Federal Direct Loans offered to you as a result of filing the FAFSA, we have provided you the opportunity to explore the different types of education loans to see which option(s) may work best to fit your needs.
Private/Alternative Loan Options: Private/Alternative Education Loans are non-federal government loans offered by private lending institutions as an additional source of funding for higher education. Students can apply for these types of loans, but may need a credit worthy co-signer to qualify. Click here to view a list of frequently used lenders by Stockton students.
Parent PLUS Loans: Parents of dependent undergraduate students are eligible to borrow a Parent Direct PLUS Loan up to the cost of their child's attendance minus other financial assistance. The loan is credit based and interest is a fixed rate. This loan is in the parent's name. The student is not responsible for paying back this loan. Click here to learn more and apply.
Once you have applied and been approved for a loan, the lender will notify the school. Be sure to complete all required forms and processes with the lender. Once everything is complete, the school will certify your enrollment and the loan will pay to your bill. Please feel free to contact our office with any financial aid questions you may have. Complete our contact form to schedule a call! For questions about billing or payment plans, contact the Bursar's Office at bursar@stockton.edu.