By Dr. Michael W. Klein, Interim Executive Director of the William J. Hughes Center for Public Policy
Mister Rogers' neighborhood was, literally, Squirrel Hill in Pittsburgh. Fred Rogers, the compassionate creator of Mister Rogers' Neighborhood, lived three and a half blocks from the Tree of Life Synagogue, where a gunman killed 11 people and wounded six others, including four police officers, on Oct. 27, the deadliest anti-Semitic attack in U.S. history.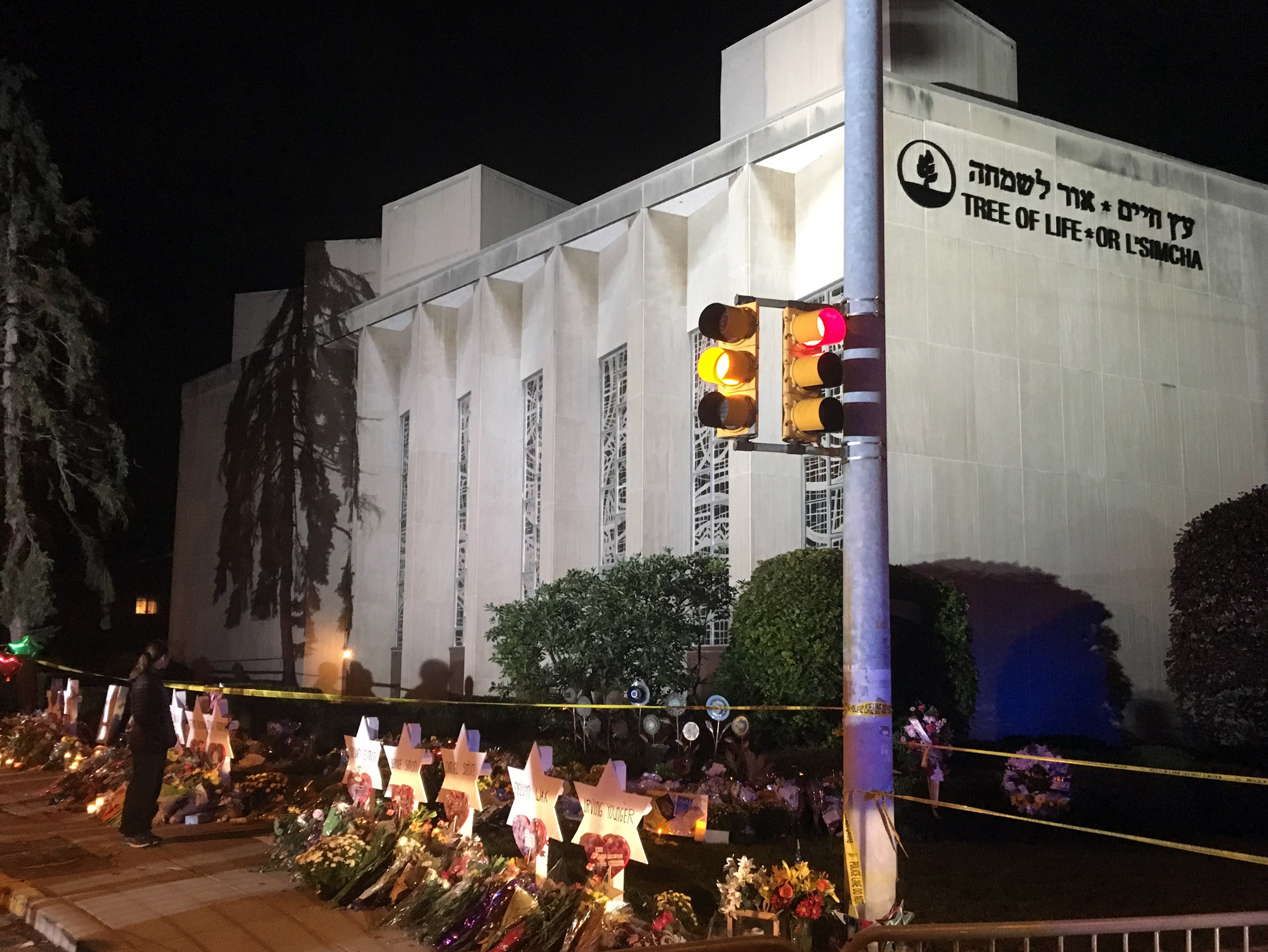 One of my best friends from law school, Mary Ann Dunham, lives in Squirrel Hill, down the street from Mr. Rogers' old house, and she pointed it out when I visited Pittsburgh for the first time over 20 years ago. Mary Ann has shared her poignant and emotional experiences since the shooting, and I am grateful for her photographs that accompany this blog entry.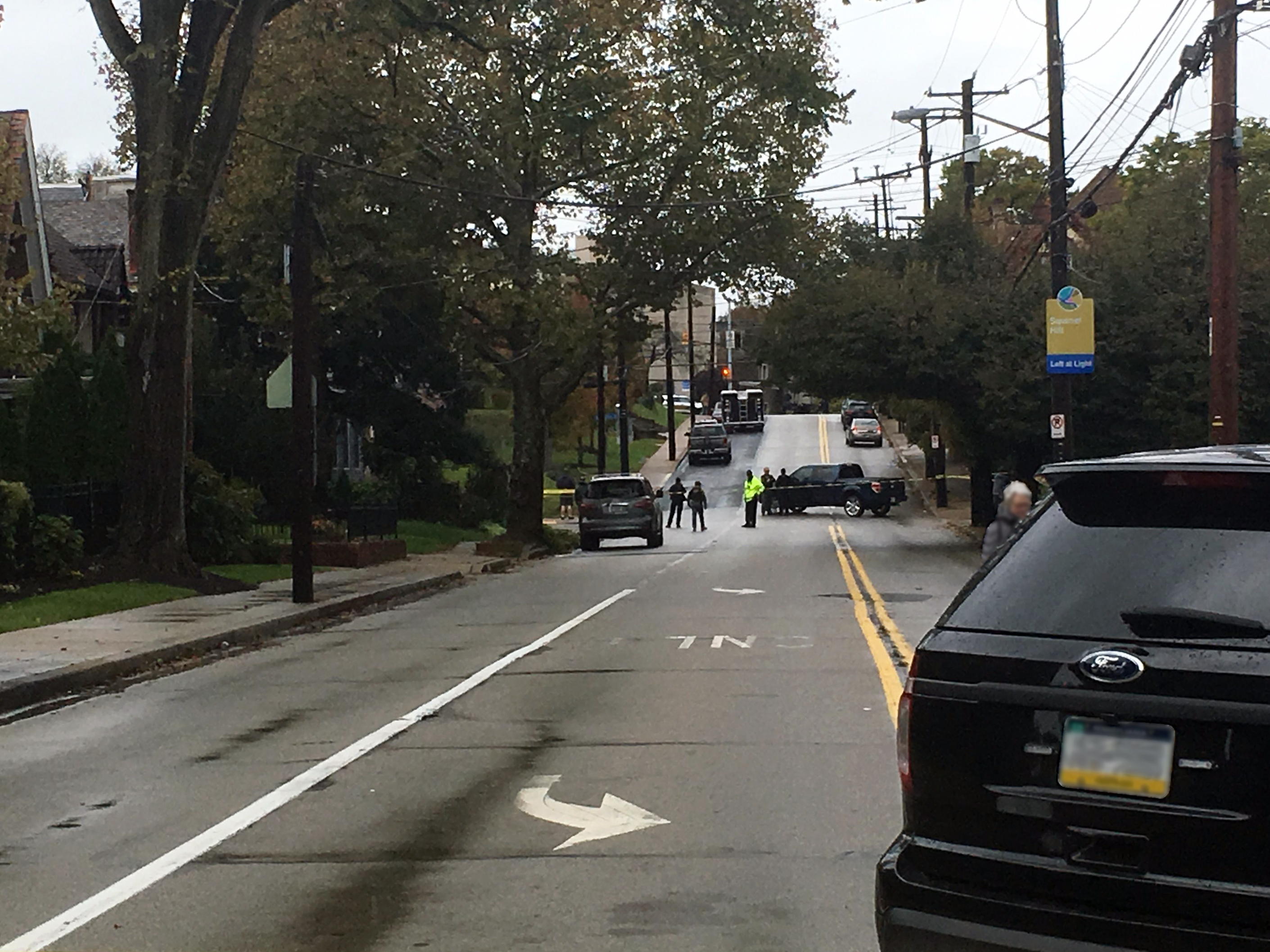 I am thinking a lot about Fred Rogers and the advice he might give about this moment in American history. Step One would be to tell elected officials what you think. Fred Rogers did this himself in 1969. Mister Rogers' Neighborhood had been on the air nationally on PBS only since February 1968. The Nixon administration, in its first year in office, planned to cut in half a $20 million grant proposed by the Johnson administration to PBS and the Corporation for Public Broadcasting. On May 1, 1969, Mr. Rogers appeared before the U.S. Senate Subcommittee on Communication. He brought, but did not read, a 10-minute statement, saying, "I'd just like to talk about it, if it's alright." This is a good lesson for anyone testifying before a legislative committee: talk, don't read.
Senator John O. Pastore, the chair of the subcommittee, initially looked on impassively as Mr. Rogers spoke about his program's budget and his concern about the "bombardment" of cartoons in children's programming. Mr. Rogers said to Sen. Pastore, "I'm very much concerned, as I know you are, about what's being delivered to our children in this country. And I've worked in the field of child development for six years now, trying to understand the inner needs of children." Senator Pastore, taking interest, asked for a copy of the program.
Mr. Rogers went on to say, presciently:
This is what I give. I give an expression of care every day to each child, to help him realize that he is unique. I end the program by saying, "You've made this day a special day, by just your being you. There's no person in the whole world like you, and I like you, just the way you are." And I feel that if we in public television can only make it clear that feelings are mentionable and manageable, we will have done a great service for mental health. I think that it's much more dramatic that two men could be working out their feelings of anger — much more dramatic than showing something of gunfire. I'm constantly concerned about what our children are seeing, and for 15 years I have tried in this country and Canada, to present what I feel is a meaningful expression of care.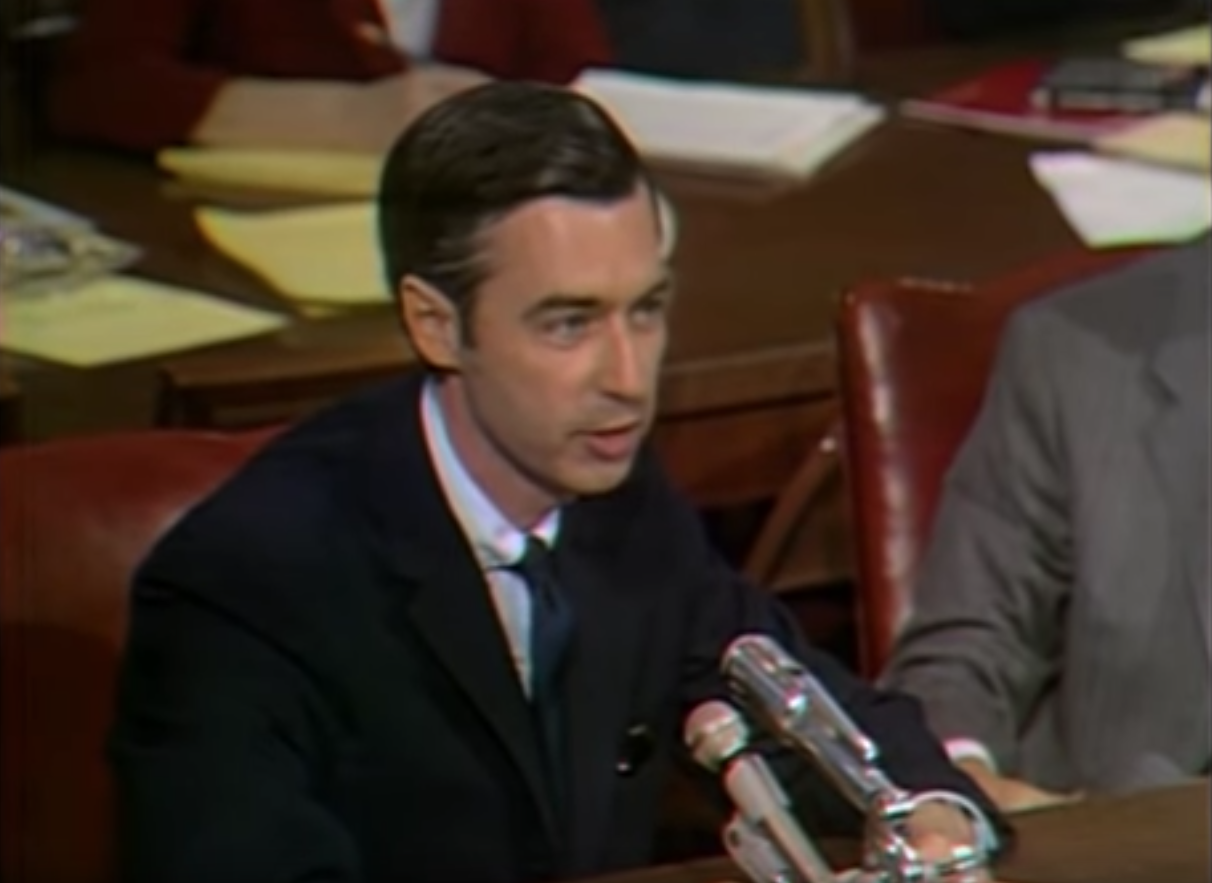 After Mr. Rogers explained that he hosted the program, acted as the puppeteer, wrote all the music, and wrote all the scripts, Sen. Pastore said, "Well, I'm supposed to be a pretty tough guy, and this is the first time I've had goose bumps for the last two days."
Mr. Rogers concluded by reciting the words to his song about the good feeling of control that children need to know they have. "What do you do with the mad that you feel?" is the opening line. At the end of the song, Sen. Pastore said: "I think it's wonderful. I think it's wonderful. Looks like you just earned the twenty million dollars."
You can watch this remarkable moment – a humble man changing a powerful senator's mind – starting at the five-minute mark of the video of Mr. Rogers' testimony.
But even Mr. Rogers can't speed the work of Congress. The Corporation for Public Broadcasting, according to its appropriations history, received $9 million in FY1969, $15 million in FY1970, and – finally — $23 million in FY1971.
Mr. Rogers proved that the right words to the right leaders can eventually change policy. My next post will explore the policies that could address the tragedy in Squirrel Hill.