Love Your Body Day @ Stockton-2009
Students in the Fall 2009 section of "Perspectives on Women" individually researched issues that impact the Stockton student body. The students shared their research with the class and then voted on an activism topic and project that would bring greater awareness about the issue to the Stockton campus. The Fall 2009 class decided to focus on body image. On November 16 the students held a bake sale and on November 17 the students organized an event with a guest speaker, games, and refreshments.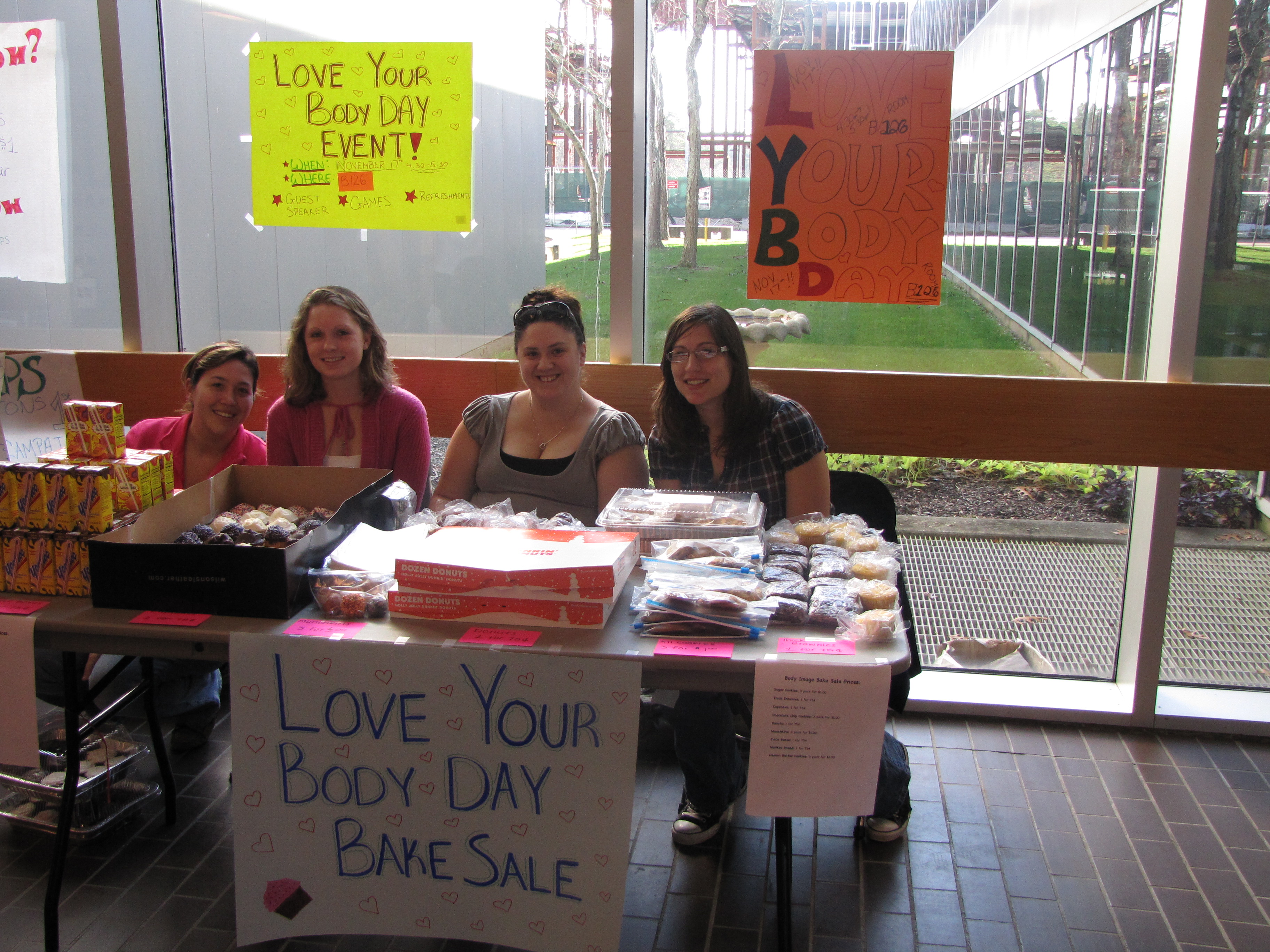 Class members working at the bake sale & setting up the event refreshments.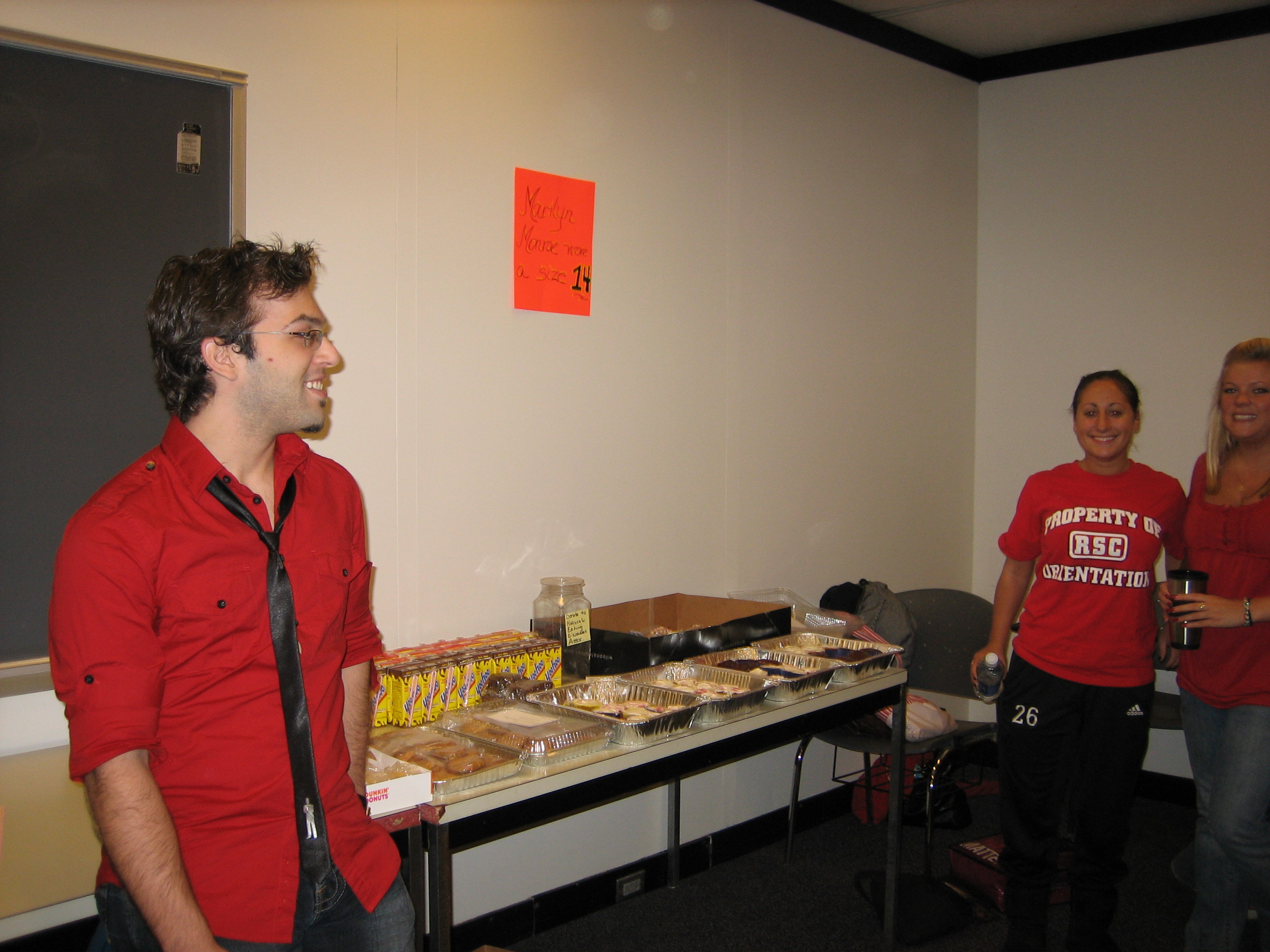 About 50 students attended the event. Many thanks to our guest speaker Delores Mozelle-Wright, student presenter Chelsey Barber, to all who helped organize the event and bake sale, and to those who supported the event and bake sale.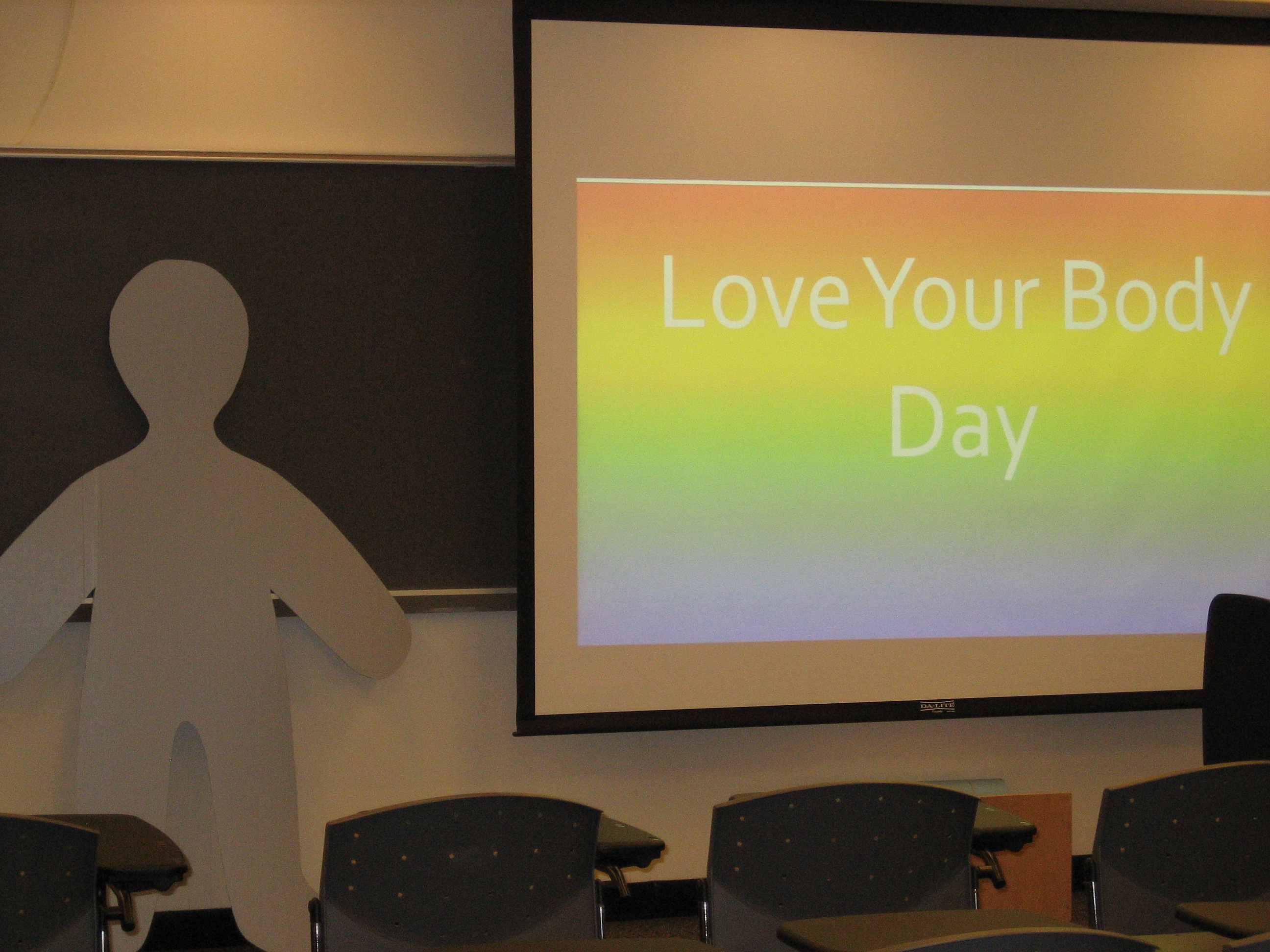 More than $100 was raised for the National Eating Disorders Association.