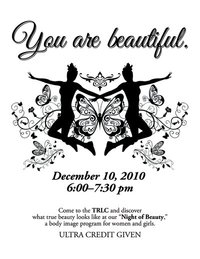 First-year seminar students researched a variety of topics related to feminist activism and then voted as a class to organize a "Night of Beauty" for the Stockton Community.
The evening featured free healthy snacks, an informational video that revealed how photoshoping images alters our notion of what is "real beauty," and peer educators presenting information on common eating disorders.
Attendees socialized while painting their fingernails or relaxing and letting their creativity flow (and stress flow away) by coloring. Inspirational quotations filled the room and were featured on each table along with informational brochures.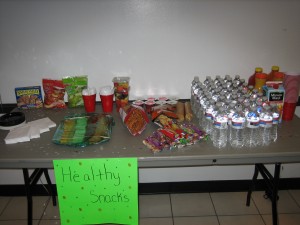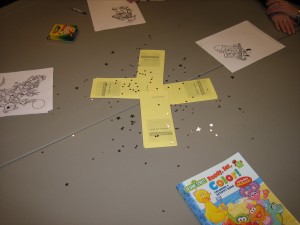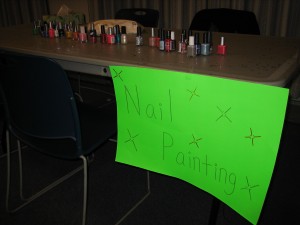 All attendees received a complimentary "You are beautiful" bracelet.