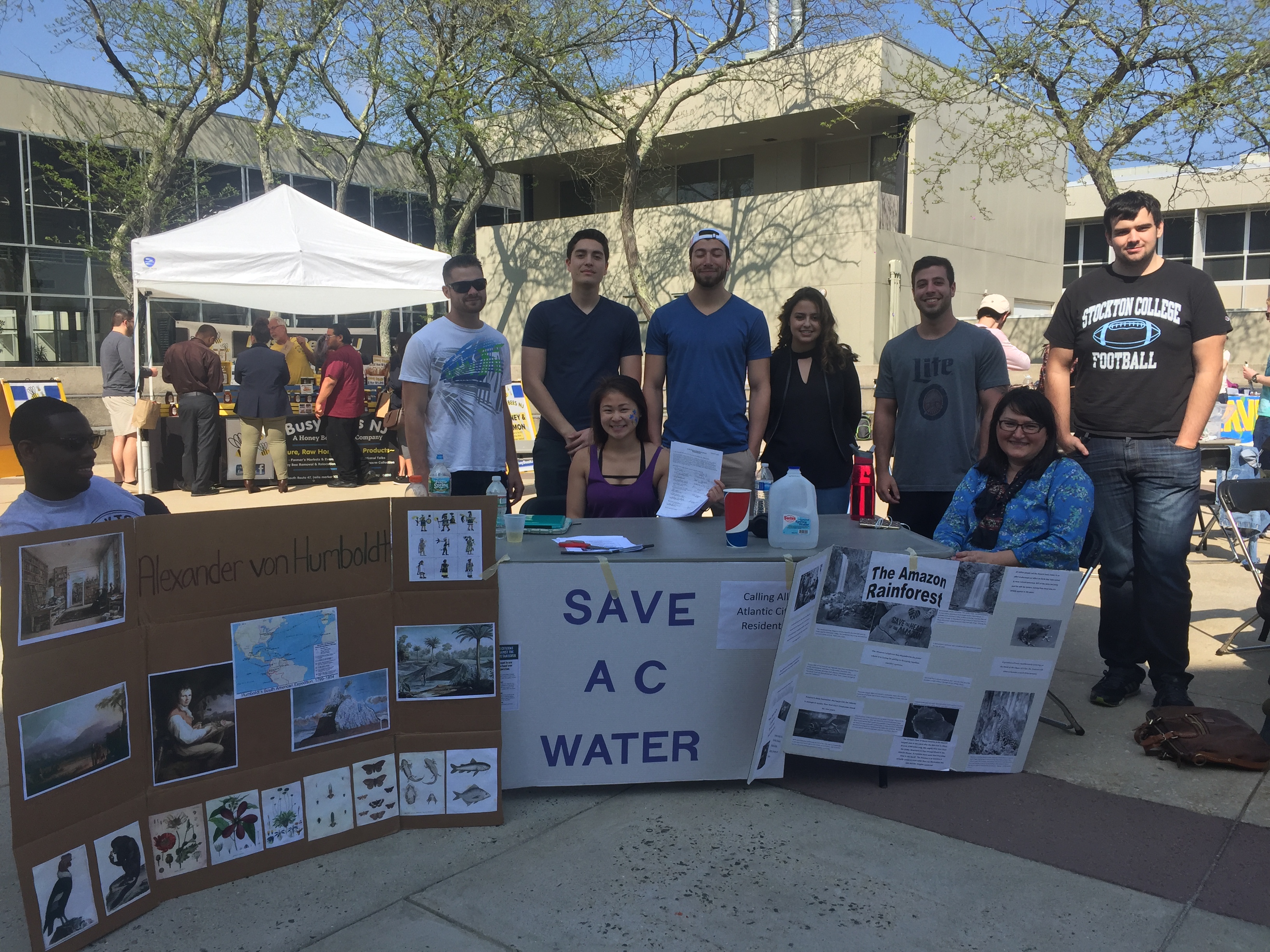 GIS 3730 LACS Capstone Seminar participating at Earth Day on April 20, 2017
Dr. Odile Cisneros lecture on Ecocriticism in the Americas, Richard Stockton College,
Ecocriticism in/of the Americas
Sponsored by LACS
In The Song of the Earth, the British literary critic Jonathan Bate argues, "works of art can themselves be imaginary states of nature, imaginary ideal ecosystems, and by reading them, by inhabiting them, we can start to imagine what it might be like to live differently upon the earth."  Bate is one of the acknowledged pioneers of the field of literary ecocriticism, which, although fairly established in North America and Britain, is relatively new in Latin America. Still, Latin American writers and intellectuals have long engaged with the natural environment and issued warnings about ecological threats. As some have noted too, Latin American literature was almost, from its beginnings, "naturally" inclined to the emergence and growth of ecocriticism. Through a selection of examples, I will sketch a broad panorama of the differential interactions between literature and environment throughout the Americas, pointing out to the challenges and opportunities in this growing field.
Odile Cisneros is an Associate Professor in the Department of Modern Languages and Cultural Studies and the Program of Comparative Literature at the University of Alberta, in Edmonton, Alberta, Canada.