The Stockton University Day of Service, held on September 9th, was a collection of events which emphasized service projects as well as being in places of leadership in the community. There, I was given the opportunity to be involved in three distinct service projects which each taught an individual lesson about diversity and leadership. As a precursor, I want to be forward that I believe that the effectiveness of the activities was inconsistent and where I gained little from one of them, another one meant a lot to me, and the third had a slight positive impact on me. I overall had a positive and enlightening experience at the Day of Service.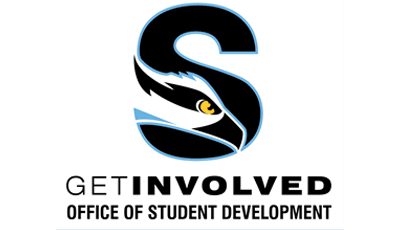 The first event that I took part in first was called "Books Without Borders." This event consisted of separating and boxing books to be sent to areas less fortunate around the world. While the notion of this is splendid and was the reason I took part in it, I did not take full advantage of the event. My job was tearing old boxes into pieces to be used as packing insulation in the finished boxes of books. While I know this is a critical part of the process, I was disappointed in the fact that I was not more actively involved in processes directly regarding the books. However, this event did show me how much I take textbooks for granted as people in developing nations have use for even outdated and used textbooks. This also humbled me in the fact that I could be involved in the learning process of people who I have never met. A service project at its core is being involved in the betterment of others and I truly believe I was a cog in the machine for change at this event.
I was also given the opportunity to get involved with packaging meals for those who are starving around the world. With several teams of five, we helped package over ten thousand, six serving food systems to be sent internationally. Not only am I extremely proud of being involved in this, but I believe that this service project best represented what volunteer work is: helping others, working diligently, and using teamwork to accomplish something bigger than ourselves. Not only did the food packaging require leadership qualities, but it let me get to know some other Stockton students within my team. I personally added dried vegetables to the food pouch before the package was sealed. I very much enjoyed how this activity was a sort of ice breaker for awkward college freshman, such as myself, as well as a powerful force for enacting change in the world community.
The final event I went to had the least impact on me personally, but was interesting nonetheless. I went to a presentation about drug misuse and learned some of the terms and stigmas associated with drug use in the Atlantic City area. Being new to New Jersey myself, this was a sort of history lesson for me about drugs in different parts of the state and how it differed from Illinois drug problems. As a drug-free student many of the problems of drug misuse do not impact me, but knowing how to spot drug problems and to help those who are misusing drugs is not information I plan to take lightly. Sometimes the catalyst for change in people's lives is noticing and acting upon the signs they show. This information will lead me to be a more aware and involved student, and further, person, who can enact that change in people's lives.
I did have to leave early due to family matters and thus did not get to enjoy a fourth event like many of my fellow students, but I believe that this is factor is unimportant. I believe the true nature of Day of Service is to take students and introduce them to a lifestyle incorporating volunteer work and community involvement. Even with three events I am ready to volunteer again and excited to further my involvement in the world community. There is another day of service coming up and I plan to take advantage of the benefits it provides.