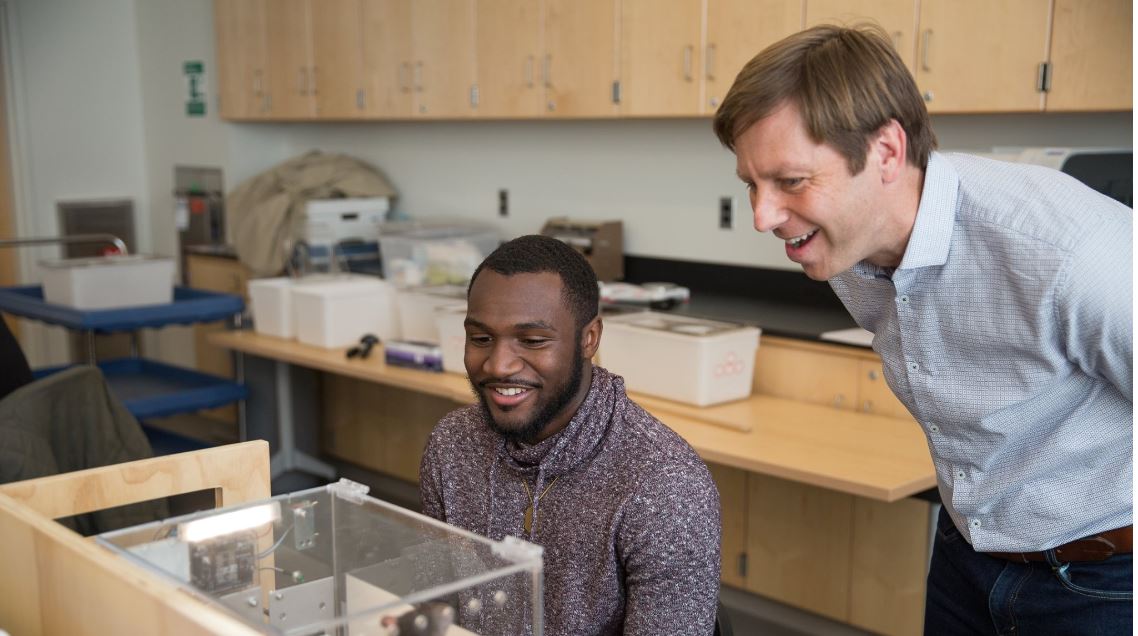 Many students don't realize that several financial aid programs depend on enrollment. Meaning that in order to receive a fund, students need to be enrolled in a certain amount of credits during a semester.
For eligible undergraduate students, state regulations require students awarded the New Jersey State Tuition Aid Grant (TAG) to be enrolled full-time (that's 12 credits or more at Stockton) to receive the grant. Any TAG eligible student who is less than full time will not receive their award.
Students who receive supplemental grants like the SGIA or SEOG and institutional merit-based scholarships are required to maintain full-time enrollment.
Federal regulations require students who have been offered Federal Direct Subsidized and Unsubsidized loans and/or Parent/Graduate PLUS Loans to be enrolled at least half-time (that's at least 6 credits at Stockton) to receive these loans. Many private lenders follow the same terms and require students to be at least half time. Some private lenders will approve students for loans at less than half time. Click here to explore loan options and view a list of frequently used lenders by Stockton students.
The Federal Pell Grant is awarded to all eligible students enrolled (with the exception of Pell Grants awarded for the summer, where students need to be enrolled at least half time (6 credits)). The award amount, however is pro-rated based on credits enrolled. Students will receive the full amount for which they are eligible if they are enrolled full-time. Students enrolled at least half-time will receive half of the award for which they are eligible. Students enrolled for less than half time will receive a quarter of the award for which they are eligible.
Enrolling full time will allow you to save money and utilize all of the aid for which you are eligible.
A student enrolled part time could actually end up having to pay more money out of pocket than someone who is enrolled full time because of grant and scholarship eligibility.
For example, Tuition & fees for a new full-time, in-state student during the Fall 2020 semester are $7,344.18. If this person is fully Pell ($3,173) and TAG ($3,750) eligible, the student may only owe a few hundred dollars out of pocket.
Tuition & fees for the same student, enrolled part-time (8 credits) are $4,588.72. At part time status, Pell would be prorated based on enrollment ($1,586) and the student would lose all TAG eligibility. This means that the student would most likely owe thousands of dollars out of pocket or would have to utilize loans to pay for their costs. In this case, it actually costs less to attend full-time than it does to attend part-time.
To maximize your aid, take advantage of our flat-rate tuition, where you can take 12-20 credits for the same price!
*Please note that the example above does not apply to all students. Some students are not fully or even partially grant or scholarship eligible. View your financial aid offer and your bill through the goStockton portal to determine how much aid you may be eligible as a full-time or part time student.
For more information, please visit stockton.edu/finaid.