---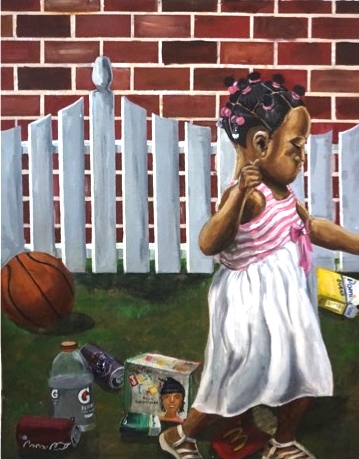 The White Picket Fence, Kelley Prevard
Privilege Walk Classroom Activity
This is a short interactive activity that can be done in the classroom to discuss privilege. A second version provides a different set of questions.

Teaching to Transgress (1994), bell hooks
This book by hooks reinforces education as a practice of freedom acknowledging the various viewpoints that come into the classroom at any given time.

"Ta-Nehisi Coates' 'Visceral' Take on Being Black in America." Jennifer Schuessler, New York Times. 15 July 2015.
A Teacher's Guide for Using Coates' Between the World and Me
This is an excellent teacher's guide on the use of Between the World and Me in elementary and high school courses. It includes themes in the book as consistent with common core standards and several activities to complement his ideas.
Ta-Nehisi Coates on Discussing Racism Directly, Honestly
Coates reflects on his life, his take on journalism and why he writes. He talks about the role of police officers in our country and asks for us to reform the way we think about how we handle policing, mental illness and the social welfare of this country.
"A Letter to My Nephew," James Baldwin, Jan. 1 1962.
I Am Not Your Negro, Documentary film directed by Raoul Peck
This is a documentary that came out in 2017 using material from Baldwin's unfinished manuscript about his reflections on three of his friends who were killed, Medgar Evers, Martin Luther King and Malcolm X. His writing through this documentary reflects on race relations in our country with many intentional parallels to the today's movements for justice.
---
Mapping Inequality: Redlining in New Deal America
Michelle Alexander, The New Jim Crow: Mass Incarceration in the Age of Colorblindness (2010) 
13th, documentary film directed by Ava DuVernay (2016)
Race – The Power of an Illusion, documentary film (2003)
Tim Wise, anti-racist essayist and educator
George Lipsitz, "From Plessy to Ferguson" Cultural Critique 90 (2015) pp. 119 – 139.
Christina Jackson, Morality, Race and the Body: A Public Conversation

Save
Save