"Microsoft's pods teach blind children how to code"
Hi friends welcome to my very first blog post!
While exploring and continuously searching through #edchat, #Edtechchat, and #globaleducation, I found an article in #Edchat that caught my eye.  "Microsoft's pods teach blind children how to code" published by Rory Cellan-Jones, a Technology correspondent, is an excellent article. An enormous amount of people believe that when a student is blind and going to school, it's very difficult to learn to the point where they probably wouldn't be able to learn anything. After reading this article, I have discovered that is false. There is always a solution to a problem. This article talks about Theo Holroyd and Ollie Gerety, who are 2 young boys who are blind and both share a common compassion which is coding.
Theo Holroyd and Ollie Gerety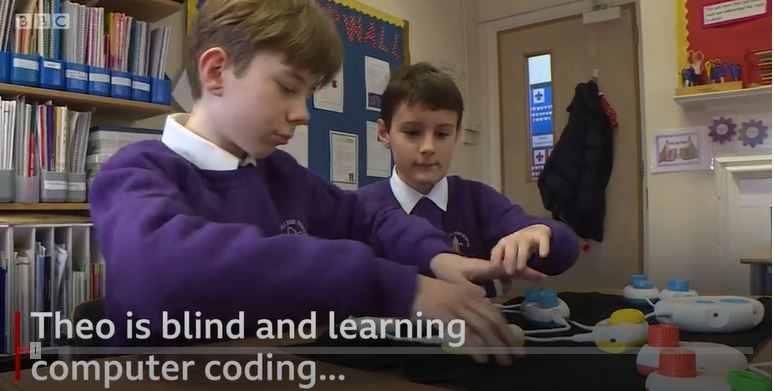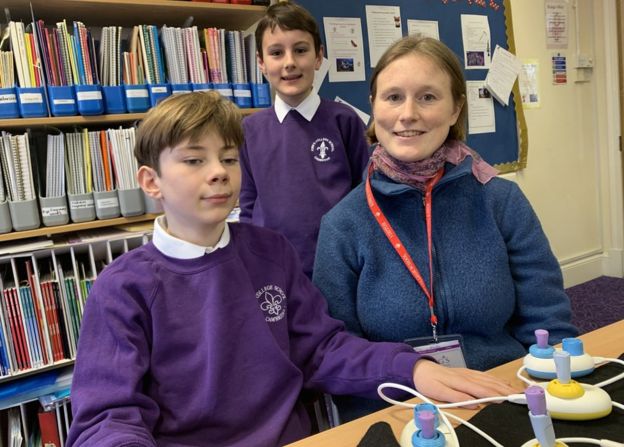 Link to the article:
https://www.bbc.com/news/technology-46959888
What is the Microsoft Pod?
Microsoft has developed a new physical learning programming language code to make coding accessible to any student with visual impairment
The new program in which they call the "Code Jumper is consists of a series of pods. Each one of these pods include a single line of code that represent a set of commands
This newly developed program are able to be joined together. They don't have to be in the same sequence either, they can be in different sequences which also makes it unique.
Who lead this brilliant project?
The lady who lead this project is Cecily Morrison, who is a computer scientist at a place called Microsoft's Cambridge research laboratory
One of the very many reasons as to why she wanted to help visually impaired students learn is because she had a son herself who was born blind 6 years ago
Below is a picture of Cecily and her son Ronan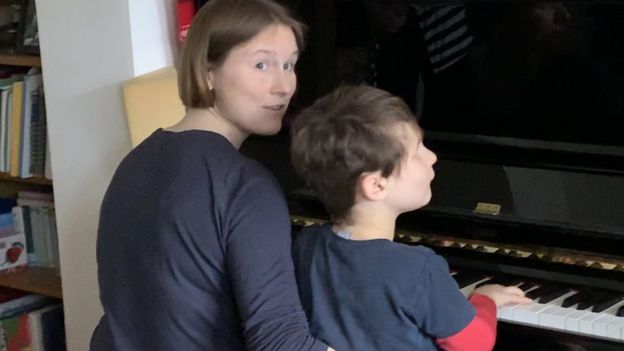 "We wanted to understand the world that he was going into," she explains, "and we found very quickly that many of his older friends wanted to learn to code and there were no options available to them to learn to code at this young age" (Cellan-Jones).
"Music is also part of it"
Cecily and her colleagues wanted to quickly come up with a solution to this issue, so they decided something physical was the right way to go. "Something that they could have in their hands and that would make sense to them in their world" (Cellan-Jones).
Her and her colleagues figure that music should be a part of it to. "Each pod can be programmed to play a certain note and the young coders can put them in different sequences" (Cellan-Jones).
"Did this new technology work for the two boys who are visually impaired?"
Yes, this technique and new software in fact did work for these two young boys who are visually impaired, they loved it!
When Cecily asked Theo if he wanted a career in technology he interrupted her and said "Definitely!" In fact, instead of just saying that he also gave her a full outline of his plan to make phones and computers more accessible to students and other people who are visually impaired.
Interesting Facts
"After four years of development, Code Jumper is now about to go on sale to schools in the UK, US, Canada, Australia and India with plans to roll it out worldwide over the next five years" (Cellan-Jones).
"We don't want to take these blind children out of their mainstream classes to code but rather give them a tool that all of the children in their class-and they too- can use together so they can code together with their sighted peers" (Morrison).
My Opinion
I feel that this is en excellent way to students who are visually impaired to not only learn new material, but to also build relationship with other students who are also visually impaired and just other students in general. The fact that it is going on sale to a bunch of different countries is amazing, and I hope that all schools will invest in this opportunity.
What do you think about the new Microsoft Pod?
Thank you for reading my first blog post on the article "Microsoft's pods teach blind children how to code." Tell me what you think about the new Microsoft pod and whether it's useful for classrooms. Be sure to follow me on twitter @MeganSw12613149