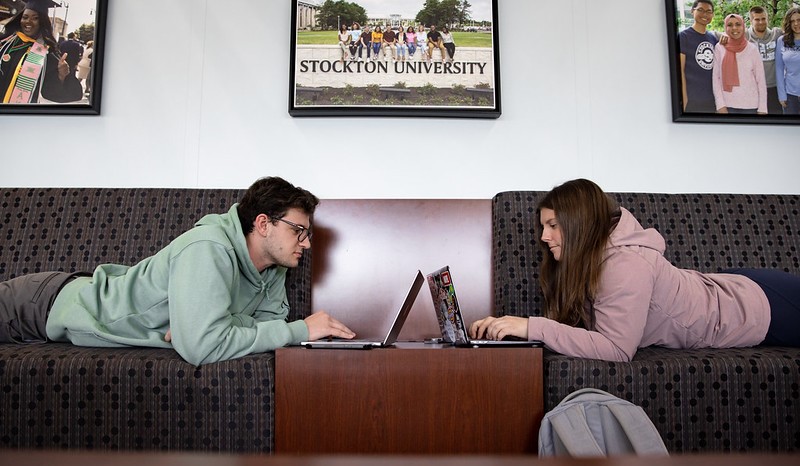 Hint: The answer is YES!!!
Have you ever missed a financial aid deadline? Let me tell you, it's not so fun.. especially when you find out you missed out on thousands of dollars in free money* all because you didn't submit your application by the deadline date!
Believe it or not, sometimes this actually happens! A student waits too long to file and they miss out on money that could help them afford the cost of their education.
There are several deadlines you don't want to miss when it comes to financial aid. First and foremost is the deadline to simply file your application. We push our March 1 and April 15 deadlines so much because we don't want you to miss out opportunities for free money, if eligible. You could quite literally be missing out on thousands and thousands of dollars just because you didn't complete your application by a deadline! If that's not incentive enough to file, what is?!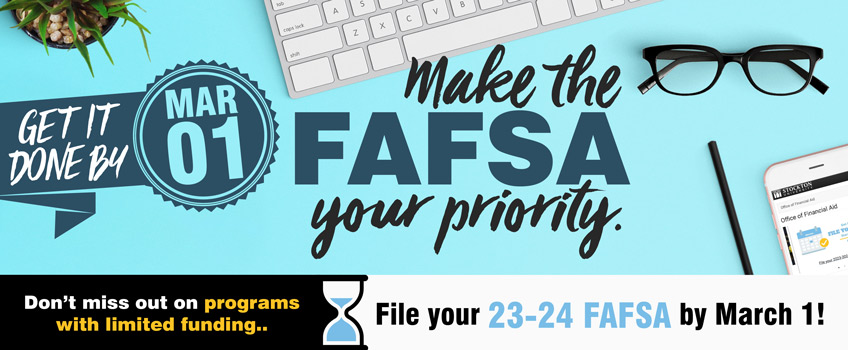 March 1 is Stockton University's priority FAFSA filing deadline. You might be asking, "Priority for what?" Well you see, there are some financial aid programs that have limited funding. This means that even though you might be eligible, we can't always offer you the fund because we don't have enough for everyone. For example, Federal Work Study is a program funded by the federal government and they only give a certain amount of funding to each participating school to give out each year. We offer the funding to as many students as possible, but we don't have enough funding from the government to offer it to everyone who would qualify, so we offer it on a first-come first-served basis to those who file by our priority deadline. We encourage students to file by this deadline to give them the best chance at receiving aid from any fund with limited funding.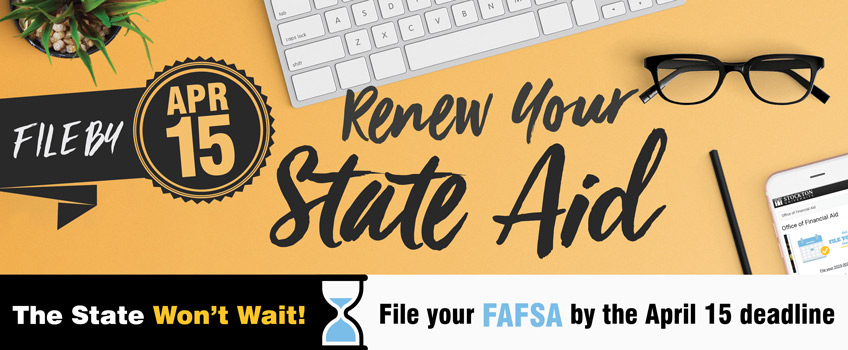 April 15 is the deadline for any student who has state aid, the Stockton Promise or the Garden State Guarantee (GSG) in the current academic year to file their FAFSA or NJ Alternative Application (NJ Dreamers only) for the following aid year. Anyone who was funded by these aid programs in the current academic year and does not file the FAFSA by April 15 will not be considered for any of them for the following year, even if they're financially eligible. For example, anyone who had state aid, including TAG and/or EOF, the Stockton Promise and/or GSG in the 2022-2023 academic year must file their FAFSA or NJ Alternative Application (NJ Dreamers only) by April 15, 2023. If you miss this deadline, you won't be considered for any of these funds (which are all free money) in the 2023-2024 FAFSA even if you would have been financially eligible.
File the FAFSA at fafsa.gov | File the New Jersey Alternative Application (NJ Dreamers only) at hesaa.org
Other financial aid deadlines you don't want to miss include the deadlines to submit all incomplete tasks to the state. The state of New Jersey gives students a deadline to submit any outstanding requirements to determine their eligibility for state aid. If you don't submit all outstanding items on your To Do List by Oct. 1 for the fall and March 1 for the spring, you won't receive state aid for either of those semesters, respectively. In addition, if you could be eligible for the Stockton Promise or GSG, but you had outstanding state tasks and miss the deadline to submit them, you won't be eligible for Promise or GSG either.
Submit outstanding tasks to the state of NJ at njfams.hesaa.org
We send a lot of messaging to our students to make sure they don't miss these deadlines and trust us, the point of this messaging isn't to be annoying- it's to inform and create action! Just like you don't want to miss out on aid, we don't want you to either! So remember, when you see an email or a text or even a social media post from the Office of Financial Aid, it's important, so please read it.. and please don't wait to file your application or to complete your requirements!
Lastly, we want you to know that we're always here to help! If you need anything or have questions throughout the process, feel free to reach out to the office! You can email or schedule a phone appointment with a member of our staff at stockton.edu/contactfinaid.
*Please note that not everyone will be eligible for free money. Awards amounts vary based on information reported on the FAFSA or NJ Alternative Application (NJ Dreamers only) and calculated using federal, state and institutional methodology.
**This post does not list every possible financial aid deadline. Stay up to date on financial aid deadlines at stockton.edu/finaid or by following @stocktonfinaid on Facebook, Instagram and Twitter!