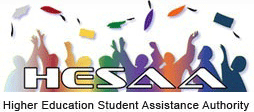 The State of New Jersey recognizes that not all students pursuing a college education are U.S. Citizens or Eligible Non-Citizens. DACA students, also referred to as Dreamers, who are neither U.S. Citizens or an Eligible Non-Citizens are not eligible for federal financial aid; however, they could be considered for New Jersey State Financial Aid programs if they meet the terms below:
Attended a New Jersey high school for at least three (3) years
Graduated from a New Jersey high school or received the equivalent of a high school diploma in New Jersey
Registered for Selective Service (male students only)
Are able to file an affidavit stating that you have filed an application to legalize your immigration status or will file an application as soon as you are eligible to do so
Students must apply for the grant each year. Financial information from two years prior to the application year is required to determine eligibility. For example, 2019 tax information will be required on the 21-22 application.
The deadline for returning students to submit an application is April 15 of each year. New students have a deadline of September 15, while new, spring only students have a deadline of February 15.
HESAA could require additional documentation to determine your eligibility. It is important to monitor your To Do List at njfams.hesaa.org to review and submit additional requested documentation. Once a determination has been made, applicants will receive notification from the State of NJ. This information will be sent to the school you are attending.
Visit njgrants.org for a list of frequently asked questions about the New Jersey Alternative Financial Aid Application. Click here to apply.