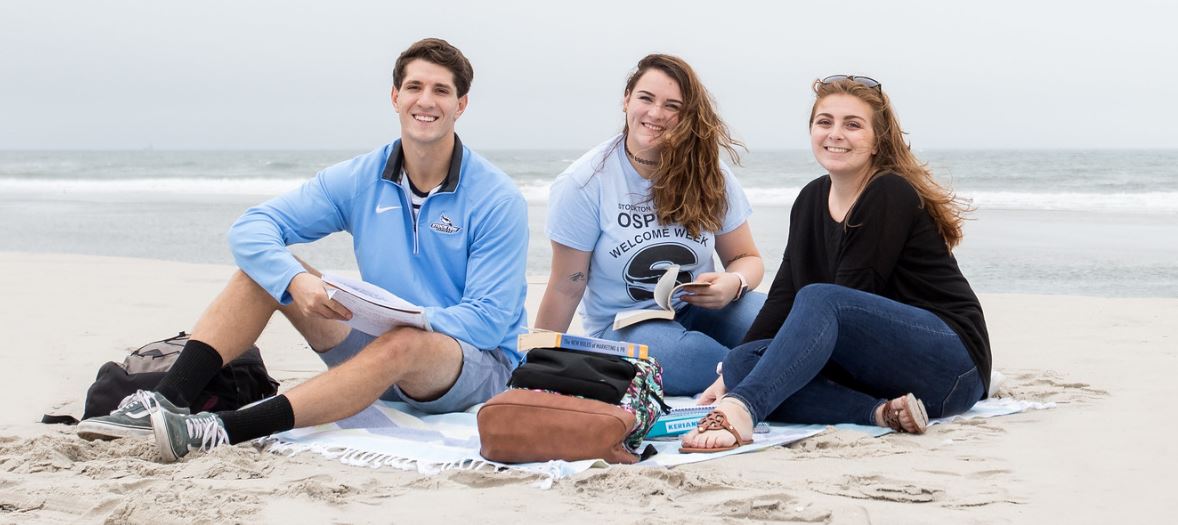 Looking for ways to cover your remaining balance with the Bursar's Office?
To help fill the gap with additional funds to cover your educational costs, we have provided you the opportunity to explore payment plans as well as different types of scholarship opportunities and education loans to see which option(s) may work best to fit your needs.
Visit stockton.edu/fafsa to view options you may have to help cover the difference between your bill and your financial aid. Our goal is to help you to close the gap!
Free money is best! Make sure to look for scholarships before browsing borrowing options. Visit stockton.edu/finaid and explore our scholarship resource center to learn more about applying for scholarships.
Consider some of the cost cutting options on the list below to help finance your education.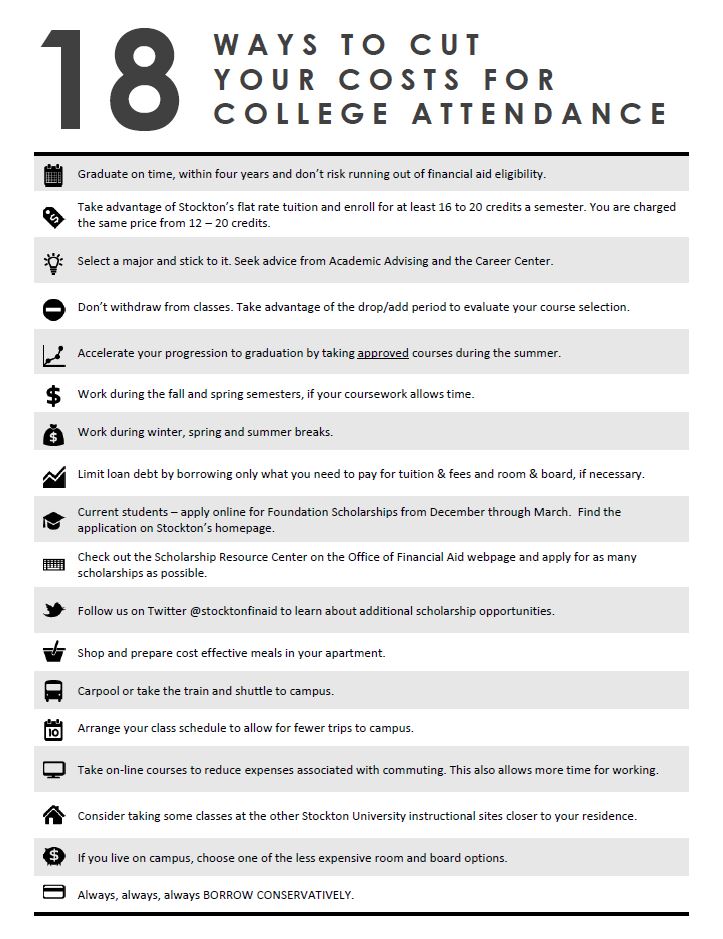 If you are able to make some payments to your bill out of pocket, you can arrange a payment plan on the goStockton portal by clicking on the Bursar tab. The Bursar offers up to a 5 month payment plan. Visit stockton.edu/bursars/index.html to learn more.
If you need to borrow to cover your costs, it is recommended that you consider Federal Direct Subsidized and/or Unsubsidized Loan options before looking into additional loan resources, as the interest rates on these types of loans are typically lower than other loan products.
If you need to borrow additional monies to pay for your costs, visit stockton.edu/finaid and click "Education Loans" on the navigation box on the left hand side of the page. Here you'll be able to explore a list of frequently used lenders by Stockton students and explore their terms, conditions and interest rates to determine which lender is best for you.
Parents of Dependent Undergraduate students can choose to apply for a Parent PLUS Loan, while graduate students can apply for a Graduate PLUS Loan to cover additional costs.
Have questions?
Contact the office at 609.652.4203 for more information.