Season's Greetings Ospreys!

We hope you've had a wonderful fall semester! There's no better time to start thinking about your financial aid for the Fall 2019 – Spring 2020 academic year than now!

In addition to any federal, state or institutional financial aid you may be eligible for, there are thousands of scholarships out there that can help you pay for the cost of your education.

Visit our scholarship resource center to explore all of the different scholarship opportunities available to students.

Remember, applying for and receiving scholarships is a good way to reduce your need to borrow loans to pay for college.

If you haven't filed your application already, winter break is also a great time to start working on your financial aid checklist. Visit stockton.edu/fafsa for more detailed information on the application process and to learn how you can reach the financial aid finish line!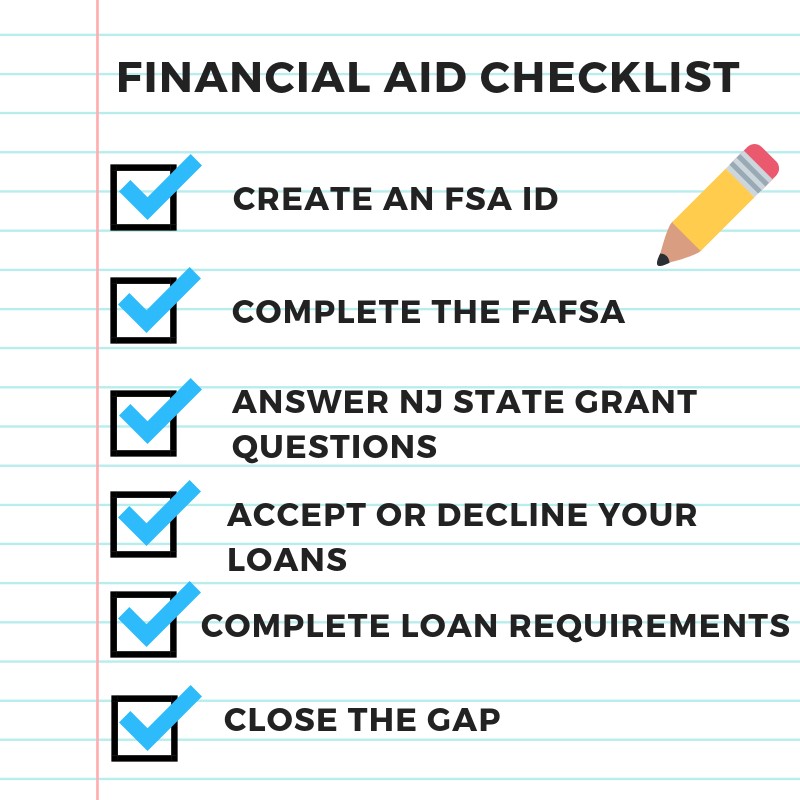 File the FAFSA by Stockton's priority deadline of March 1 to be considered for the maximum aid you're eligible to receive. Answer the additional questions on NJFAMS to be considered for the State Tuition Aid Grant (TAG).
If you've already filed your FAFSA, check your go-portal for any missing financial aid requirements. Make sure to log on to NJFAMS to check your to do list for any outstanding requirements.
Have questions? Contact us at 609.652.4203.
Follow the Office of Financial Aid at Stockton University on Facebook and @stocktonfinaid on Twitter and Instagram for the most important financial aid information, updates, tips & tricks, scholarship opportunities and more!
Best of luck with your scholarship search and financial aid applications! Enjoy your winter break!