Yes, it's been hot lately and more heat is coming this weekend, but July has been our group's best month yet for diversity. With two days to go, we are already up to 65 species for the month, apparently our highest single-month count yet in our four years of logging.
Let's celebrate with a few photos of finds from the last couple of weeks:
Will Kerling's sharp eyes and non-stop field work enabled him to record another close-up sequence of ovipositing, this time for American snout on hackberry:
(both photos, W. Kerling, 7/28/11)
The egg is touching the center vein of the bottom leaf
He also captured this close-up of fiery skipper, one of our late summer, southern invaders:
(W. Kerling, 7/28/11)
Pat Sutton has recorded a number of species this month on the mountain mint in her garden in Goshen, including….
Juniper hairstreak (P. Sutton, 7/15/11)
Red-banded hairstreak (P. Sutton 7/20/11)
Common wood-nymph (P. Sutton, 7/25/11)
And she also tracked down a dragonhunter at Tarklin Lake on July 26, or maybe it tracked her down, landing right next to her:
(Pat Sutton 7/26/11)
Sam Galick took a break from his many birding adventures for some butterflying at Cape May Point State Park and managed to point-and- shoot…
American copper (S. Galick 7/29/11)
and…
Horace's duskywing (S. Galick, 7/29/11)
In our yard in Port Republic our summer of pipevine swallowtails continues. This week one female emerged from its pupal shell on our porch…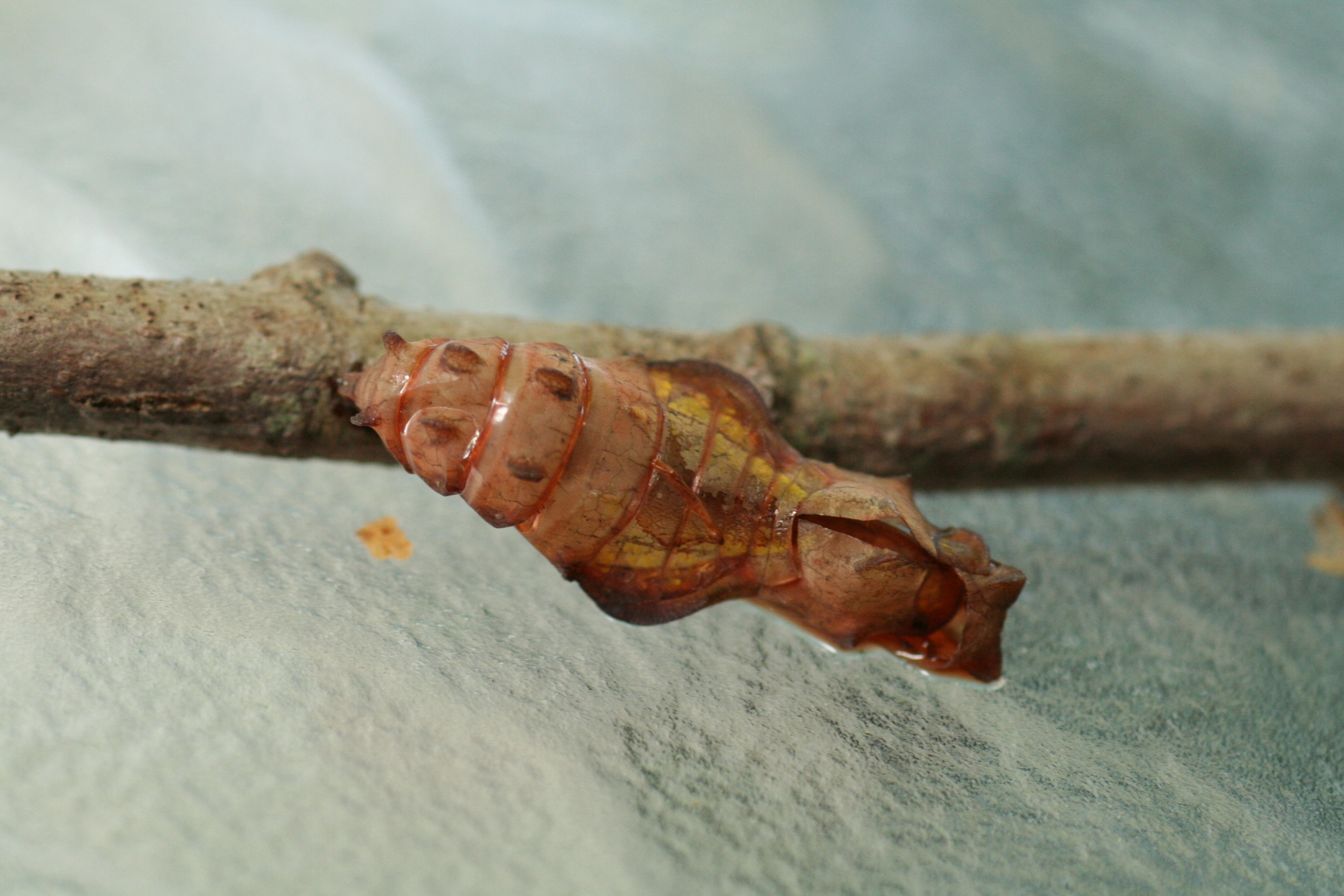 … and needed more than an hour to dry its wings before flying off (here under inspection by our niece Adele, visiting from California) ….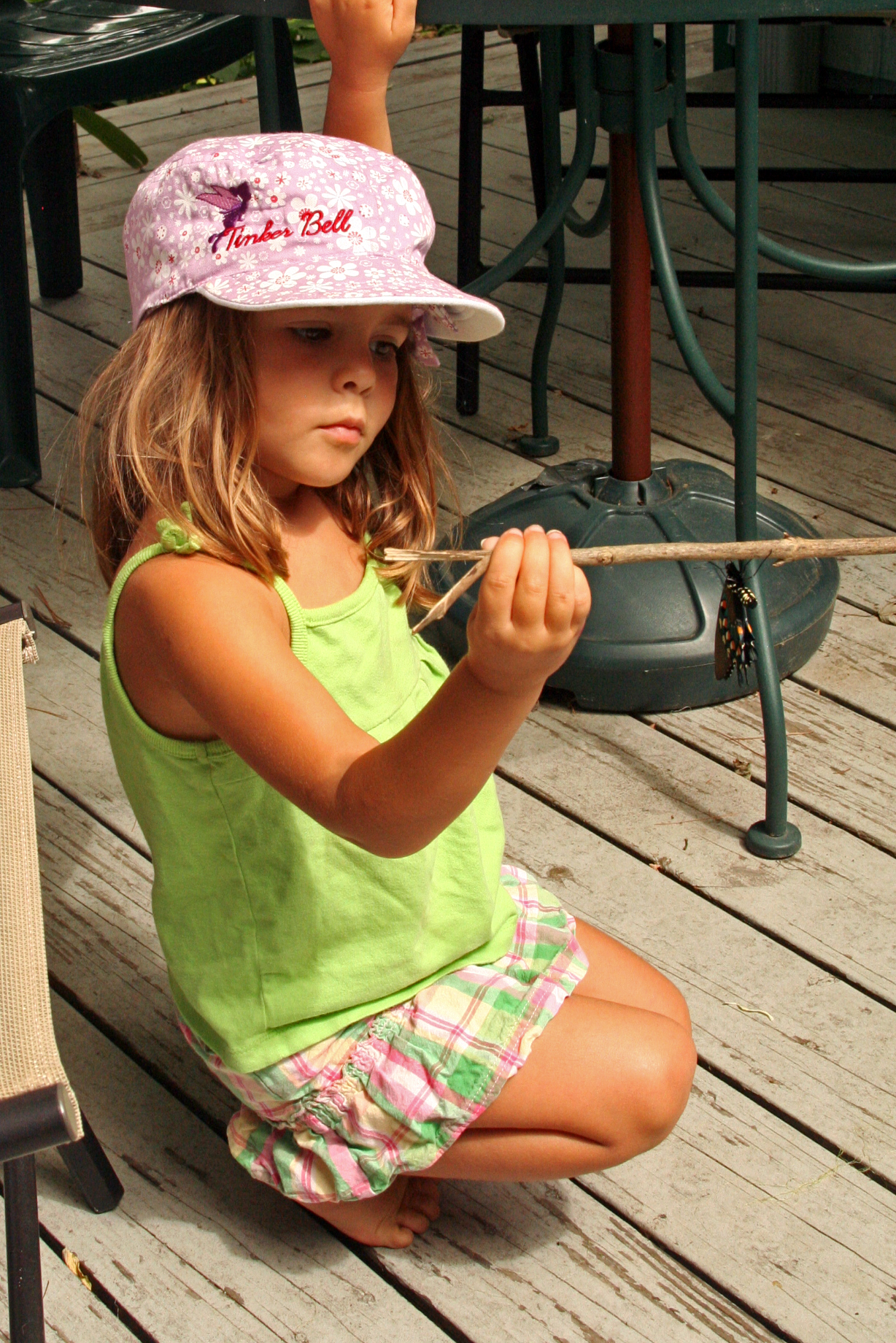 …. while thirty feet away another female lay eggs on the same vine where the porch flyer had hatched four weeks ago.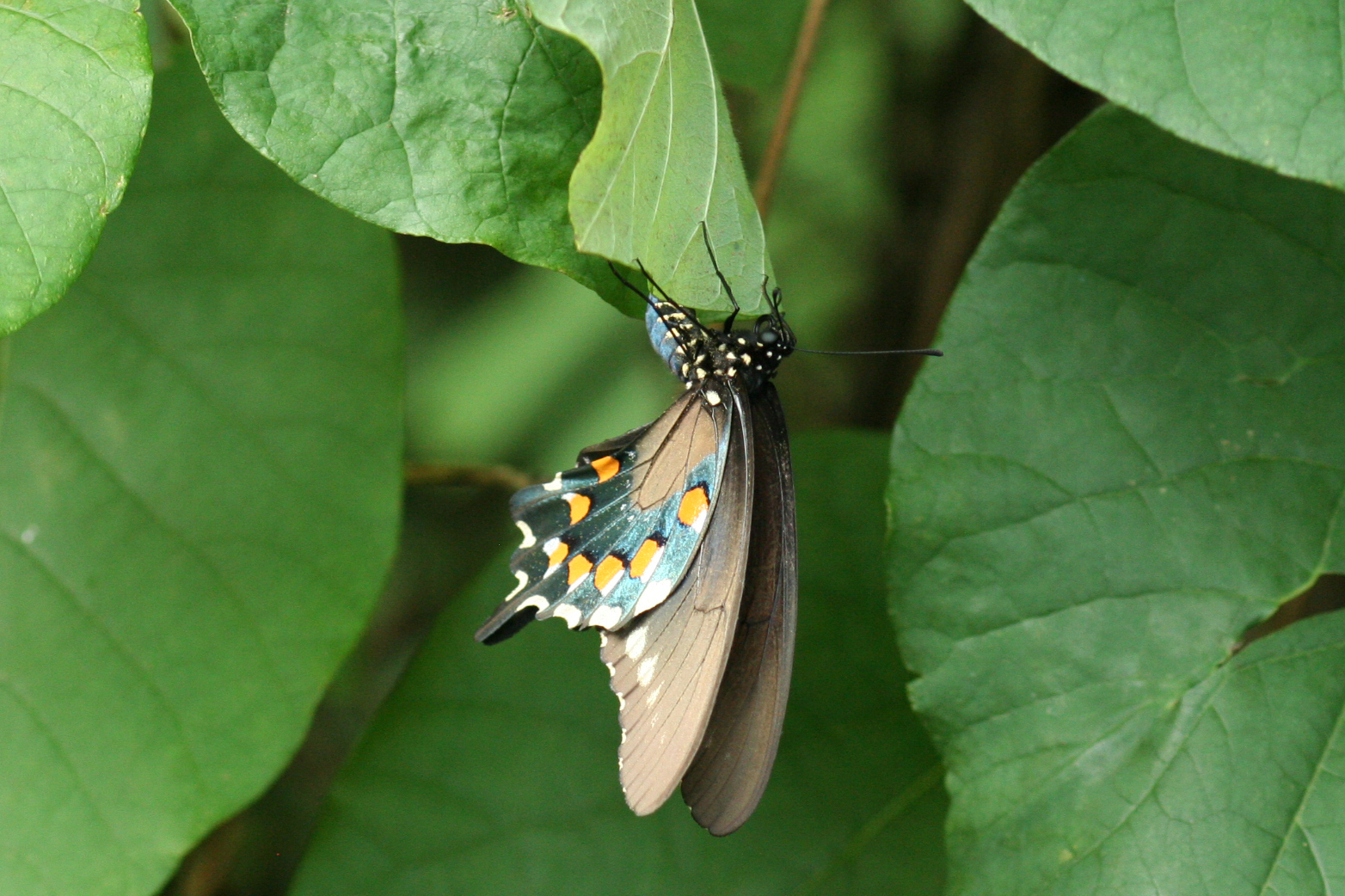 Finally, Dave Amadio captured this intriguing shot — a yellow jacket wasp apparently attacking a black swallowtail pupa. Yellowjackets are not parasites of caterpillars, but do they sometimes feed on them? What is the wasp getting at here? Anyone know?
(D. Amadio, 7/23/11)
Our blog is always looking for photos to post. Just send them as jpegs (200-500K size best) to nacotejackATgmailDOTcom. And if you have a story to go along, please send that in also.
Keep exploring, shooting, and reporting, everyone!
jc