Since beginning this class on web tools for global learning, I have learned a lot about the teacher I want to become. One of my favorite things I have learned is different options for setting up a classroom that differs from the standard. In today's world, where teachers are fighting against the draw of the internet and messengers, keeping students engaged is of the utmost importance.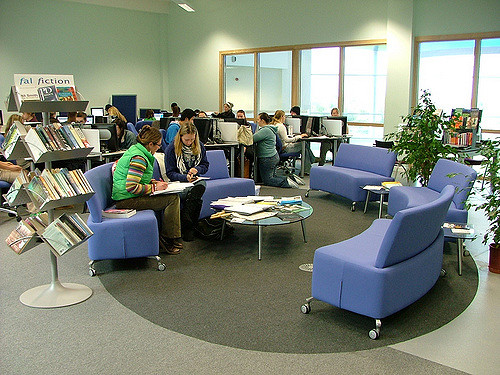 I began following Meredith White (check her twitter out @PRHSspanish ) looking at her ideas for a deskless classroom and what it took to accomplish this. She was kind enough to share her no-desk journal with me that included links to some videos she had done about it.
I liked that this method made it easy to tell when students were losing focus, allowing her to immediately change to the next task, which helps her keep the class more engaged.
I also learned more on flexible seating from another post from a classmate, Kyle Morinelli ( @coachKTech1 on twitter). He shared an article from EdTech Magazine (@EdTech_K12) on the benefits of creating flexible seating options in the K-12 classroom. The video on this article focuses more on middle to high school aged classrooms. Since I have kids in elementary school, I have seen the efforts and options at the elementary level, but I had not considered that this was a benefit to students at higher levels as well.
please check out the video here!
Ideally, in my approach to becoming the best teacher I can be, I would combine the ideas of both classroom styles, while including options for many digital tools to provide students with as much culture and immersion as possible in my short hour with them.
How do you feel about seating options in the classroom? Share your thoughts or inspirations on seating options in a high school setting in the comments.
Thanks for reading
Allie