The Film
Though the original project only chronicles Powell's experiences, the film parallels Powell's life in contemporary Queens with Julia Child's life in 1950s post-war France. Child moved with her husband Paul to France for his work. She has no job in France, nor does she speak the language, and she struggles to fill her time while her husband is away working. Child, like Powell, was feeling less than fulfilled with her life and she decided to find a hobby.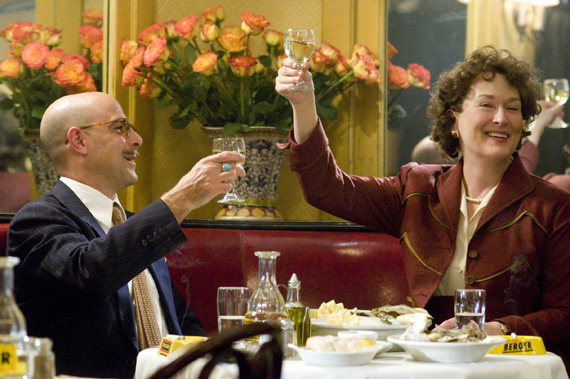 She is portrayed as a charming woman with a voracious appetite and a distinctive manner. Her love and appreciation for French cooking is exhibited time and again as she fawns over the delicious, often buttery local cuisine. In the film, while trying to figure out an appropriate hobby, Child's husband Paul asks her, "What is it you really like to do?" to which Child exclaims, "Eat!"
Credit: SonyPicsUK
Because of her tremendous love of French food and eating in general, Child has the idea to take cooking lessons at a French culinary school.She struggles through her classes at first, stumbling through recipes and chopping techniques, but she vows to become an excellent cook. And so she does. Her deep appreciation for French cuisine pushes her to achieve her goal of chef extraordinaire. She masters the techniques and learns the traditional recipes, working extra hard outside of the classroom so that she may excel beyond her peers. Her efforts pay off, and she becomes one of the best students in her class, having overcome not only her own amateurish technical skills but also the hurdles of sexism present in the French culinary world at the time.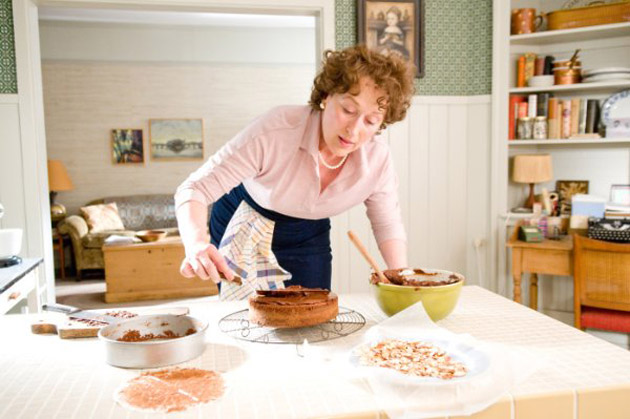 The sexism present in the culinary school is one of the more unique aspects of the film. Generally cooking and the kitchen are considered a woman's territory, yet women are exempt from the "art" of French cooking. The world of fine cuisine in 1950s France was dominated by men, and Child was all but shunned during her time at the culinary institute. Her presence in the kitchen was discouraged, and her male peers and teacher, as well as the female admissions director, treated her as though her attempts to become a chef were frivolous. Fine cooking was reserved for men, seemingly, and Child infiltrated the system, mastering the art of French cooking, as her book to aptly claims.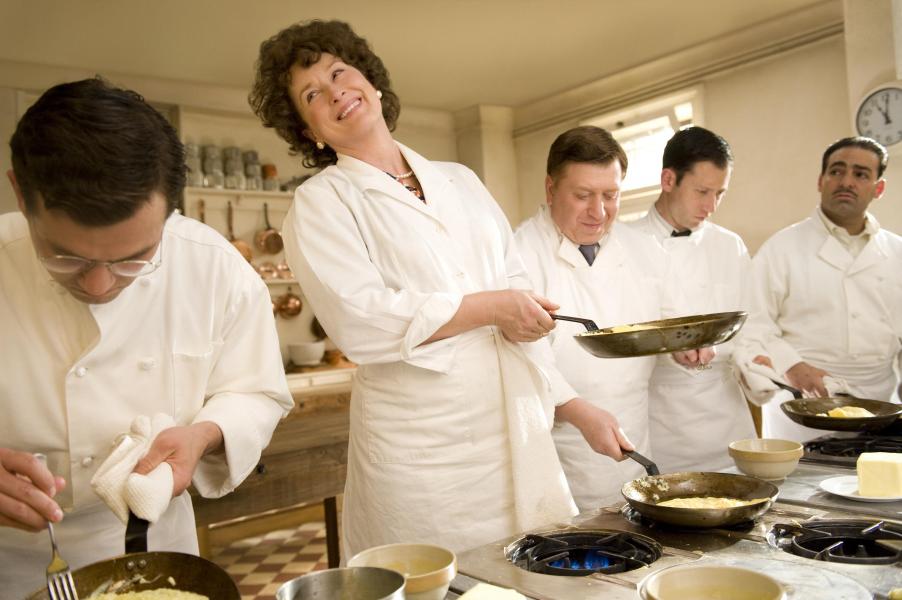 This page is part of a larger project entitled "Domesticity and Kitchens" by student researcher Raina DeFonza. Please go back to the Table of Contents to further explore this project.
Photo Credits: Columbia Pictures / Sony
Leave a Reply
You must be logged in to post a comment.