Stephanie Cawley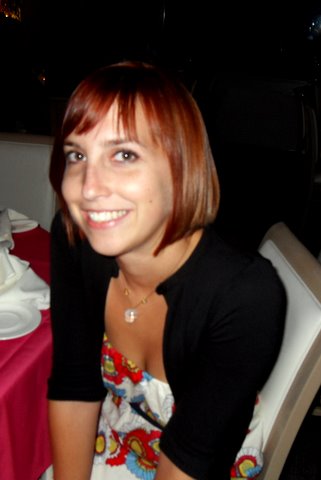 Stephanie Cawley graduated from Stockton College as class salutatorian in May 2011 with a degree in Literature, a concentration in Creative Writing, and a Writing minor. She worked as a tutor in the college's Writing Skills Center from the spring of 2009 until she graduated, as a verbal tutor in the EOF program in the summer of 2010, and served as chief editor of the Stockpot Literary Magazine in 2011. She also received a Board of Trustees Distinguished Student Fellowship which she used to write a chapbook of poems called How to Sleep on Strangers' Couches. She spends most of her time writing, reading, and making crafts, and she loves sharing those skills with others.
Stephanie was drawn to Professor Koh's Postcolonial Studies Project because of her interests in cultural studies and feminism, and chose to focus on comics because she is no-longer-so-secretly obsessed with them and wants to contribute to their serious critical consideration. Her research focused both on close-readings of Alison Bechdel's Fun Home and Marjane Satrapi's Persepolis from a postcolonial feminist perspective and on the ways that the comic book form is used to create and contribute to the political messages of these works. She considered formal elements such as the comics "gutter" and the effects of visual and narrative stylization on reader identification, and the implications of these formal elements with regards to postcolonial feminism.
Stephanie currently lives in Philadelphia where she works as a tutor, and in the near future she hopes to study to become a Jeopardy contestant, read the complete Collected Poems of Kenneth Koch, and adopt a cat. In the more distant future, she hopes to attend graduate school to study poetry and/or abandon her earthly possessions and follow Andrew Bird and his violin around the world.
If you have any questions about Stephanie's project, "Hybridity and Comics," contact her at stephanie.x@gmail.com