Kimone Hyman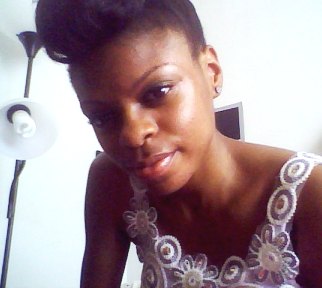 Kimone Hyman, or as she prefers to be called "Kim" (for ease of pronunciation), is a senior at the Richard Stockton College of New Jersey currently pursuing a B.A. in Biology with a concentration in pre-professional health studies. Kim is also minoring in writing and considering a second minor in literature as a result of her experience in professor Adeline Koh's class titled "Cultures and Colonialism" in the Spring of 2011. This significant experience involved reading Joseph Conrad's Heart of Darkness followed by Chinua Achebe's Things Fall Apart. Although Kim had read the latter in high school professor Koh's application of postcolonial theory demonstrated how Achebe's novel works as a response to the racial 'othering' and racism within Conrad's novel, issues which were previously ignored by scholars prior to Achebe. Professor Koh explained that Achebe's novel simultaneously critiques the othering of groups such as women which occurs in the Ibo tribes of Africa in Achebe's novel. Kim found these ideas to be both complex and intriguing, interested in learning more about these concepts she accepted professor Koh's offer to assist her with the Asian Film Series.
Near the end of the semester professor Koh approached Kim about joining the Stockton postcolonial project to which Kim excitedly, and nervously, accepted believing it would be a challenging and worthwhile experie

nce. Initially, Kim was unsure what subject matter she wanted to explore for her research project until she was assigned the task of reading Preeta Samarasan's debut novel Evening is the Whole Day, a novel based on the life of an Indian family and community in Malaysia. Professor Koh's class had already introduced Kim to Southeast Asian literature, more specifically Shirley Geok-lin Lim's novel Joss and Gold which professor Ko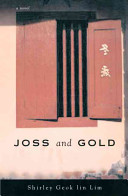 h explained was a rewriting of the hyperfeminization of Asians (Asian women in particular) found in Giacomo Puccini's opera "Madama Butterfly". Also set in Malaysia, Lim's novel tells the story of the Chinese female protagonist Li An who contradicts the stereotypes of Asian women presented in Puccini's opera.Both Lim and Samarasan's novels focus on the marginalization of the Chinese and Indians, the result of  the Malaysian government's creation of a national identity that is ethnically exclusive.
However, Lim and Samarasan also highlight the double marginalization of women in Malaysia, as they must contend with issues of gender as well as race. Kim will explore the relationship between gender, race, and class, and the construction of citizenship and nation in Malaysia through a comparative study of Lim's Joss and Gold and Lorraine Hansberry's play A Raisin in the Sun. The goal is to familiarize audiences with the social climate in postcolonial Malaysia by relating it to the more widely articulated experience of African Americans in the United States; the title of the project is A Dream Deferred.
Although Kim is a pre-med student her first love is writing and literature and she hopes to someday become a published poet and writer. Kim aspires to attend medical school and study naturopathic medicine and eventually obtain an MFA in literature. Ideally Kim would love to mimic Vyvyanne Loh in terms of her "worldliness," but hopes to at least travel frequently and far, become fluent in two other languages, learn to play acoustic guitar, conquer her fear of water and learn to swim and surf, paint a mural in her bathroom, and eventually reside in Los Angeles or Manhattan and design clothing and jewelry with her younger sister. Her greatest desire is to make positive contributions to her native country (the island of Jamaica) and as much of the world as possible. She has also authored the page Twitter and Academia on the Stockton Postcolonial Studies Project.
For more information pertaining to Kimone and/or her project please email her at kimone.antonette@gmail.com
Twitter: @KimHyman