Postcolonial Feminism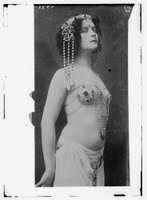 Postcolonial Feminism is the research theme for The Stockton Postcolonial Studies Project in 2010-2011.
"Postcolonial feminism" is an umbrella term for a movement which has also been called "third world feminism" and "global feminism." An international movement which has its roots in international responses to the UN Decade of Women (1975-1985), "postcolonial feminism" is most well known for the challenge it has posed to Western feminist politics.
Postcolonial feminists critique European and North American feminism for "universalizing" the conditions of women. They argue that the idea of "universal sisterhood" popularized by second-wave American feminism overlooks distinctions of class, race and nationality that exist between women. Postcolonial feminists argue that addressing these other distinctions are sometimes more important to them than women's individual rights.
Hence, in contrast to European and North American feminist drives for individual rights for women, postcolonial feminists argue that national and cultural sovereignty and economic enfranchisement are often more important to improving their conditions of existence. As a result, many of these thinkers emphasize the importance of "local" politics over the "universalizing" feminisms of the West.
Major postcolonial feminist critics include Chandra Mohanty, bell hooks, Trinh T. Minh-ha, Aihwa Ong, Deniz Kandiyoti and Amrita Basu among many others. While many of these feminists come from non-Western parts of the world, some of them also work from an internal critique of the West (e.g. bell hooks).
From 2010-2011, students will concentrate on a variety of different comparative projects that focus on postcolonial feminism, women and sexuality.
Student Projects on Postcolonial Feminism
Kitchens and Domesticity by Raina DeFonza, Fall 2010

Raina's project is an innovative comparative study of kitchens and domesticity in the Nigerian novel Purple Hibiscus and the American blog/film, Julie and Julia. In her project, Raina explores how kitchens, domesticity and blogging create interesting meshes between the public and private, and their relationship to feminist goals.
Hybridity and Comics by Stephanie Cawley, Spring 2011

Stephanie's project is a fascinating revisit to Homi Bhabha's concept of hybridity and its application to the contemporary graphic novel. In her project, Stephanie conducts close readings of hybridity in relation to Marjane Satrapi's Persepolis and Alison Bechdel's Fun Home. This project explores the concept of hybridity both in terms of postcolonial identity and in relation to the graphic novel as a form.
Text Copyright Adeline Koh, 2010.
Top image taken from the Smithsonian Institute Flickr Photostream. Credits for student project images can be found on student project pages.
Leave a Reply
You must be logged in to post a comment.