I recently read chapter four of the textbook, The Global Educator: Leveraging for Collaborative Learning and Teaching. In the text, I learned about the impacts of global learning on students however, I wanted to learn more ways that global learning could be applied in the classroom. I checked out the article 4 Ways to Introduce Global Learning in the Classroom.
In this blog, I will focus on 3 ways to use global learning in the classroom and how it impacts students.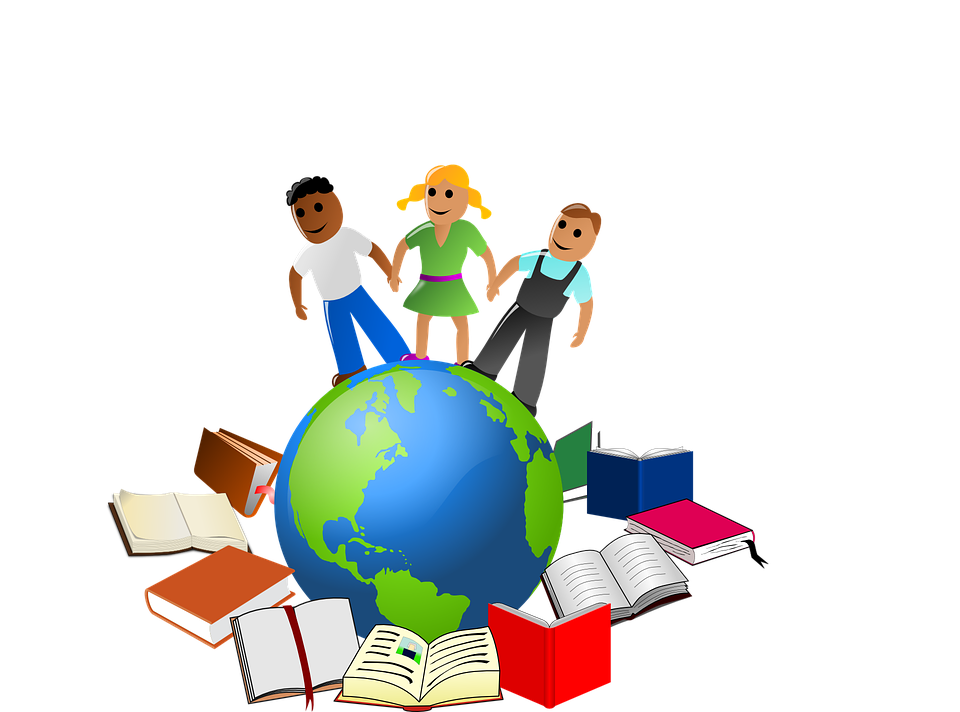 1. Connect with Classrooms Around the World
With technology, students can be more connected to the world than ever before. One way to do this is to skype with other classrooms from different parts of the world. I personally like this idea because it gives students the oppertunity to connect with others from around the world and see how other classrooms operate.
One way this can impact the student is by providing them with interest in travel and international study. Tina Schmidt, a USA educator states, "Our connections with other countries have made that country come alive for my students instead of it being just a spot on the map that they read about" (Lindsay 56).
I believe it's important for students to feel a personal connection to what they are learning about and one great way to do this is through skyping other classrooms from around the world.
2. Celebrate a New Holiday or Tradition
Celebrating special holidays can help students feel more globally connected. The article says for educators to "Start with some research about the background of the holiday, where, why, and of course how it's celebrated". This can make students feel more engaged and excited to learn.
3. Read "Around the World"
If teachers have limited technology access, a great way to incorporate global learning is by reading about other cultures. When students learn about other cultures it fosters open-mindedness in the students.
If the teacher does have access to the internet and proper technology and can skype/ video call another classroom I think it would be a good idea to read to the student about the other classroom culture and then video call the classroom.
This gives the student's background knowledge and the ability to connect with other students from around the world.
Overall, I thought both the textbook The Global Educator: Leveraging for Collaborative Learning and Teaching and the article "4 Ways to Introduce Global Learning" were both helpful sources that I hope to utilize in my future classroom.
Thanks for reading my blog! Feel free to follow my educational twitter, @cooper_jenna1.